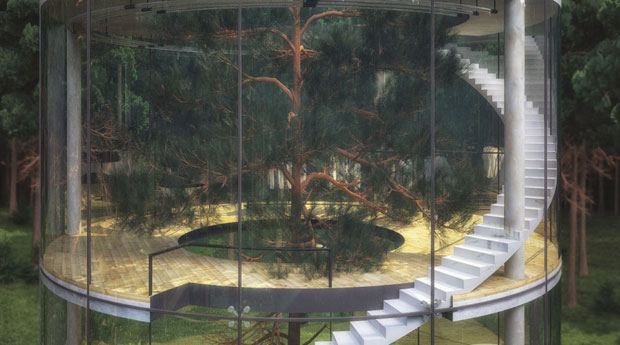 Tree house turned inside out by Kazakh designer
Aibek Almasov created this arboreal retreat for a businessman who prizes nature over privacy
In the hills surrounding Kazakhstan's old capital, Almaty, the A. Masow Design Studio is building a tree house. Or rather, a house around a tree. The Tree in the House will stand in a grassy clearing, where a 40-foot fir tree now grows, and is due to be completed next year. This four-storey cylindrical house is striking enough, yet it's the ground-to-roof glazing that really catches our eye.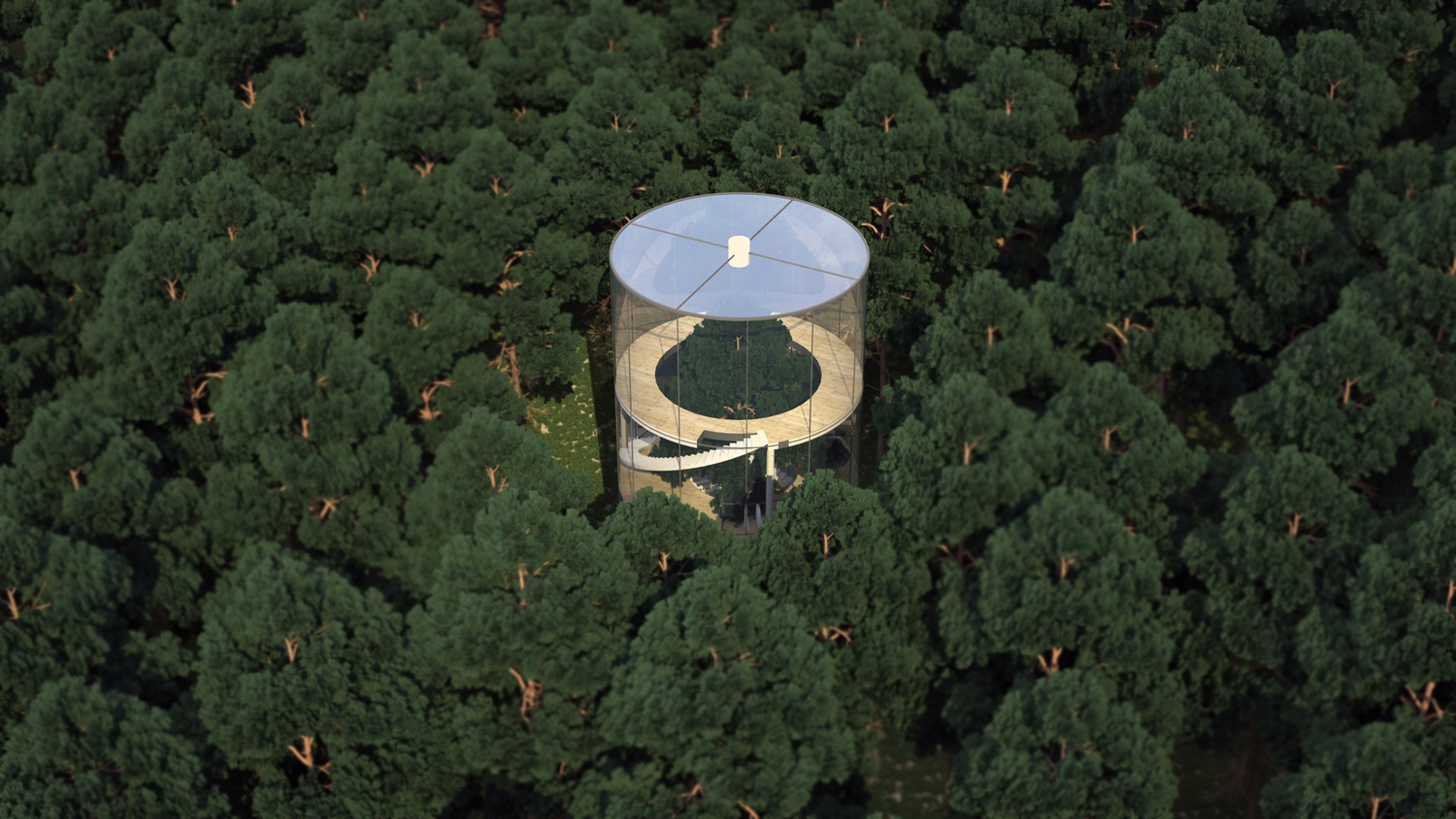 Designer Aibek Almasov - a young, Kazakh whose found a strong following on international design blogs - dismisses such humdrum concerns as personal privacy, to instead ponder loftier qualities. "The house has to be something that can develop your spiritual and creative development," he says.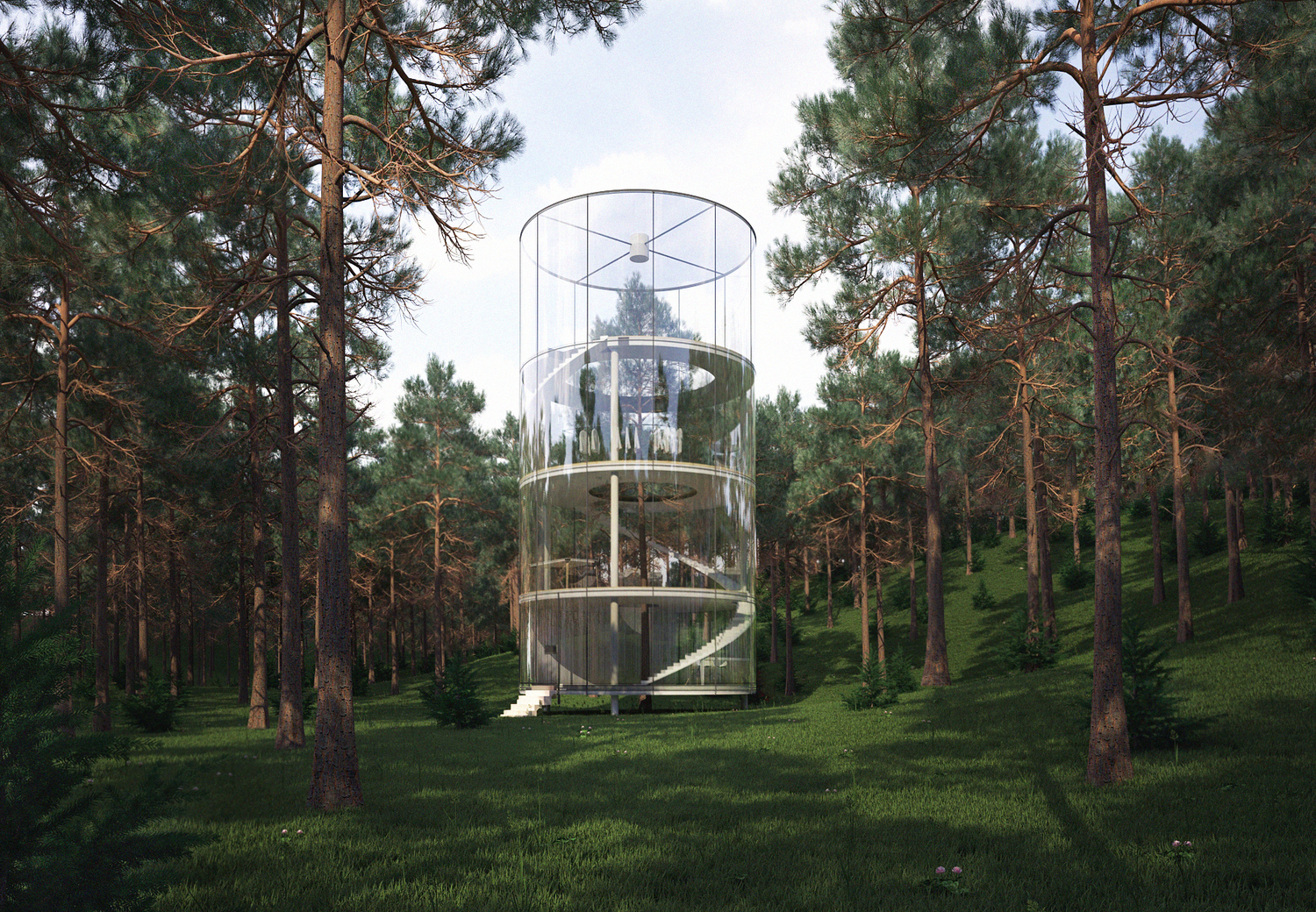 Indeed, its open nature will be, admittedly, good for nature. Almasov says his client wanted to "feel more fusion with nature", and to achieve that, the owner is prepared to "give up some unnecessary conditions."
Almasov was commissioned to build the place by a young businessman, who wanted a retreat for two. "It was to be a place where you could sit with a friend and discuss ideas and philosophise," Almasov explains.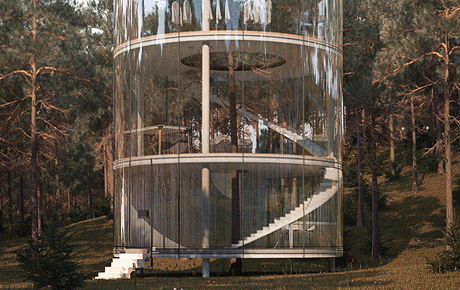 On a practical level, the branches of the tree mean that the higher floors have less space than the lower ones, with the top floor being little more than a viewing platform. So, its residents won't just be sweeping up pine needles at Christmas time, but, on the plus side, they won't ever have to buy a Christmas tree again.
Find out more about it here. If you like what you see, then consider our Atlas of 21st Century Architecture, as well as The Phaidon Architecture Travel Guide App.