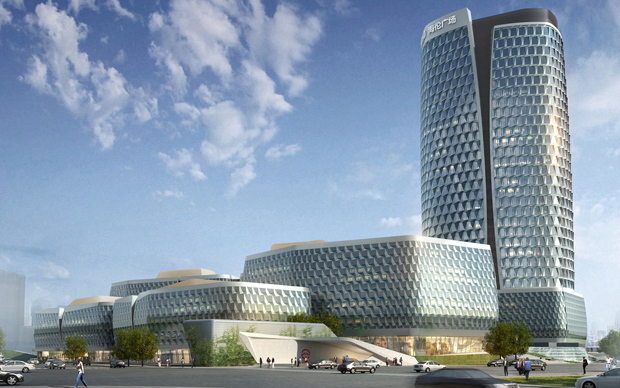 The Shanghai skyscraper that makes you look twice
UNStudio says its SOHO Hailun Plaza will change appearance depending on the time of day and your viewpoint
The SOHO Hailun Plaza, by the Dutch practice UNStudio, is a mixed-use development currently being built on the intersection of two metro lines in Shanghai. It's a handsome looking creation, yet it needs to offer something fairly special to distinguish itself from the other developments in the city.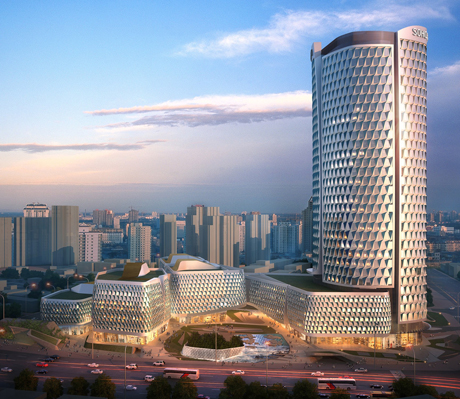 After all, British-Asian practice, Aedas, has won both the competition to build the 33-storey Xuhui Binjian Media City 188S-G-1 Tower, and to develop a new business district alongside Dutch firm, MVRDV, out by Shanghai's Hongqiao airport; meanwhile, the Danish studio Schmidt Hammer Lassen's are redeveloping the Shanghai Expo site.
UNStudio think their building's multifaceted, doubly curved panels will turn heads, serving as a kind architectural equivilient of the lenticular print. These panels function as both a window and a shade, and the alter building's colour and appearance depending on the time of day and the onlooker's point of view.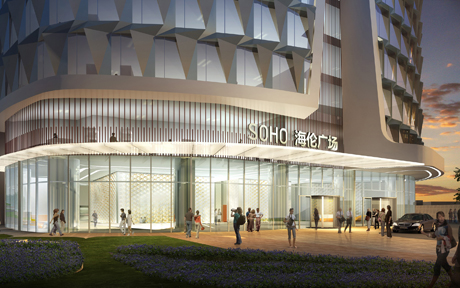 "The faceted and coloured texture of the facades will provide a changing appearance when approached from different directions," says UNStudio, "adding to the dynamics of this Shanghai location."
An admirable addition to an ever-changing city, we think. To find out more, go here. For greater insight into today's building trends do take a look at our Atlas of 21st Century World Architecture. If you're visiting Shangha, don't forget our Wallpaper guide. For greater insight into East Asian culture both old and new, please take a look at our Chinese Art Book. And before you buy anthing, do join our club to take advantage of rewards points, exclusive events and offers.