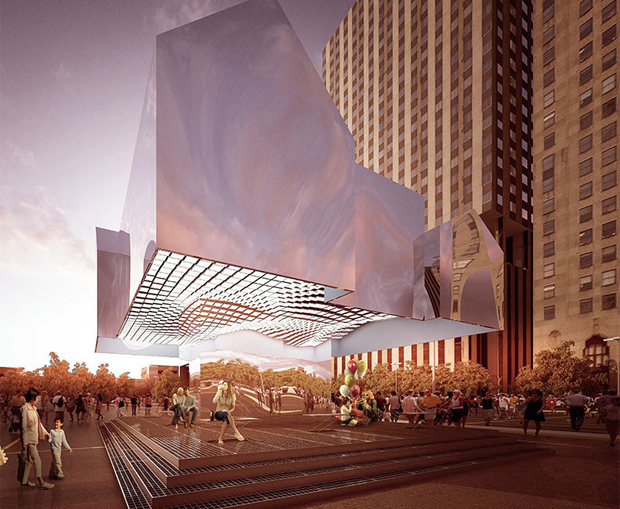 See Michigan's floating house pavilion
Mark's House is both a cooling summer pavilion, and a telling commentary on life in Flint, Michigan
Flint, Michigan, once the home of General Motors, now exemplifies the decline of American industry more starkly than most cities. Its 2010 census revealed an 18% population decline since 2000, while economically, the city still struggles to come to terms with life after the automotive production line.
Under such conditions, public art projects can only go so far. However, The Flat Lot Competition, a new project which invites firms to design and build a temporary summer pavilion on Flint's central downtown parking lot, hopes to bring a beautiful, engaging structure to the city's streets, while providing some commentary on the troubles Flint's citizens face.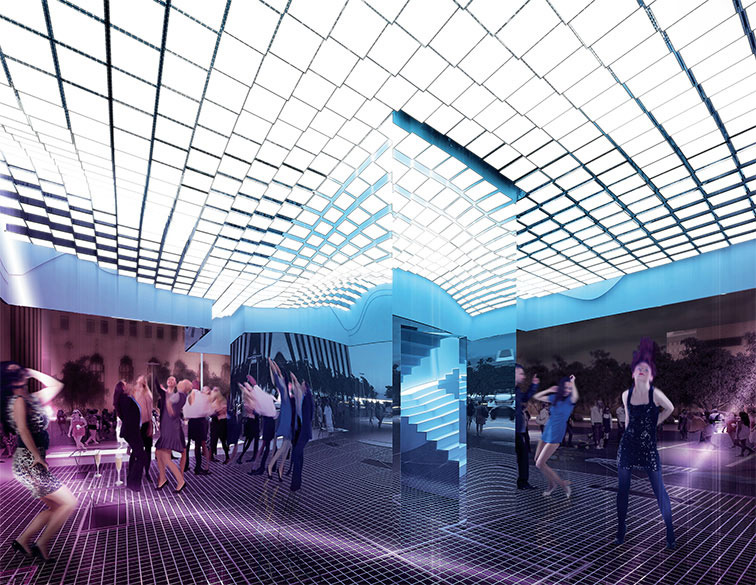 Mark's House was drawn up by the London and Madrid-based design practice Two Islands and won the inaugural competition. The titular Mark, its designers say, is a fictional Flint resident who loses his family's home following a mortgage foreclosure.
Perhaps Mark's absent home is represented by the mirrored Tudor-style form that crowns the upper part of the pavilion. Yet, this structure isn't simply a gloomy comment on Flint's finances. The podium also holds 1,5000 gallons of water, serving as a giant water feature, spraying out cooling mists every half hour - a welcome addition to the city in the summer months, when temperatures can breach 40 degrees centigrade.
The organisers hope to open the pavilion on 14 June, coinciding with local arts events, and that it will serve as a stage and a canopy for other cultural engagements. We certainly wish Mark's House every success.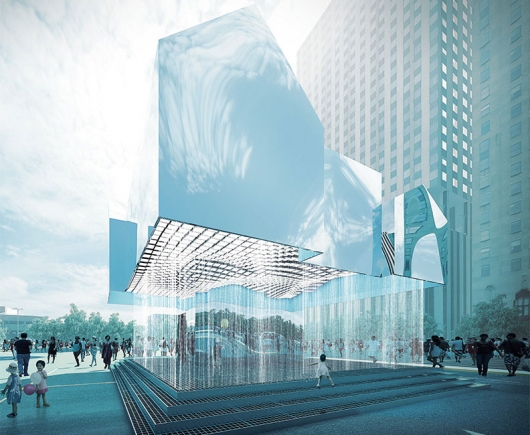 To find out more, go here, and for more on contemporary building, take a look at our 21st Century Atlas of World Architecture, which covers 1,000 of the most outstanding works of architecture built since 2000.