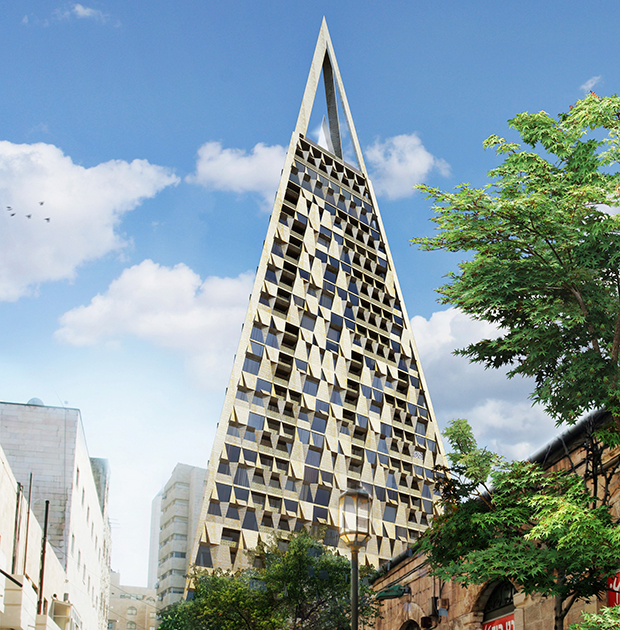 Daniel Libeskind's Pyramid for Jerusalem
The architect hopes his 26-storey tower will provide "a vibrant public space in the heart of the ancient city"
Daniel Libeskind never got to see his original version of the Freedom Tower built at New York's World Trade Centre site, but he's having another crack at freedom - this time in Israel. Officially called The Pyramid, this new skyscraper was conceived by Studio Libeskind in collaboration with local architect Yigal Levi. It's been dubbed the Freedom Pyramid by some of the city's residents.
The 105 metre-tall, 26-storey structure, which has just gained planning approval, is to be built in the centre of the 700,000-strong city, next to Mahane Yehuda market. When completed it will be the city's second tallest tower, just 16m shorter than Holyland Tower 1, by high-profile Israeli architect Moshe Tzur.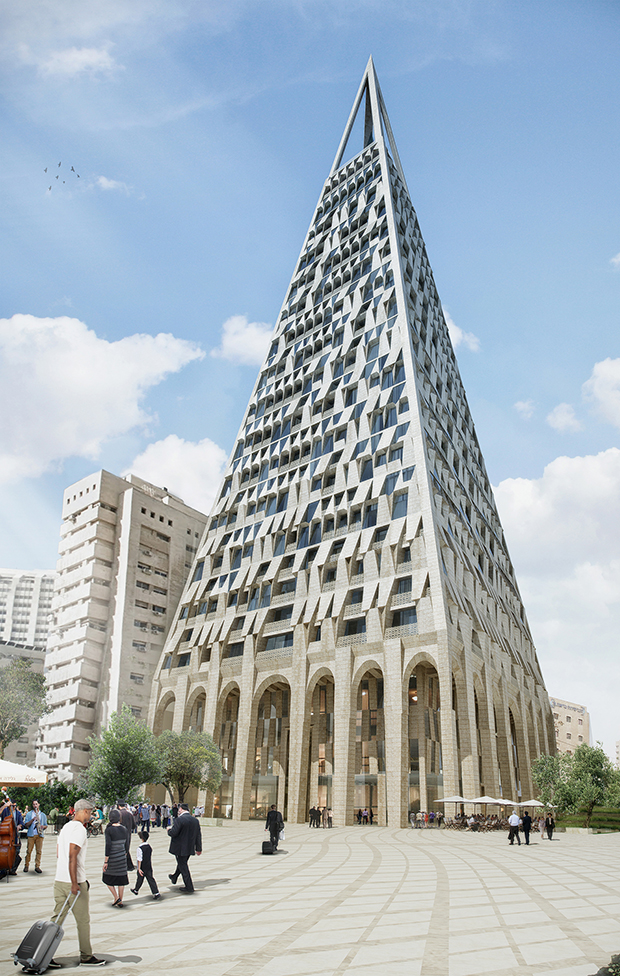 Just like the pyramids of ancient Egypt, Libeskind's will house the country's elite, though, we hasten to add, residents here will be very much alive, rather than mummified. Inside the 35,000-m-sq edifice they will be able to choose from up to 200 luxury apartments. The building will also house a boutique hotel, some rooftop restaurants and a selection of high-end retailers.
At its base the Israeli-born architect and creator of the Jewish Museum in Berlin is hoping to build a public plaza. "The design complements the context and gives the neighbourhood a vibrant public space in the heart of the ancient city," the architect says.
Being tapered, there will be a greater sense of space around the building. "The Pyramid mediates between ancient traditions and myths, while providing a 21st century reinterpretation of that great form," Libeskind's studio adds.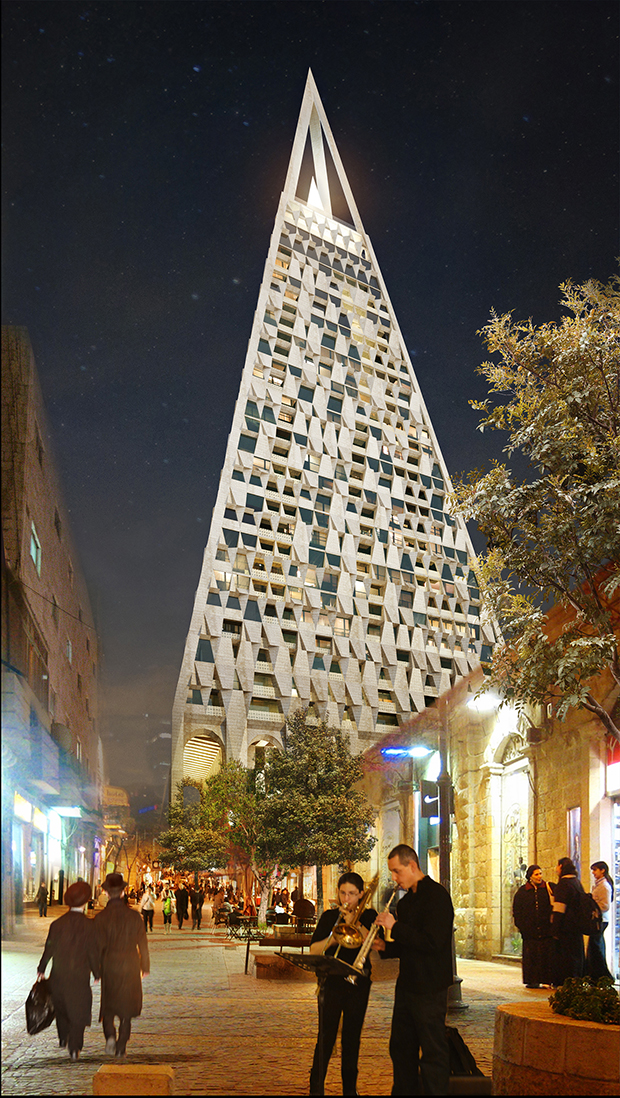 The building's façade will be partly built from Jerusalem stone, and will feature a geometric pattern, in keeping with local building traditions. Though locals will have to wait a while to see this first hand, as the project won't break ground until 2019.
For greater insight into the way we build today, get The Phaidon Atlas of 21st Century Architecture Travel edition, available as a hardback book, and as an app for iPad and iPhone.