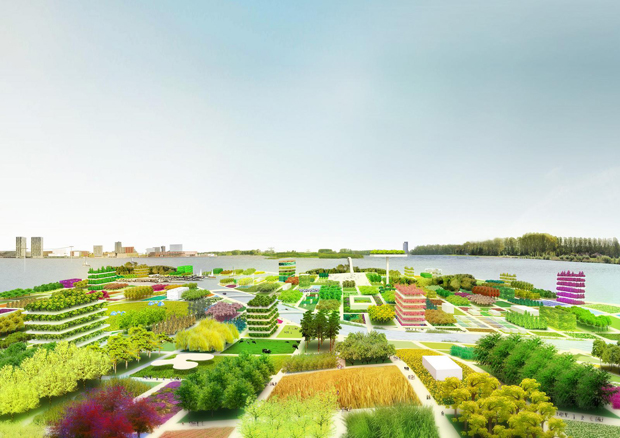 Phaidon's eye on the architecture world - 11.07.12
This week's international special takes us to New York, Ho Chi Minh City, Barcelona, Bogata and Barking
Seeds of change Dutch heavy-hitters MVRDV are no strangers to expos - in its early years it created the Dutch Pavilion for the World EXPO 2,000 in Hannover. This year, however, it gets to construct the whole 45 hectare site. The Dutch city of Almere, near Amsterdam, is hosting Floriade 2012, described as a horticultural expo. The architects' plans include dividing the entire waterfront into blocks with planting in alphabetical order.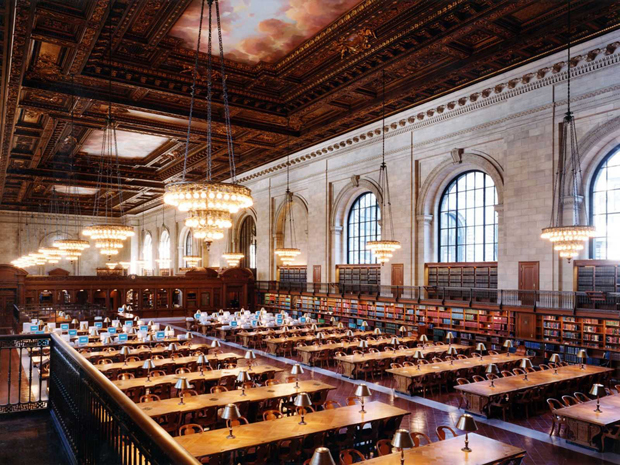 Café culture clash Daggers are drawn over plans to ditch books in favour of computer terminals and cafés at yet another cash-strapped library. This time it is no ill-used provincial outpost, but the main building of the New York Public Library. "On the advice of some of the world's most profitable consultancies and a board full of oligarchs, we are being told that what we really deserve is not a world-class library, but comfy chairs and blueberry muffins," says New York based writer and critic Jason Farrago. All this before the renovation scheme by Foster + Partners has even been unveiled.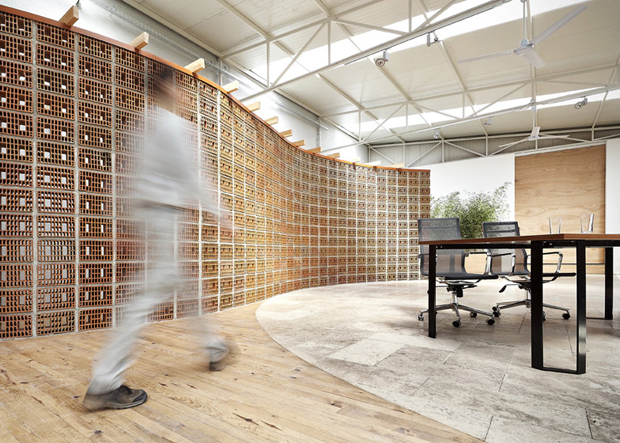 Young polymath's idea of gardening The HQ of Turkish furniture company OrfiSera is now blessed with a delightful indoor garden complete with olive tree, pergola, parrot and wavy wall of perforated bricks. It's the work of young Turkish practice Yerce Architecture, though the name doesn't tell the full story. Nail Egemen Yerce is a painter and trained industrial designer, as well as an architect. His thesis was entitled Installation and Place, themes he's clearly bringing to his commercial work.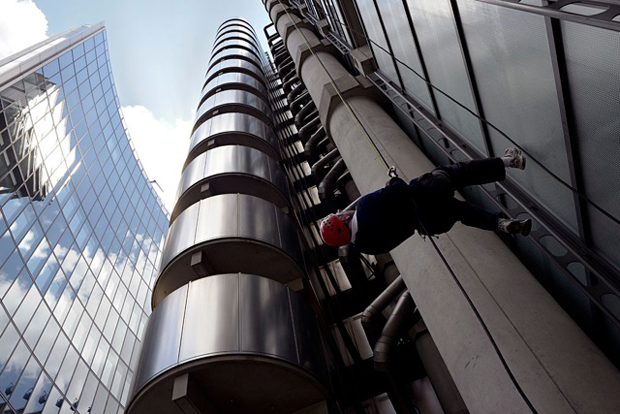 Shooting up in the Square Mile During a two-hour guided walk, street photographer Stephen McLaren is conducting a tutorial on how to best shoot the City of London's most eye-catching buildings. The event is part of the London Festival of Architecture, and is a joint effort with Rogers Stirk Harbour + Partners. So no surprise that the tour - on July 13 - starts at the Lloyd's Building.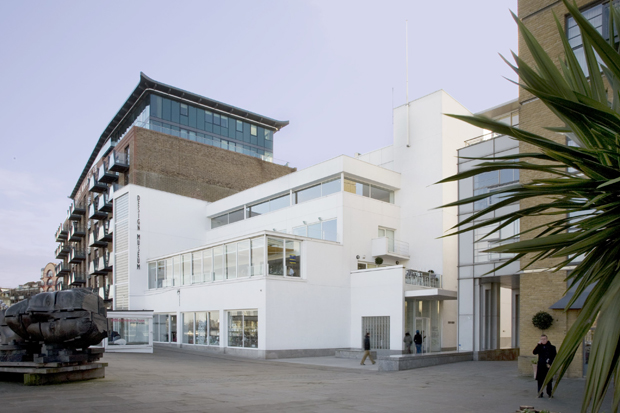 Zaha Hadid to buy the Design Museum? The two-time Stirling Prize-winning architect, Zaha Hadid, has teamed up with a private backer to make a bid for the riverside warehouse that has housed London's Design Museum since its foundation in 1989. Hadid wants to set up an architecture museum within the building. Meanwhile, onsite work has begun on John Pawson's plans for the new Design Museum at the former Commonwealth Institute in Kensington, West London.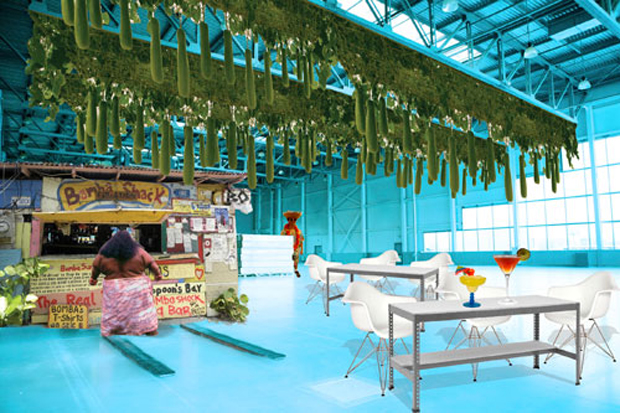 Barking basks in baths East London's neighbourhood of Barking has already been the recipient of some refreshing architectural interventions - MUF's folly and accompanying public square, for starters. Now the design practice Something & Son is creating The Barking Bathhouse, a pavilion inspired by the workingman's bathhouses of the last century, but brought quirkily up to date with a spa and a bar.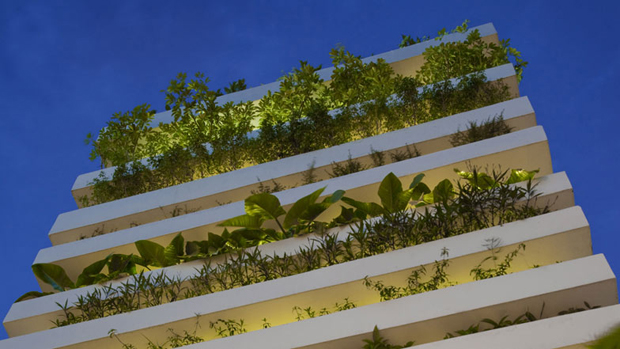 Planting a façade in the Far East Deep but narrow building plots are common in urban Vietnam. The resulting properties are known as 'tube houses'. Local practice Vo Trong Nghia didn't let these restrictions hold it back, though. Its appartment block in Ho Chi Minh City features a dozen 'floors' of concrete planters on the front and rear facades - their spacing determined by the type of flora. The front façade is separated from the foliage by glazing, and with skylights and few internal walls, communing with nature is a given.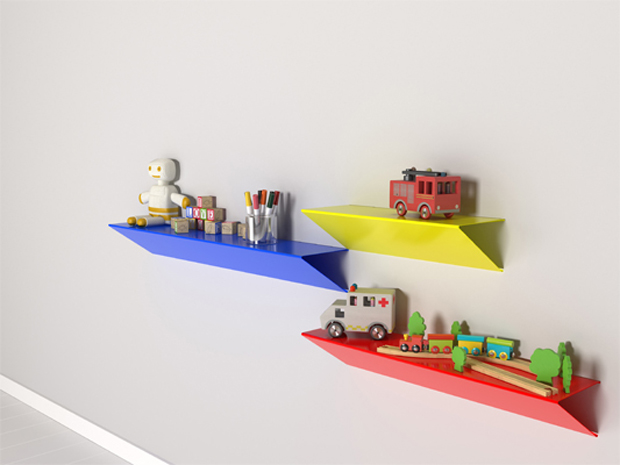 Something to buy Carme Pinós is an award-winning architect in Barcelona. Back in 2005, her Escuela Hogar in Morella picked up the National Prize for Architecture. But she's now turned her talents to issues of storage. Her first furniture range, Objects, comprises 11 pieces - mostly modular shelving - and is manufactured entirely in Spain. These are deceptively light designs, geometric and functional. Prices range from 30 Euros to 465 Euros.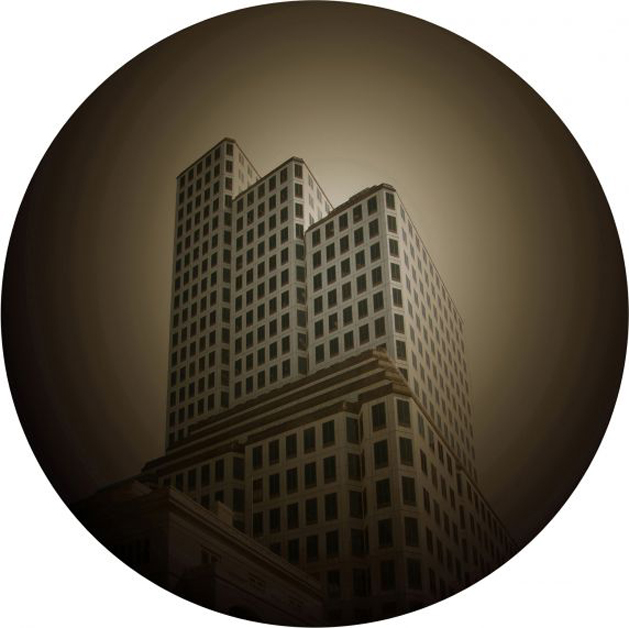 Artists take on the tower Chicago's Museum of Contemporary Art (MCA) is an apt venue for a show on skyscrapers. The city is home to (among others) Ludwig Mies van der Rohe's high-rises and Skidmore, Owings, and Merrill's Sears Tower (renamed the Willis Tower). But being an art museum, this exhibition explores the artists' take on the building type. Skyscraper: Art and Architecture Against Gravity runs to 23 September.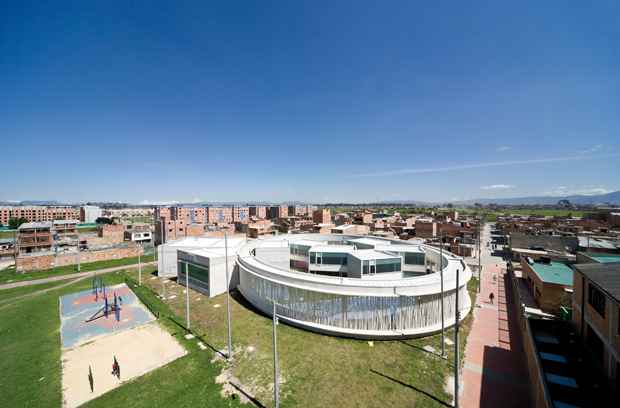 And finally. . . Bogota rebuilds "The worst thing for a Latin man is to find himself raising another man's child," so says influential former mayor of Bogota, Antanas Mockus, about the failure of current politicians to implement city's regeneration programme. However, amidst the urban muddle and poverty, there are beacons of architectural hope, like the Jardín el Porvenir kindergarten by Giancarlo Mazzanti and El Tintal Public Library by Daniel Bermudez Samper.