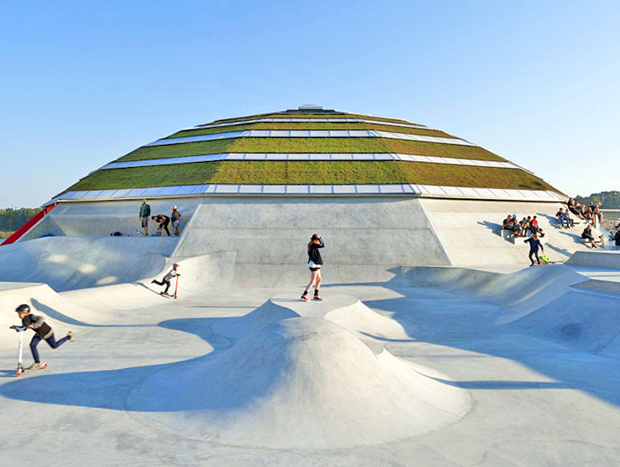 Is it just us or does this skate park look like an igloo?
Cebra design a venue for 'unorganised' sports in the Jutland town of Haderslev, Denmark
Danish architects Cebra have some very stylish completions to their name, many of them in the residential and educational sectors. There's a timber-clad home for marginalised children, some high-rise student housing, and in their hometown of Aarhus The Iceberg, a major redevelopment of the former container port.
However, as varied and interesting as these two schemes are, they are no preparation for Cebra's latest project. For the southern Jutland town of Haderslev, they have designed a venue for 'unorganised' sports. Its intention is to entice the 22,000 locals into recreation, from basketball and rock-climbing to parkour, the activity of manoeuvring across obstacles like rails, walls and pipes to get from one point to another as swiftly as possible.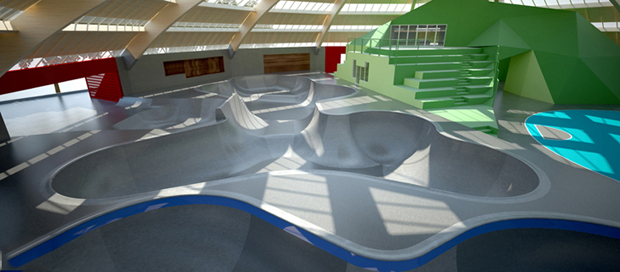 Cebra's architectural idea behind StreetDome is based on a concrete igloo, with a green roof spanning 40m. The main sport, skate-boarding can take place both inside and out in the 4,500sq-m skate park, called Skatecity. "On the outside, the dome is an actual part of the skate park, growing out of the concrete landscape like a mushroom," explain the architects. Added to this are banks, stairs and slopes on the building's outside edge, with shallow bunkers carved out of the ground inside.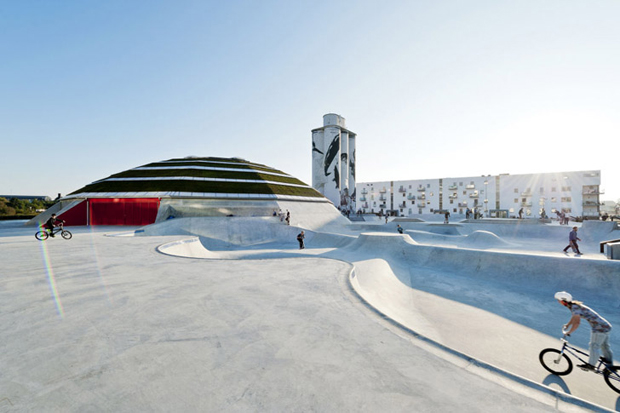 "This has resulted in a house that not only acts as a shield from the elements, but is an active part of the Skatecity landscape," say designers Glifberg + Lykke. The Copenhagen-based duo were tasked with designing all the skate-related aspects of the £3.6m facility, which opened earlier this month. Check out five great recent Cebra projects on their practice page in the Phaidon online Atlas.