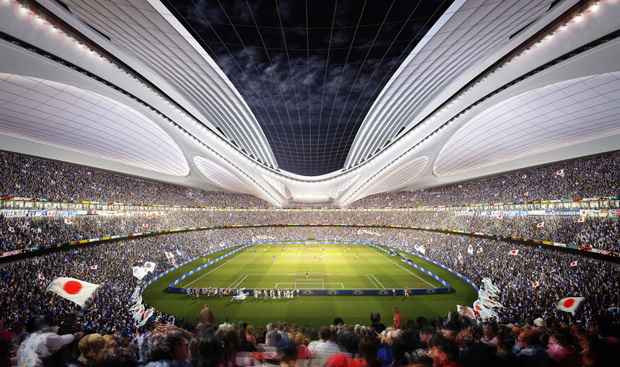 Zaha Hadid to build Japan's National Stadium
With an eye on its bid for the 2020 Olympics Japan sets some strict rules for the designer of its National Stadium
There's nothing like a forthcoming Olympics to focus architectural minds around the world – all those buildings, all that landscaping, not to mention the masterplan and the peripheral projects piggy-backing off the great event.
Of course the jewel in the crown is the main stadium. For Rio's hosting in 2016, that honour goes to Studio Aecom. And four years later, Tokyo has its fingers crossed that a new National Stadium by another London-based practice, Zaha Hadid Architects will help it win the bid to play host. The stadium will be built in time to host the 2019 Rugby World Cup, which Japan already has in the bag.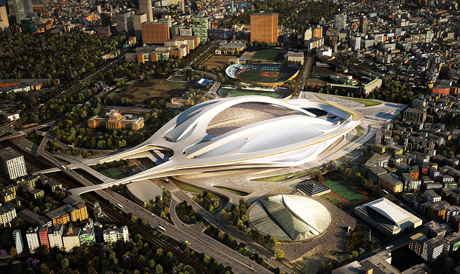 In terms of style, Hadid is sticking to her knitting with a futuristic, alien-like form. It has a retractable roof (as befits all good multi-functional stadia these days) and can seat up to 80,000. "The design is both light and cohesive, seamlessly connecting the stadium's different elements to create a silhouette that integrates with the city," says the architect.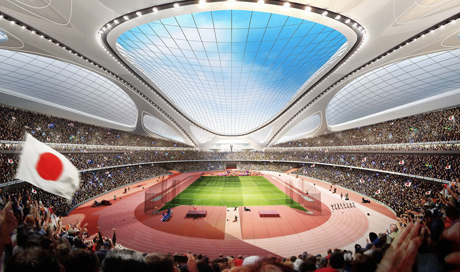 There were considerable hoops for architects to jump through just to apply. Applicants had to have won at least one of these major architecture gongs: the Pritzker, the Praemium Imperial in Honor of Prince Takamatsu, or the gold medal prize from the America Institute of Architects, the Royal Institute of British Architects or the Union Internationale des Architects. Hadid scooped the first in 2004. And they had to have already designed a stadium holding no fewer than 15,000 spectators.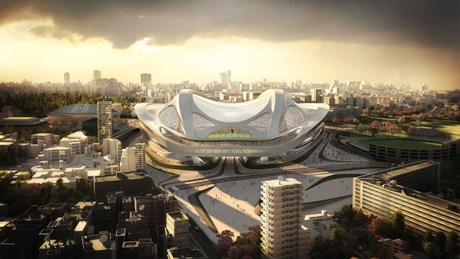 Hadid clearly thought her long experience in the country helped. "I have worked in Japan for 30 years. Our three decades of research into Japanese architecture and urbanism is evident in our winning design and we greatly look forward to building the new National Stadium."
It was certainly a prize worth fighting for, as the winner takes home ¥20m (that's about £153,000), and the construction budget is ¥130 billion (around £1bn).