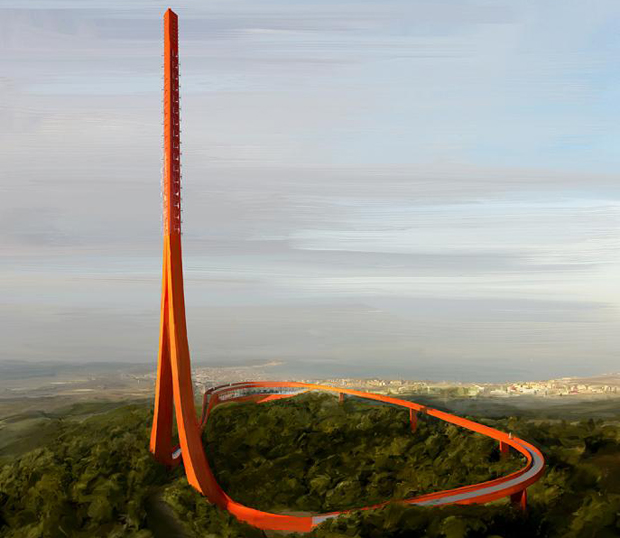 Turkey's highly entertaining TV tower
Çanakkale Antenna Tower combines broadcast functionality with day trip opportunities
Not every nation is brave enough to grant planning permission to very conspicuous architecture. So the powers that be in the planning department of one Turkish city are obviously blessed with both courage and good taste.
The historic seaport of Çanakkale has just commissioned an observation and broadcast tower, which is not only 100m high but also a striking bright orange. The proposed structure - which will house a TV and radio antenna and transmitter system - is the design of Dutch firms IND (Inter.National.Design) and Powerhouse Company, who collaborated with structural engineers ABT, also from the Netherlands.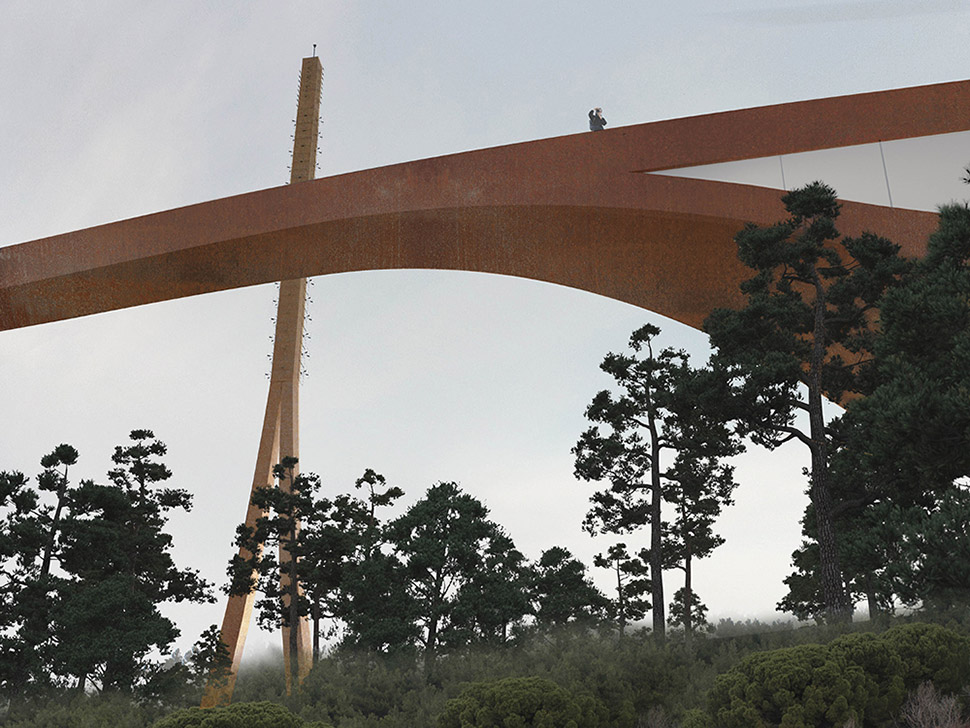 The tower is planned for a verdant hilltop above the city, and is intended as a public destination, with exhibition spaces, recreational facilities and observation decks, in addition to serving as an "iconic antenna tower", as the architects put it.
IND and Powerhouse drew up their design by "uniting all the different functions and spatial requirement into one gesture." That "gesture" is a ribbon-like loop raised above the forest, which acts as a viewing point, transforms itself into the visitors' centre, and then joins to rise skyward to form the tower.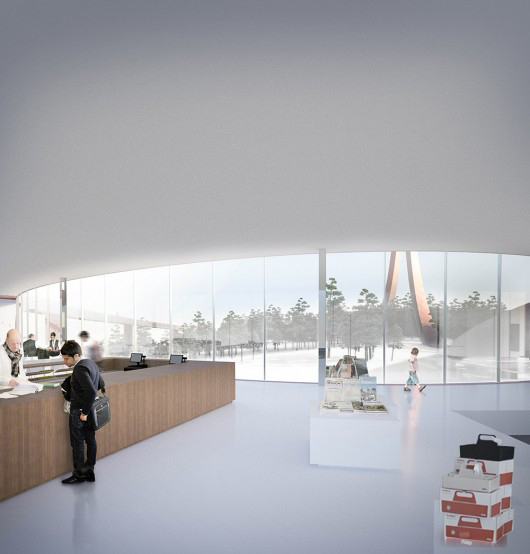 "This gesture creates a strong visual identity; an iconic appearance from afar that is transformed into an elaborate scenic experience when up close," say the architects.
Their design solution is a rethink of how to integrate technology and nature. So while visitors have an entertainment experience, they are separated off from the antenna's main function and are safe from any risk of radiation.
"At the brink of the 21st century we are entering a new chapter of modernisation," say IND and Powerhouse. "Pure functionality is not enough anymore. Comfort and emotional experience have become more dominant drivers for quality than for technical endeavour."
Come 2015, when the tower completes, visitors will be able be able to judge whether the team has pulled this off. For more on contemporary building, please take a look at The Phaidon Atlas of 21st Century Architecture, the Phaidon Architecture Travel Guide App, and our recently launched Online Atlas. You can sign up for a free trial for that here.