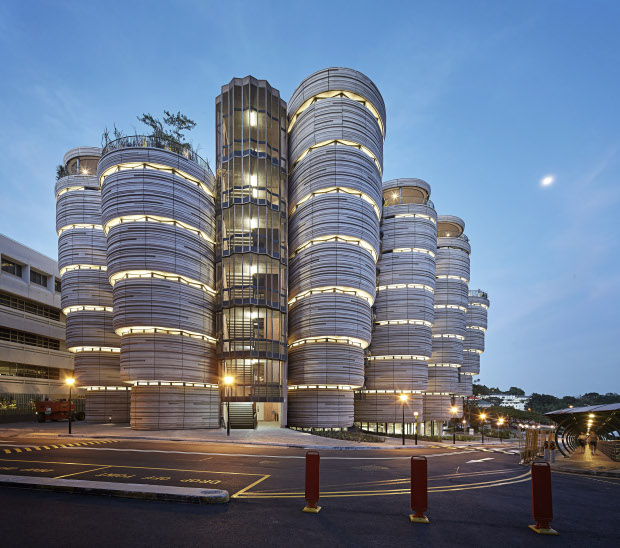 Why Heatherwick's hub is made for modern learning
The British designer hopes this towering new university facility in Singapore will encourage impromptu exchanges
Earlier this month, Thomas Heatherwick was unveiled as the co-designer of Google's bold new HQ in Silicon Valley. Now his London-based firm, Heatherwick Studio, has completed a teaching facility in Singapore.
Called the Learning Hub, the £30m, eight-storey complex was designed for Nanyang Technological University. The stacked but tapering concrete pods resemble traditional wicker steaming baskets, hence their nickname, Dim Sum. The towers' panels of concrete cladding have horizontal lines etched into them, which Heatherwick's designers liken to wet clay. The towers are supported by 61 columns, also made from concrete.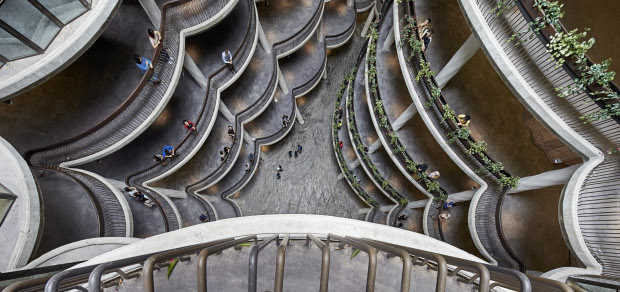 The structure is quite different from the traditional college environments of square or rectangular lecture theatres joined by long, narrow corridors. Here, Heatherwick's 12 tutorial rooms are oval shaped. There's also a shared space at the base of each central atrium, along with balconies, gardens and open-air corridors.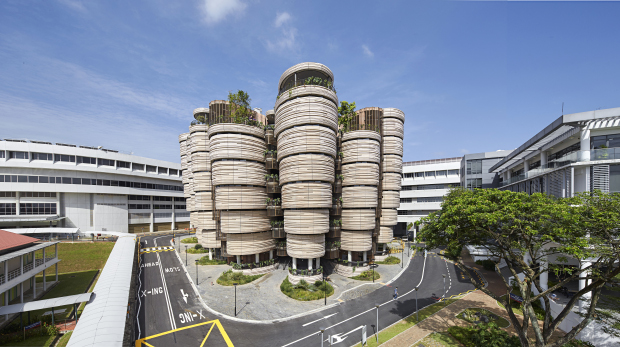 "In the information age, the most important commodity on a campus is social space to meet and bump into and learn from each other," says Heatherwick, a product designer by training. That sentiment is echoed by many in Silicon Valley, who are keen on the notion of human-to-human contact. You can see similar ideas put into practice at Cornell University in the US, where Morphosis architects have designed Gates Hall to allow for and encourage informal meetings and idea-generation.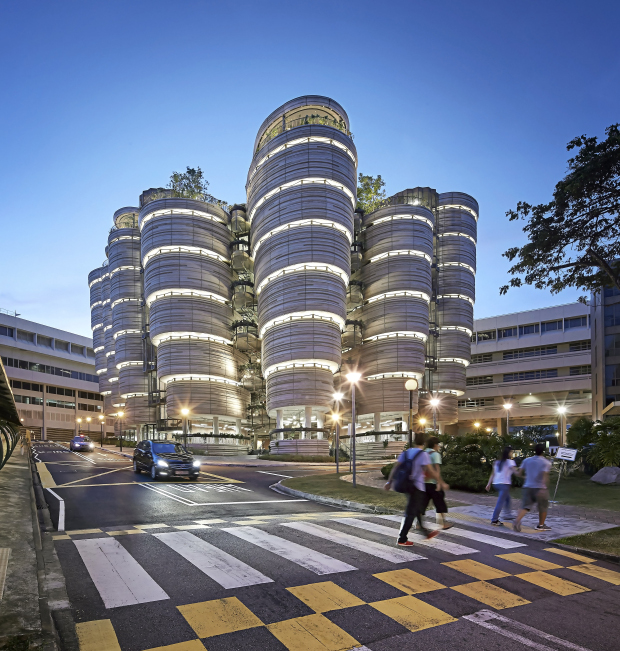 For more on this innovative design practice, see Heatherwick Studio's page in the Phaidon Atlas, our peerless architecture resource. Remember, you can sign up for a free trial here. And if you like concrete buildings you should take a look at this book.