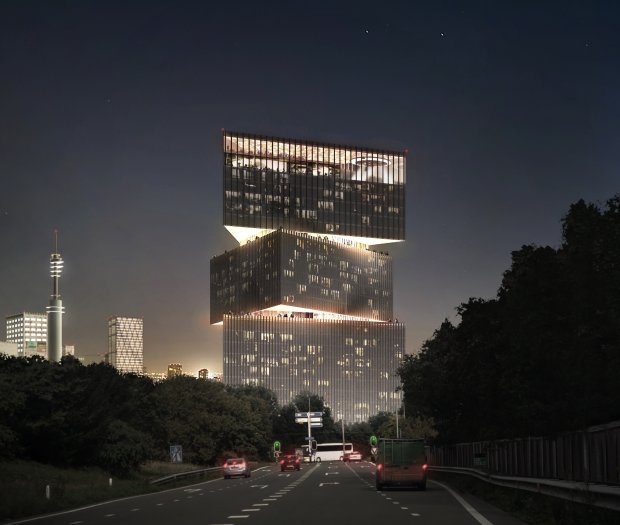 Could OMA's new hotel redefine Dutch architecture?
Rem Koolhaas's firm hopes its plans for the Netherlands' largest hotel will shape a new look for Amsterdam
Rem Koolhaas's practice OMA is one of the few truly international architecture firms. Though he is Dutch, OMA is as well known for its East Asian buildings as its European ventures. However, Rem and OMA are heading back to his homeland to create the Netherlands' biggest hotel.
The winning scheme for the 650-room Nhow Amsterdam RAI Hotel consists of three stacked boxes - triangular in shape - raised above the ground on a glass cylinder.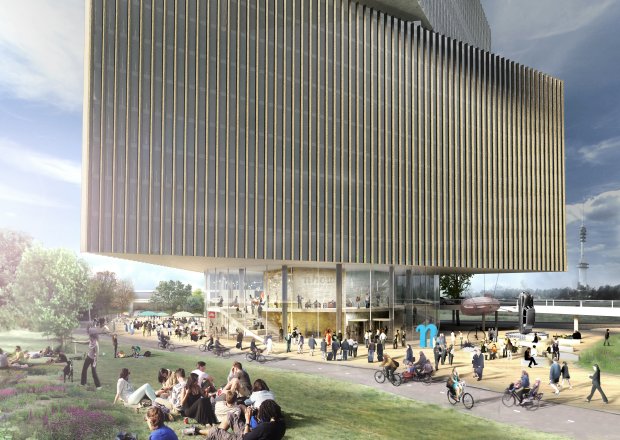 The 300ft building is due to break ground around the middle of next year, and when it's completed it will make an appropriate addition to the RAI events and exhibition complex, which includes the 1961 Europahal by Dutch architect Alexander Bodon. The complex sits in the capital's business district, Zuidas, a sea of towers that rather overpowers Amsterdam's charming 19th century architecture.
However, rather than viewing this as an urban problem, OMA are treating it as an opportunity. "Since the rise of Zuidas, Amsterdam RAI has needed a 'new' urban look," claims OMA partner Reinier de Graaf.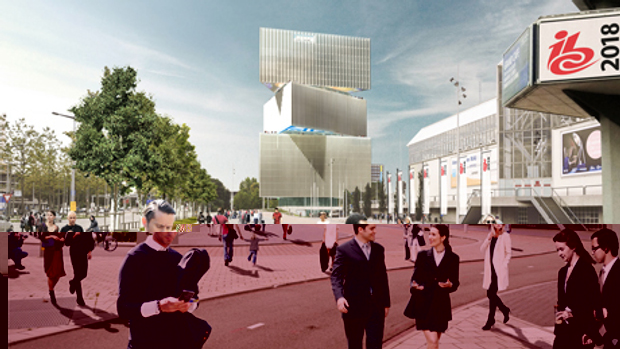 OMA's client certainly share this ambition. The hotel will be a "centre for event planners, exhibitors and visitors of large, multi-day international events", according to RAI general director Hans Bakker. Guests at thew new hoel will be able to enjoy a 24-hour entertainment service which includes of a gallery, restaurant and a bar, spa and sculpture garden. Oh, and there's a TV broadcasting studio on the top floor.
Indeed, the Nhow group often commission daring architecture. This latest scheme follows on from OMA's double-towered Nhow on Rotterdam's riverside, and the Nhow group also have Berlin property by German architects NPS Tchoban, and a converted Milanese warehouse by Italian architect Matteo Thun.
For more enterprising new building projects sign up for a free trial of the Phaidon Atlas, our peerless online resource.