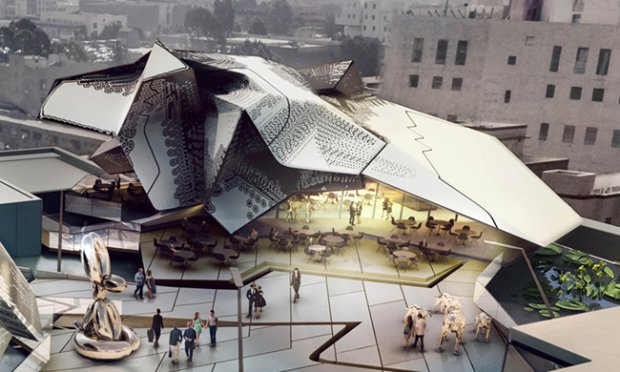 The LA landmark set to become a design museum
Is this contemporary art and design museum just the kind of investment Los Angeles' Old Bank District needs?
How do you incorporate a new museum into a listed building? This is the problem that the LA practice Tom Wiscombe Architecture overcame in its designs for the city's Old Bank District LA Museum. This contemporary art and design museum is located beneath, inside of and on top of an officially recognised Historic-Cultural Monument, the Farmers and Merchants National Bank.
Wiscombe was commissioned by real-estate developer Gilmore Associates, who are credited with transforming this part of Los Angeles' city centre from an empty no-go area into a vibrant and desirable place to spend time.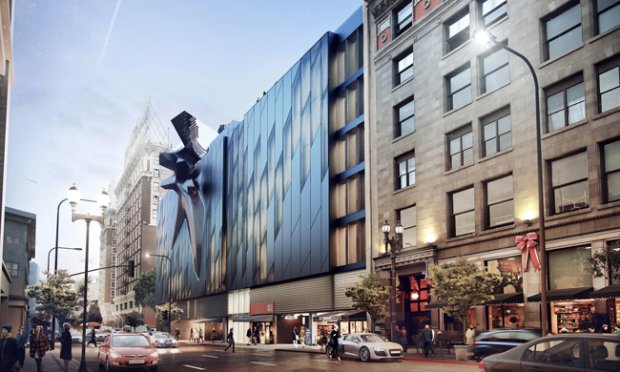 The development team now hope to boost the area's culture credentials with their transformation of the Farmers and Merchants National Bank. Originally designed by Morgan and Walls and built in 1905 in the Classical Revival style, "the building remains a fine example of the early 'temples of finance'," say Gilmore Associates.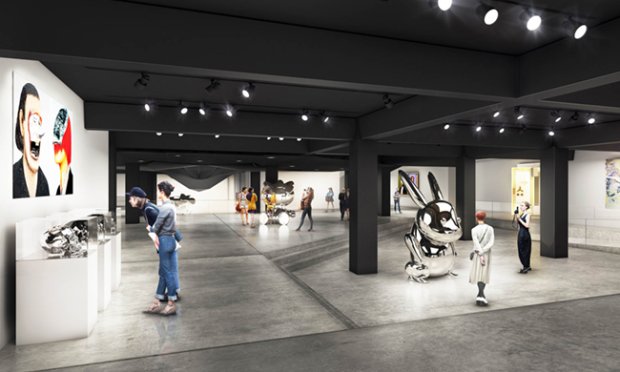 Its architectural merits will soon be augmented by Tom Wiscombe's extra storey, which resembles a damaged aircraft wing. The form folds in on itself, Frank Gehry-style, to create a roof and shaded outdoor spaces for a 35,000sq ft sculpture garden cafe and amphitheatre. Meanwhile the main gallery space will be in the basement and turn-of-the-century bank vaults. Floors in between may be given over to commercial or residential use.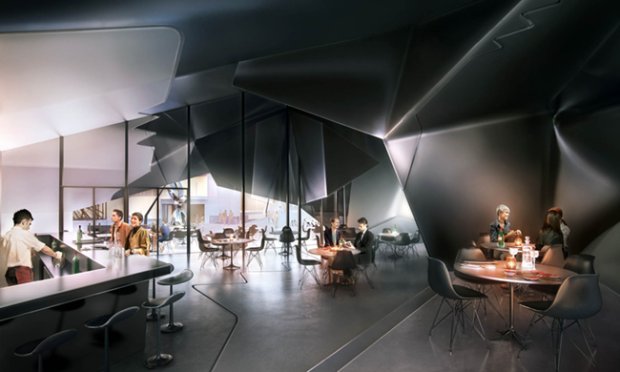 The architects describe their museum design as "a three dimensional space that weaves through the buildings, inhabiting their hidden or forgotten spaces". They acknowledge that as a museum form it is unorthodox "in the sense that it creates a world within a world". It is scheduled for completion in 2017. For more news on innovative architecture sign up for a free trial of the Phaidon Atlas, our peerless contemporary architecture resource.