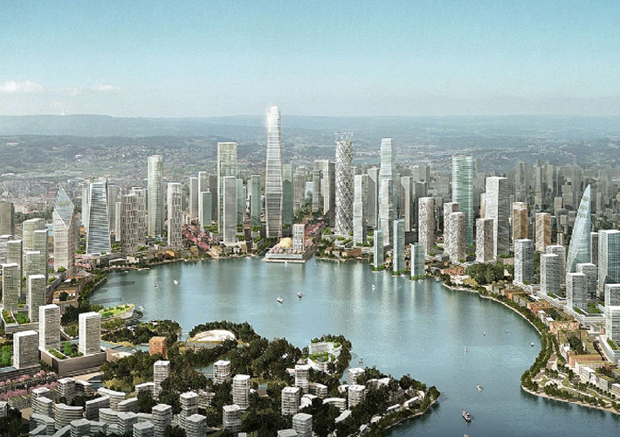 Is China's lakeside city the future of urban planning?
China's next new city will be designed by US firm KPF, next to Hunan's regional capital, around a 40-hectare lake
One of contemporary architecture's biggest prizes is to win the planning contract for a whole new city. Architecture heavyweights Kohn Pedersen Fox Associates has picked up such a job, in the West Changsha Pioneer Zone of China's Hunan Province, and this one is to be built around a 40-hectare manmade lake.
KPF design principal James von Klemperer puts the firm's thinking in context: "over the last 10 years, China's cities have grown in two ways: by increasing density within the historical cores, and by adding new cities adjacent to the old. The latter phenomenon has resulted in a twin city paradigm. Thus, we have Shanghai's Puxi and Pudong, Beijing's old centre and new [central business district] CBD. Nanjing, Suzhou, Hangzhou, and many other cities have sprouted new towns."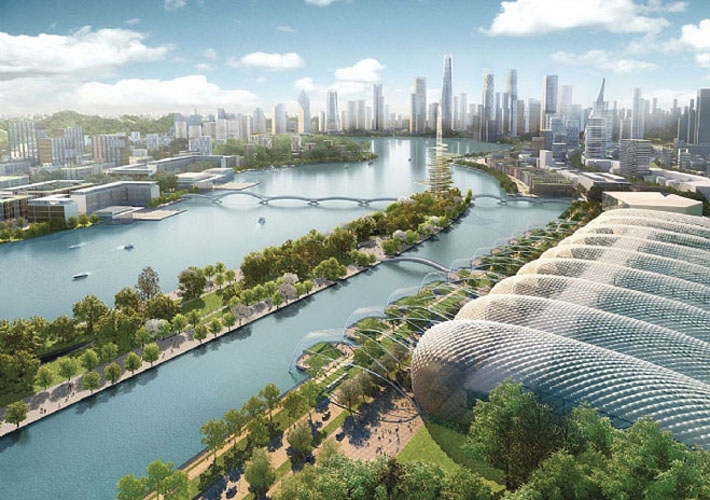 KPF's plan is to instill this twin town of Meixi Lake, adjacent to Changsha, the ancient capital city of Hunan, with the sort of urban innovation that creates a sustainable and truly habitable environment.
"We can introduce integrated urban innovation," von Klemperer says, "we can combine water transport with localised energy production, cluster neighbourhood centres, advanced flood prevention and water management, and urban agriculture. Meixi is an experiment in future city planning and building. It will serve Changsha as a new CBD, but it will also serve as a paradigm for other Chinese city planners. It's a kind of live test case."
The firm has high hopes of achieving all this through its dense, mixed-use urban, plan which it's integrated with mountains, lakes, parks and canals. Meixi Lake will eventually be home to 180,000 inhabitants, living in "villages" of 10,000 people, clustered around the canals.
If KPF pulls it off and manages to create "an environment that promotes both health and prosperity", then Meixi Lake could well become China's relocation destination of choice.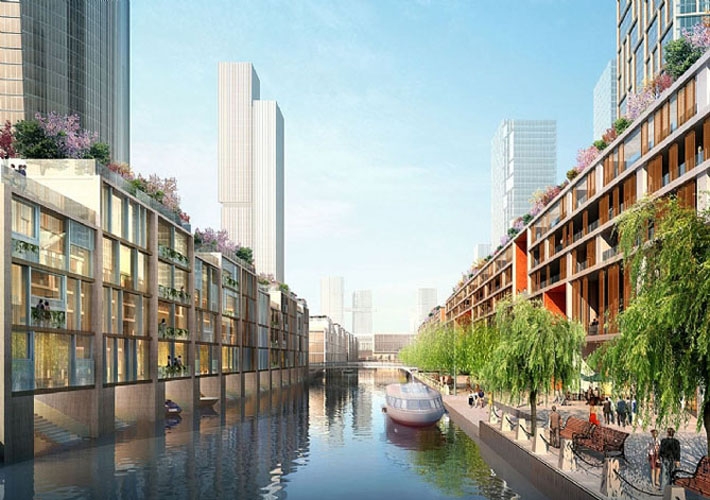 For more on cleverly conceptualised and constructed new buildings, take a look at our Atlas of 21st Century World Architecture. And for inspiring, ecological design solutions, consider our Vitamin Green book.