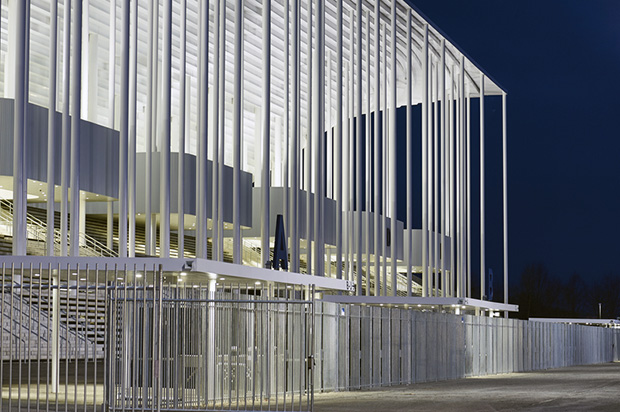 Herzog & de Meuron's forest-inspired stadium
Swiss architects draw inspiration from the slim trees in the nearby Landes Forest of Bordeaux
The brilliant Swiss architects Herzog & de Meuron drew inspiration from a pine forest for this breathtakingly elegant stadium in the French city of Bordeaux. Elegant columns enclose all four sides of the Nouveau Stade de Bordeaux which has seating for 42,000 spectators.
Herzog & de Meuron did not want to mimic or directly complement the grandiose 18th century architecture of historic Bordeaux, which in 2007 was the first urban district of such a size to be made a UNESCO World Heritage Site.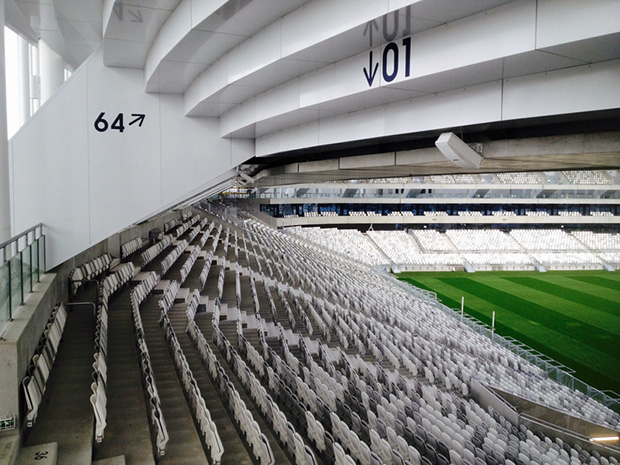 They instead focussed on the surrounding landscape and immediate environs. Hence those slim, trunk-like columns, which are a reference to Landes Forest to the south of the city, a 10,000km2, 19th century man-made woodland planted on a once-swampy coastal region. "This stadium is made for this specific place - an open, flat landscape in immediate proximity to the Bordeaux Exhibition Centre stretching along the lakefront," the architects add.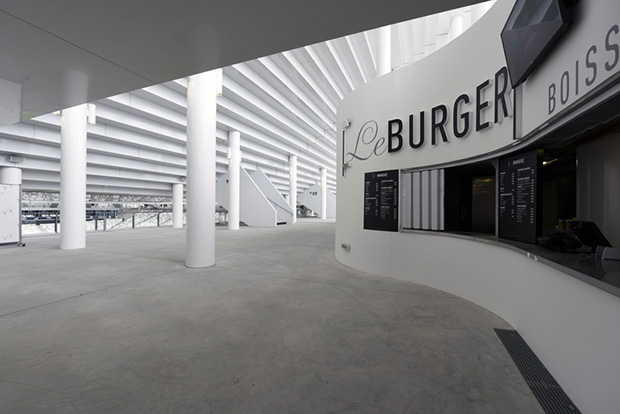 Unlike the lozenge-like stadium design popular with architecture firm Populous, or the elongated curves of Zaha Hadid's Tokyo Olympic Stadium, the roof is a deceptively simple rectangle. "[The building's] purity and geometrical clarity inspires a sense of monumentality and gracefulness," say the architects.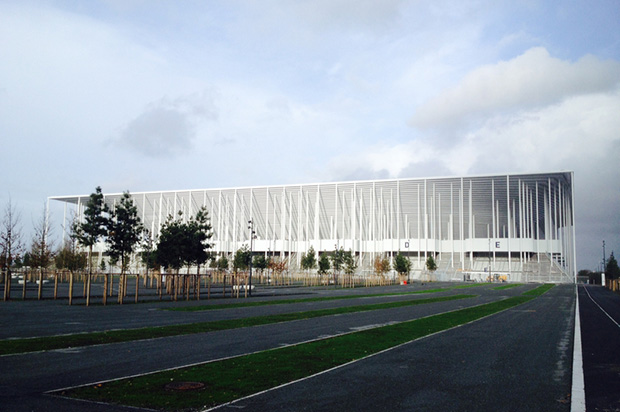 Every seat may well be needed next year, when the stadium plays host to a handful of matches during the UEFA Euro 2016 competition. It will then become the ground of the city's FC Girondins de Bordeaux.
For more innovative new architectural projects sign up for a free trial of the Phaidon Atlas, our peerless online resource.