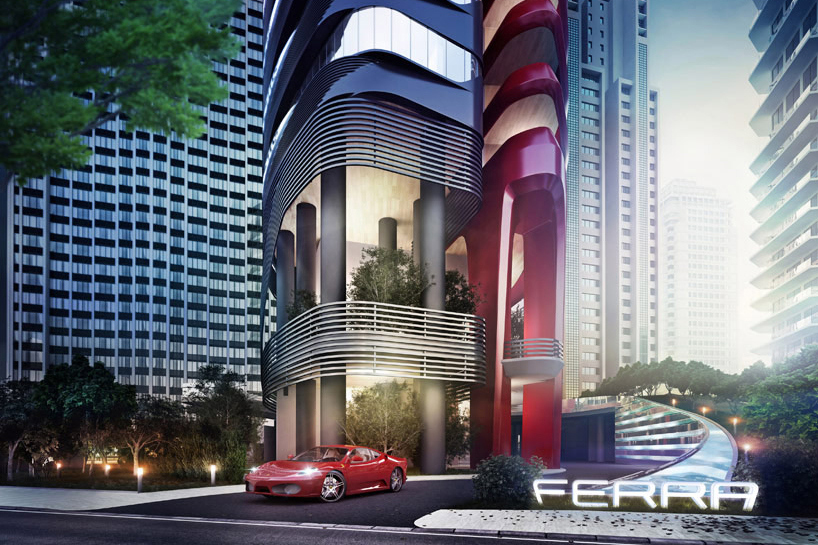 Pininfarina designs Singapore tower
Ferrari design team creates condo with garages that will light the cars within like gems
Pininfarina is a tightly focussed design studio. Since the 1930s, the Italian coachbuilders turned design firm has created beautifulwork for the likes of Alfa Romeo, Ferrari, Fiat, GM and Peugeot. And while it's the cars that have made the firm famous, they've also made train interiors, buses, a motorcycle helmet and a hard drive for the IT firm, Simple Tech. Most recently its added luxury condominiums to its portfolio.
Perhaps because of the success of the 42-storey Millecento Residences in Miami, whose interiors are by Pininfarina, the studio has been appointed as both interior designers and architects of Ferra tower in Singapore.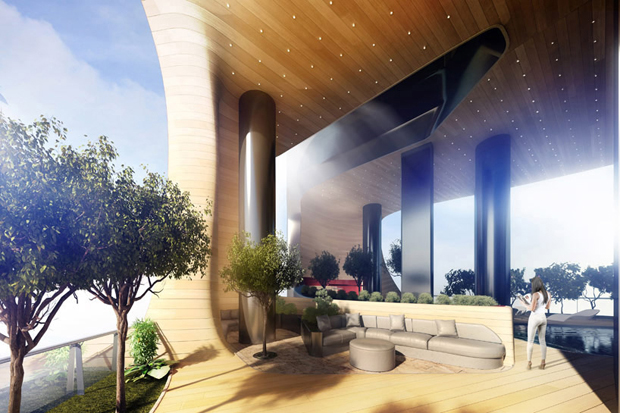 This Designboom story describes the 102m-high skyscraper as placing "the language of supercar design into two sculpted complementary forms." Indeed, the building's delightfully fluid lines immediately call to mind the swankiest chassis - the finish in Rosso Corsa red and jet black meanwhile, are pure Ferrari.
"I like to remember the Ferrari Testarossa from the 80s with the air inlets on the side of the car, which was in a totally different context, totally different age and scenario, but not so different to this project," says Paolo Pininfarina, the firm's CEO.
The 22 floors will house 102 apartments and two penthouses, decked out with Pininfarina-designed furniture. And if only a lucky few can make it onto the residential floors, many more of us might manage a peek at the blocks' high-spec underground car park.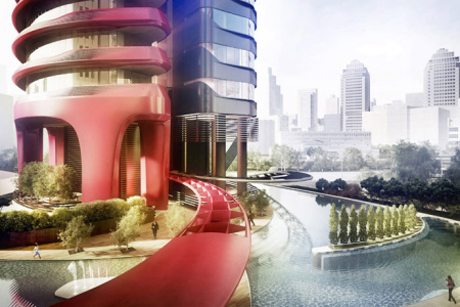 "Great attention was paid also to the design of all the details of the common areas," say the designers, "in particular the garage in which the lighting system was studied to 'valorize' the cars as gems". East Asian car collectors can register their interest here. For more, read the Designboom story here.
And for greater insight into who is building the most innovative blocks today, please consider our Atlas of 21st Century World Architecture, which brings together a museum's worth of contemporary architectural material into a single volume. Buy it here, and you'll be credited with points as part of your entry to our Phaidon Club. Find out more about this here.
{media1}