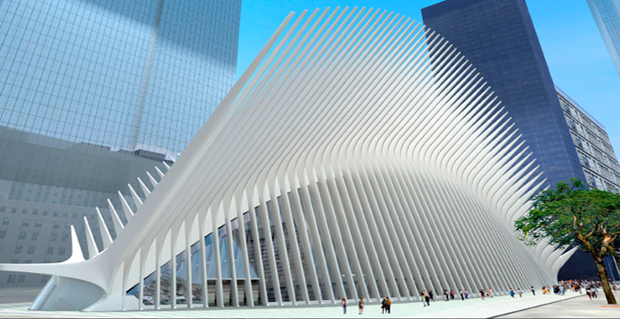 Santiago Calatrava hits back at critics over cost
Under attack in Spain and criticised over the cost of his New York Transit Hub the architect comes out fighting
Santiago Calatrava has hit back at criticisms regarding the costs of his buildings. The other week we brought you news that the architect had been accused by the left wing Esquerra Unida party "of bleeding the government dry", with fees close to 100 million euros for his City of Arts and Sciences. In New York meanwhile, the price of his transit hub at Ground Zero has risen to $3.8 billion.
Calatrava was speaking on the eve of the opening of a show at the State Hermitage Museum in St. Petersburg (Santiago Calatrava: The Quest for Movement, June 27 to September 30, 2012). It's the institution's first retrospective devoted to a contemporary architect and features around 70 architectural models, and also sculptures and watercolours - Calatrava has something of a second career as a fine artist.
Responding to the criticism regarding the cost of his buildings he told the Architectural Record's Fred A Bernstein, "In a democracy, people think money should be spent in different ways. I am completely convinced that what we're doing at Ground Zero is an important work. It is in the tradition of the great buildings, like Grand Central Station."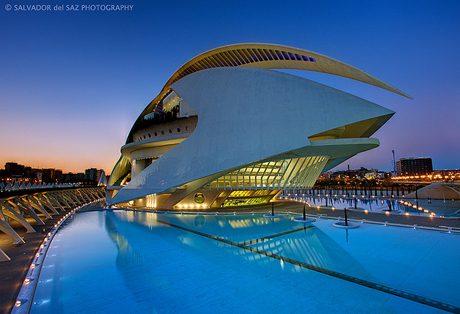 On the subject of Valencia and costs there, he welcomed the opportunity to answer criticisms from Esquerra Unida. "Thank you very much for this question. I have been working there for 20 years. My firm has received fees of 90 million euros, which is very modest if you consider that I have been doing the architecture, landscape architecture, and all the engineering—structural, mechanical, plumbing. Also, I've had a huge team of people there doing site control and site administration. I am responsible for everything, from the first sketch to the finished buildings."
Calatrava called the comments a "political manoeuvre" by the communists. "They are not attacking the Alhambra in Granada. They are not attacking the cathedral in Santiago de Compostela. They are not attacking the Prado in Madrid. Spain has received 100 billion euros from the European community. People are saying it will need one trillion euros altogether. Compared to that, the 1.1 billion euros for my buildings is nothing. It is wrong to say I have made too much money there. It is not true."
Noting the fact that Calatrava had raised his voice during the discussion, Bernstein commented, "You're very passionate about this," to which Calatrava replied: "I like very much this word passion, because it comes from the Latin passio, which means "suffering." I have been working very hard. This is the truth. The (Valencia project) is not something volatile, like making a bailout for the banks. It is something that has been built and will remain for generations as a testimony that Spain has found its place in the world as a free and democratic country." Read the full interview here and learn more about the show in St. Petersberg here.