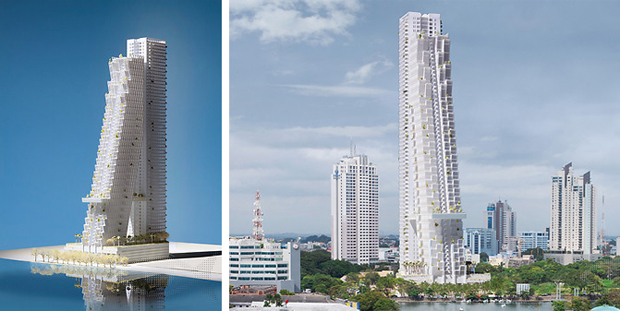 Phaidon's eye on the architecture world - 20.6.12
Abu Dhabi, UK, Sweden, Sri Lanka, Australia, America and Denmark all figure in our international round up
Safdie goes big in Colombo Israeli-born, Boston-based urban designer, educator, theorist, author (and architect) Moshe Safdie has a thing about outside space. He's keen for everyone to get some, even in the densest of conurbations. No surprise, then, that his design for a 69-storey residential building – slated to be the Sri Lankan capital's tallest structure - includes an individual roof garden or terraces for every apartment. Safdie has been an innovative force in architecture and urban design since he first attracted global attention with Habitat '67, his seminal experimental housing project constructed for the Montreal World's Fair.
Mosque go-ahead for student Some architects wait years for one of their concepts to become reality. For Sulhail Mohammen Suleiman it's happened on his graduation. The 23-year-old student at Abu Dhabi's ALHOSN University designed an eye-poppingly untraditional Corian-clad mosque and adjacent Islamic centre for his graduation project. Its construction has just had the thumbs up from the Emirate's Authority of Islamic Affairs and Endowments.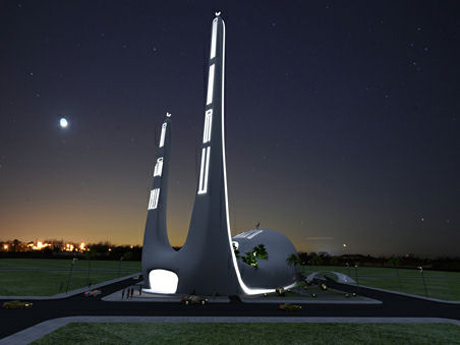 One grand masterplanner on another A new series of annual lectures kicks off in London with a talk by renowned architect and urban designer, Sir Terry Farrell. He'll be celebrating the work of Sir Christopher Wren, at Wren's St Bride's Church on Fleet Street on June 28. The lecture series is the brainchild of Paul Finch, chairman of Design Council Cabe.
SANAA honoured in new monograph Pritzker Prize-winning practice SANAA, founded in 1995 by Kazuyo Sejima and Ryue Nishizawam are the subjects of a new monograph published in September. The eponymously titled book contains a comprehensive selection of projects from across their careers including the Christian Dior building in Tokyo, The New Museum of Contemporary Art in New York and the Rolex Learning Center in Lausanne Switzerland. More details can be found here.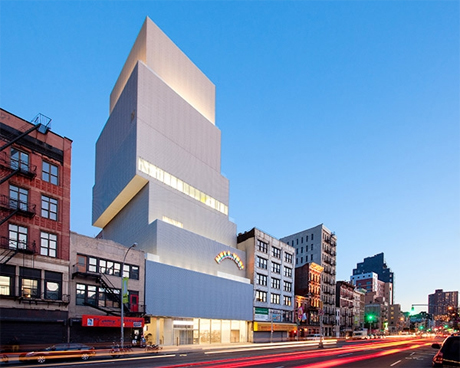 The furture of London's Square Mile Come 2050, the City of London could be greener, taller, cleaner and quieter, according to the visions of top architects. These ideas are on display at The Developing City, at The Walbrook Building, Cannon Street from 21 June to 9 September. The concepts will sit 40 scale models of recent and proposed schemes for the Square Mile.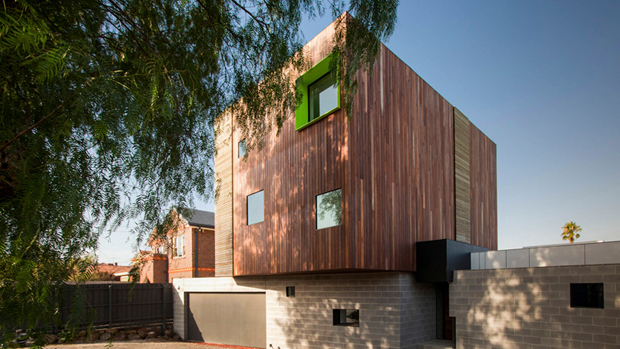 Suburban chic in Victoria The Australians know how to push the architectural boat out when it comes to residential design. And this time, MODO in Melbourne has combined contemporary aesthetics with spatial cunning. Hans-House comprises a first floor timber box perched at an angle on the ground floor's brick walls. This overhanging form allowed MODO's founder Michael Ong to incorporate the suburban corner plot's garden into his design. See another unusually sited house here.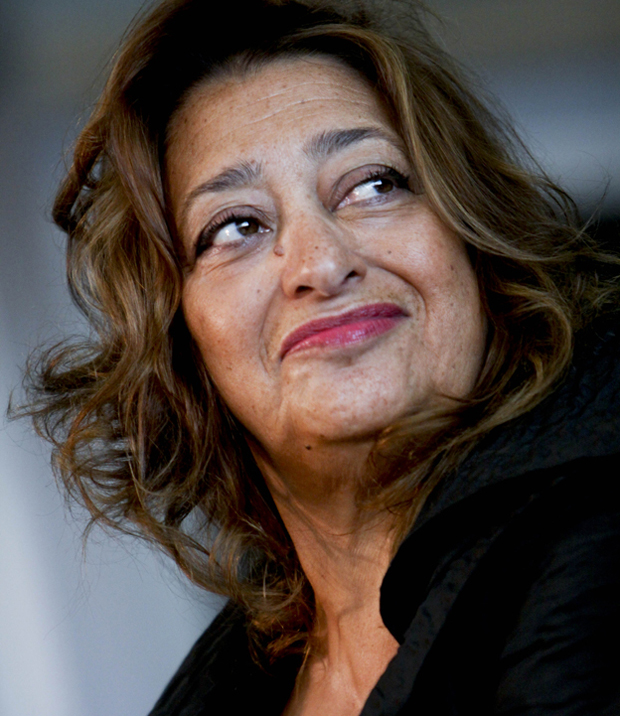 Olympics contributors get honours Dame Zaha Hadid is the highest profile professional involved with building London 2012 on the Queen's birthday honours list, but she's by no means the only one. The Iraqi-born architect of the Aquatic Centre is joined by the director of infrastructure and head of design at the Olympic Delivery Authority, Ian Galloway, who picked up an OBE; as did Jerome Frost, head of design and regeneration at the Olympic Delivery Authority. Sadly no gong for the designer's of this.
Swedes give hardboard a new lease of life Until last year, the hardboard Masonite was being manufactured in Sweden. When the last company producing it there closed, design firm Folkform purloined some of the original 80-year-old pieces to make a handful of one-off cabinets for Swedish interiors brand Svenskt Tenn. Folkform feels a special bond with the material, and it shows in their beautiful designs. Prices start at £1460 and can be bought here.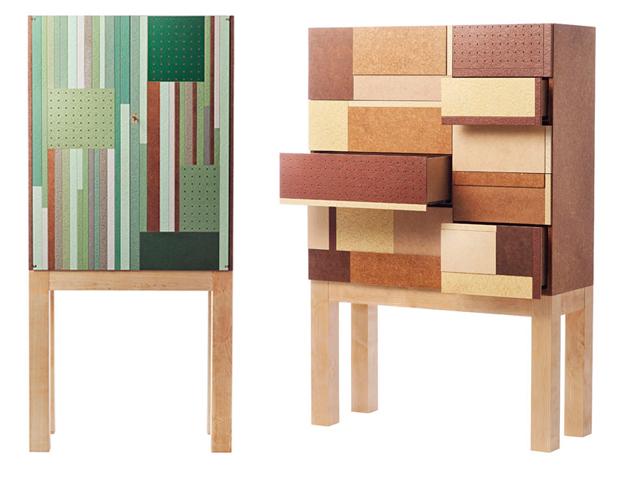 More suspense from Wilkinson Eyre It's best known for its bridges (think Gateshead Millennium and the one connecting the Royal Ballet School in London's Covent Garden to the Royal Opera House), but this time, Wilkinson Eyre is on the move. Its £50.5m pun-tastic Emirates Air Line cable car – connecting London's Millennium Dome with the Royal Docks – opens on June 28. At full capacity, 2500 passengers an hour will be travelling up to 90 metres above the River Thames. Some one-way tickets will be as little as £1.60.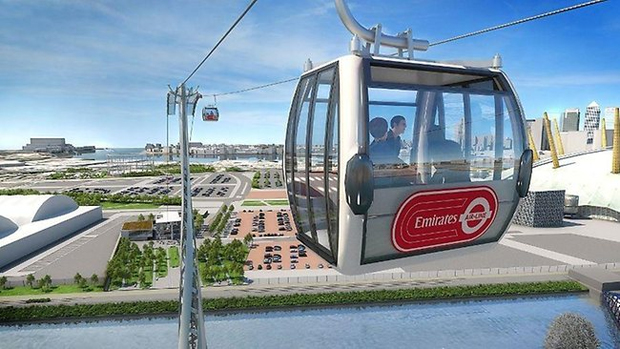 And finally… FT columnist and editor-in-chief of Monocle magazine, Tyler Brûlé takes an uncharacteristic pop at one of his favourite architectural destinations: Denmark. Great infrastructure is all well and good, but high taxes put international investors off, he says, and this could be the country's undoing: "It's for this reason (and a few others) there are so few international (read: non-Danish) companies with operations of scale in Copenhagen and why the wheels are in danger of falling off all those prams weaving around Denmark's streets – ditto those in Sweden and Norway."