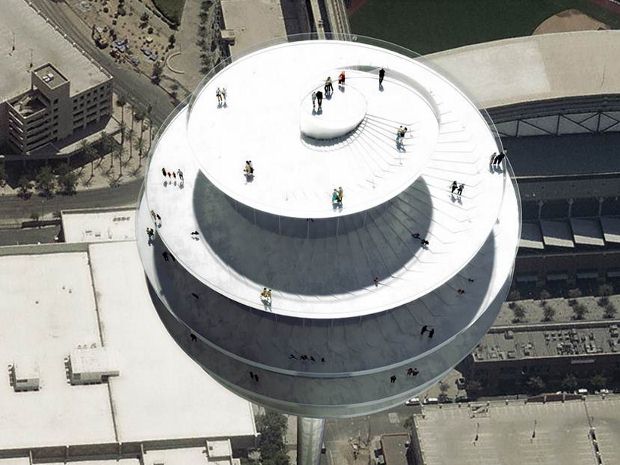 Will BIG's viewing tower put Phoenix on the map?
The Danish firm reinterprets Seattle's Space Needle with push-pin style viewing tower for Arizona's state capital
As the owners of The London Eye discovered a few years ago, purpose-made tourist attractions can prove to be quite lucrative. After a shaky start, the British viewing wheel recorded a £25m profit in 2009, prompting others around the world to consider the merits of combining big cities will big views.
Perhaps US property developers NovaWest Ventures had The London Eye, Seattle's Space Needle or Toronto's CN Tower in mind, when they commissioned the Danish-Born architect, Bjarke Ingels of BIG Architecture, to design its proposed Phoenix Tower.
As NovaWest see it, "Phoenix is the nation's sixth largest city and the hub of the American Southwest, but its downtown skyline lacks an architectural emblem worthy of its emerging status."
The city was also booming until a few years ago, when the US housing market crash affected local prices more adversely than elsewhere. A viewing platform could certainly do little harm to the place.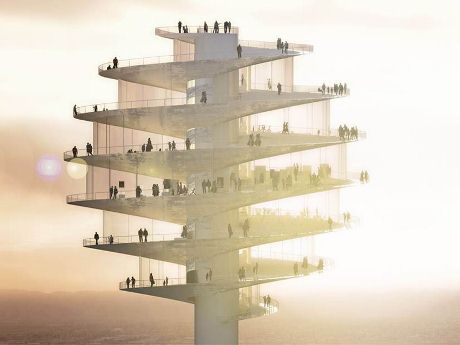 BIG Archicture's design is, the firm says, "a metaphorical pin on a map". A cylindrical shaft supports a spherical, spiral viewing floor, replete with bars and restaurants. By tilting the spiral slightly, BIG has created what it calls a 'dynamic panopticon', allowing avid visitors views from every aspect.
While the project is still in its early stages, we look forward to the day BIG sticks its pin in Phoenix. To discover more about the project, visit BIG's site. For further examination of new and innovative architecture, consider our Atlas of 21st Century World Architecture, which surveys great new buildings from the past decade or so.