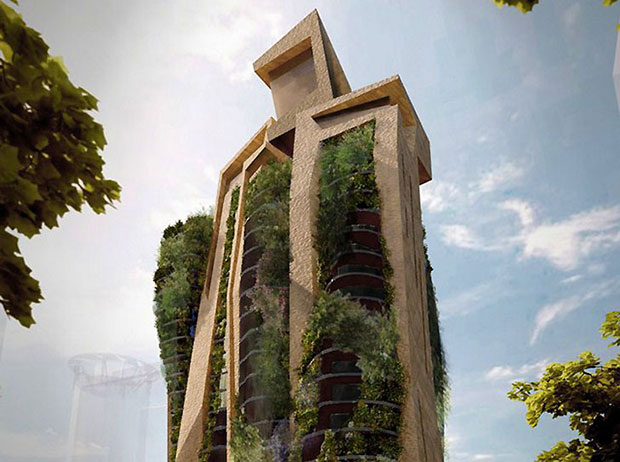 Rocks and plants festoon new Tapei Tower
'Housing project is a fusion between local nature and primitive rocks,' says architect Fernando Menis
While Belgian architect Vincent Callebaut's Agora Tower is under construction in Taipei, a rival version is being proposed. Tenerife-based architects Menis have resurrected – so to speak – their losing entry for the same competition, which took place in 2010. Their proposal is for the Agora Garden, a bronze concrete skyscraper smothered with vegetation in the Taiwanese capital.
The deluxe residential tower is described – as many such 'vertical gardens' are – as a way of bringing nature back into the city. Hence the rock-like quality of the exterior.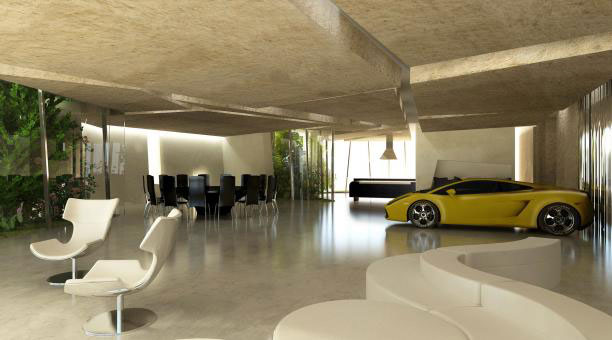 "This housing project is conceived as a fusion between the nature in the vicinity of the land and the primitive rocks emerging from the ground," says the firm's founder, Fernando Menis.
No landscape or garden designer is named, but this looks like a job for vertical gardener extraordinaire Patrick Blanc, the Frenchman who is credited with inventing the genre, and whose creations adorn the wall of London's Athenaeum Hotel.
Menis's apartments – the highest of which are on the 25th floor - come in four sizes, ranging from 250m2 to 1000m2. As well as panoramic views beyond the immediate greenery, there's a car lift and room to park one's precious vehicle in the flat. This ruse has already been suggested for Miami, where the 60-storey Porsche Design Tower will feature car elevators, so that deep-pocketed residents can park next to their living space.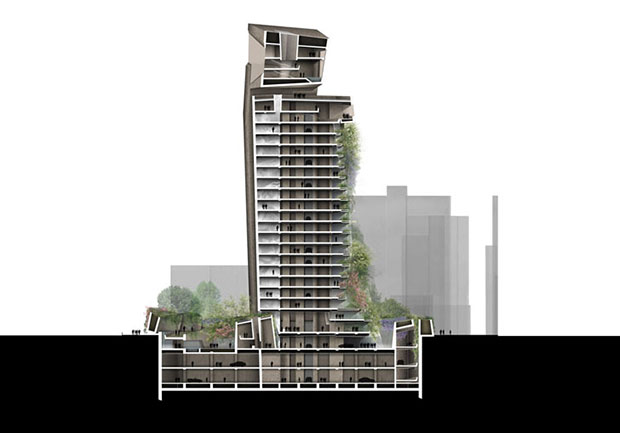 Menis set up his practice in 2004, and is Professor at the European University of Canarias and Chairman of the Laboratory for Innovation in Architecture, Design and Advanced Tourism of Tenerife. Ongoing projects include a "Taipei Residential Tower" though it's unclear whether that refers to the Agora Garden.
Meanwhile Callebaut's twisting, plant covered tower is due to complete in 2016. You can see more of Callebaut's work in The Gardener's Garden, our newly published book on the most spectacular gardens across the world, both big and small. It's an inspirational resource for all garden designers, both amateur and professional. Read more about it here. And you can also check out more of Fernando Menis's work, including the Magma Art and Congress building project he led as part of AMP Arquitectos in Phaidon's online Atlas.