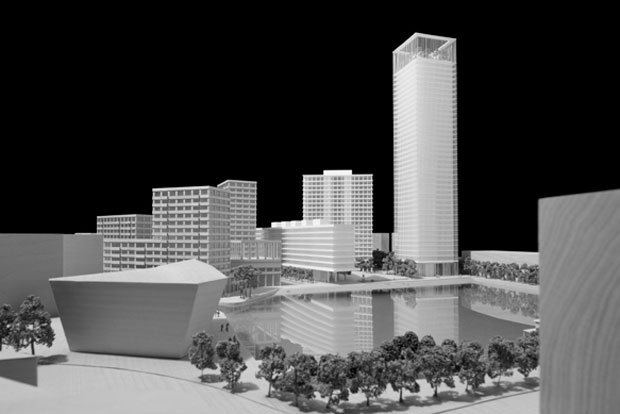 David Chipperfield stirs up London's Canada Water
"Lifeless, out-of-town, retail-park look" to be reinvigorated with The Shard developers
Property developers Sellar Developments are best known in the construction world for the Shard by Renzo Piano, a project so ambitious many thought it might never happen.
Their plans for another site in the London borough of Southwark are perhaps less dramatic, but look like making a real difference to a hitherto rather architecturally neglected area. This time, rather than call on overseas talent, they've turned to Londoner David Chipperfield.
Planning permission has just been granted for a triumvirate of mixed-use buildings on the Thames at the architecturally uninspiring Canada Water: a tower and two more lowly buildings.
This, of course, will be music to Chipperfield's ears, as he's had bad news on a couple of London schemes in the last week or so: his extension of the Geffrye Museum has fallen through, and the building of Elizabeth House in Westminster is likely to be delayed.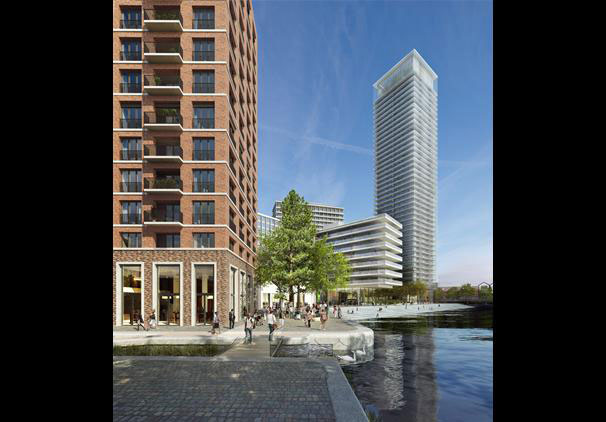 The Canada Water buildings - a long slender block on columns, a medium-height block and a slim 150m tower - are trademark Chipperfield: sleek, clean and understated. The designs are part of Canada Water's regeneration programme, which includes more housing by Maccreanor Lavington – who also handled the masterplan - and Dutch practice Claus en Kaan Architecten. Altogether, the three practices will be responsible for 231 affordable flats and another 800 commercially-sold apartments.
There's no doubt that the area could do with a facelift. As Fiona Colley at Southwark Council puts it: "The new homes will replace the lifeless, out-of-town, retail-park look the area is associated with."
For further insight into equally startling new architectural developments around the world, consider our constantly updated Phaidon Architecture Travel Guide app, as well as our hardback Atlas of 21st Century World Architecture, which also comes in a flexibound Travel edition. Buy them both from the people who made them, here.