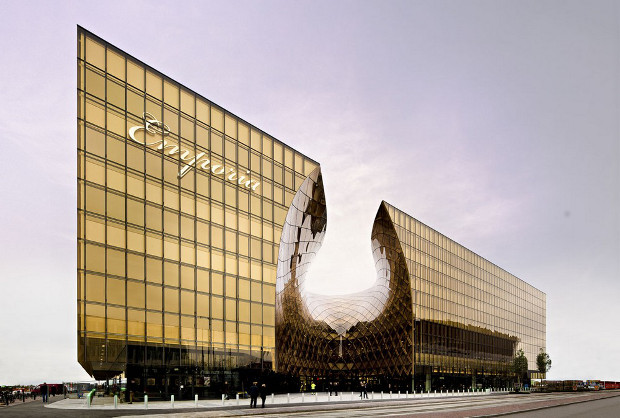 Malmo's melted shopping mall
Emporia by Sweden's Wingårdh Arkitektkontor lures in shoppers with its magma-like entrance
In much of the world, shopping is a popular past time. In Sweden, however, reluctant consumers have to be "dragged" into shops, according to architect Joakim Lyth of Swedish firm Wingårdh Arkitektkontor.
At least that's his explanation for a stunning bit of retail he's designed outside the city of Malmo. Called Emporia, Wingårdh's design looks conventional enough – a long straight-lined glazed façade – until the central entrance, where it seems as if the structure has partially melted. Like the façade, this is also clad in amber glass, hence the molten lava effect.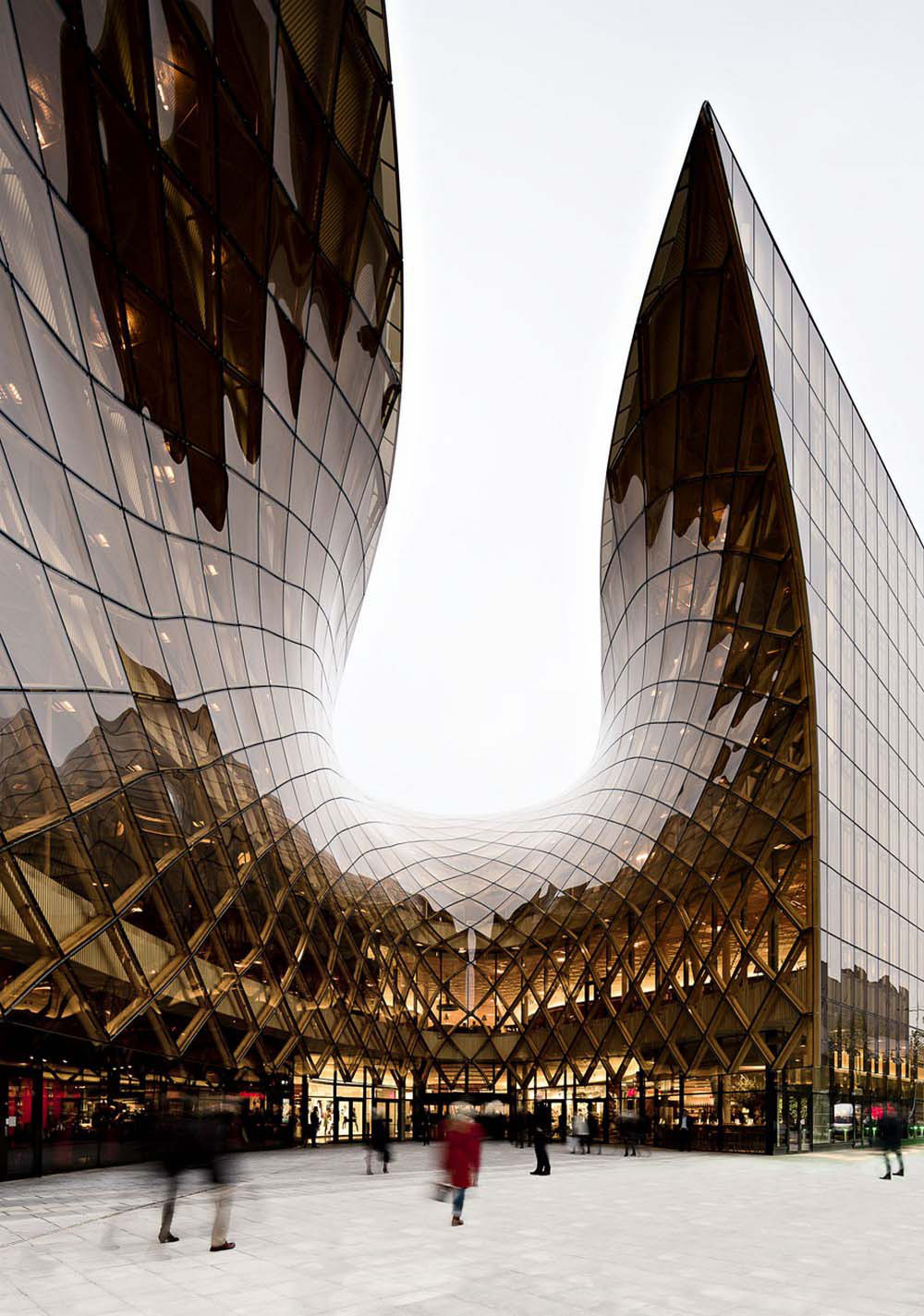 On the other side of the building, the glass is cobalt blue. "Two main entrances lead people into the shopping centre," says Lyth. "They are formed by a double-curved glass [structure]. They should drag people inside the shopping centre."
Inside, strong colours including pink, green and yellow play an even more important role, as a way for shoppers to navigate their way round a figure-of-eight layout across three floors.
"The coloured glass goes through the whole of the building, different colours are used in different circulation hubs," says Lyth. "One of the problems with a shopping centre is that they're usually quite hard to find your way around. So [using] strong colours, giving a strong atmosphere and identity to different hubs seemed like a reasonable idea."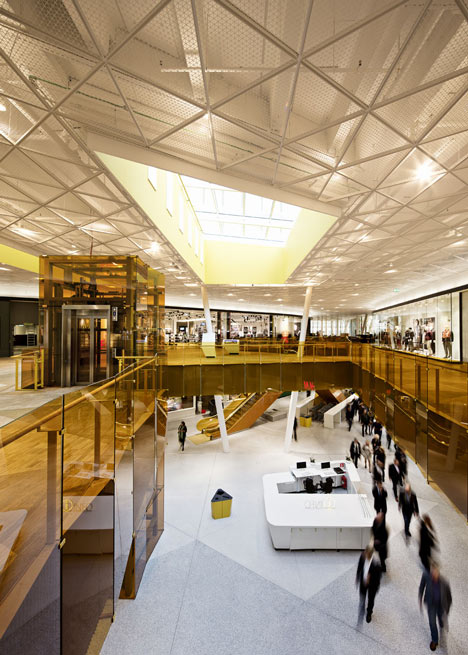 And if any shoppers from Sweden, or over the Öresund bridge from Denmark tire of the stores, they can escape to the retail-free rooftop patios and gardens. But not for long, warns Lyth: "In the future the roof will be developed with outdoor dining and a spa facility."
Shopping centres have more than once been described as modern-day cathedrals, and Lyth and his team seem to have taken this to heart. Where else does stained glass make such an impact in a contemporary secular setting?
To find out more about this project, go here. For further insight into equally startling new architectural developments around the world, consider our constantly updated Phaidon Architecture Travel Guide app, as well as our hardback Atlas of 21st Century World Architecture, which also comes in a flexibound Travel edition. Buy them both from the people who made them, here.