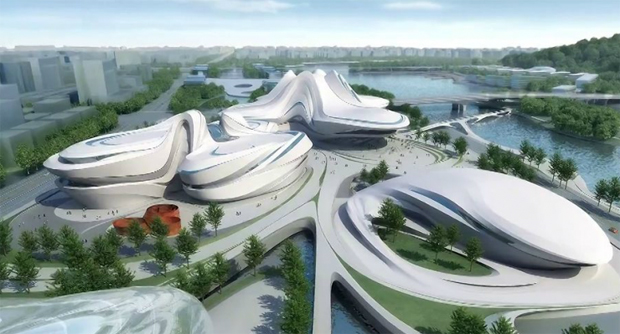 Zaha Hadid building to put Hunan on global arts map
Changsha Meixi Lake International Culture & Arts Centre will give Chinese province a new cultural and civic core
Zaha Hadid Architects continues as busy as ever in China. Just two years after the Guangzhou Opera House opened, and six months after the Galaxy Soho complex (left) in Beijing was completed, the florid Changsha Meixi Lake International Culture & Arts Centre is under construction.
This scheme has grand ambitions: it's about giving the capital of Hunan province a new cultural and civic core and putting the city on the global arts map. It's on the attractive Lake Meixihu, and is part of the city's $130bn stimulus package of cultural projects to entertain and inspire a booming population.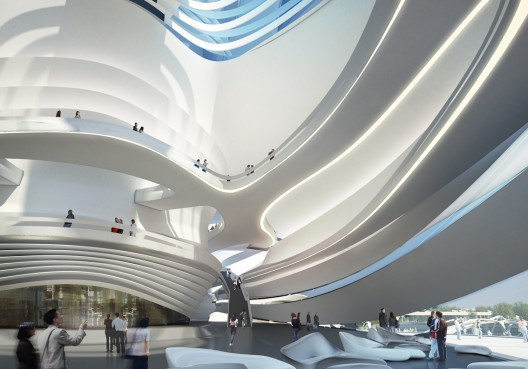 Changsha was the site of Mao Zedong's conversion to communism, and we can't help wondering what the leader would have thought of this uninstitutional-looking scheme. Luckily, its intentions are mostly civic. The site will host the Grand Theatre, a contemporary art museum, and a multi-purpose hall. With its 1800 seats, the theatre will be the biggest performance venue in Changsha, while the hall will be able to hold a seated audience of 500. The London-based architects have also incorporated a public square which will host sculptures and al fresco events and exhibitions.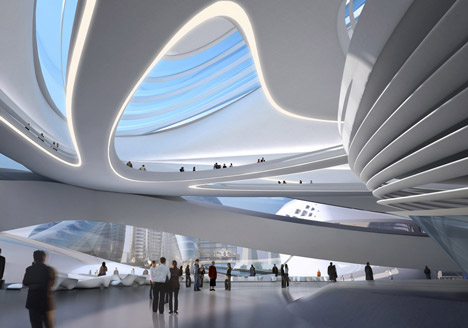 Hadid likens the design to 'three fluid petals' around a central atrium. The extreme sinuous curves seem to radiate from each of the three independent structures and links them to a pedestrianized landscape.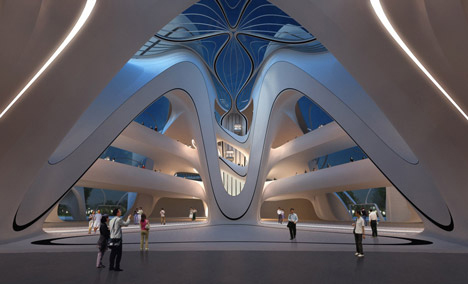 As the architects say: "Embodying values of functionality, elegance and innovation, the Changsha Meixi Lake International Culture & Arts Centre aims to become the new cultural and civic node for the city of Changsha, as well as a global cultural destination." Take a look at a great gallery of images from our book The Phaidon Atlas of 21st Century World Architecture.