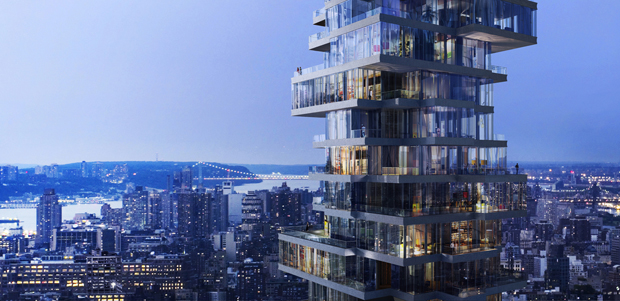 Herzog & de Meuron's 'Jenga tower' gets go ahead
Herzog & de Meuron's Jenga tower in Tribeca is finally greenlit but Anish Kapoor's street level art work is uncertain
After three years of delays and arguments work has just resumed on Herzog & de Meuron's jenga-like tower in tribeca, New York. Builders had laid the foundation to the 60-storey tower at 56 Leonard three years ago. Then local residents opposed to the 60 storey building's imposing facade and proportions put a stop to procedings and work stopped.
It seems that the only casualty of the revised plans is Anish Kappor's street level art work. The silver ball, seemingly crushed by the building's weight, looks unlikely to figure in the final construction.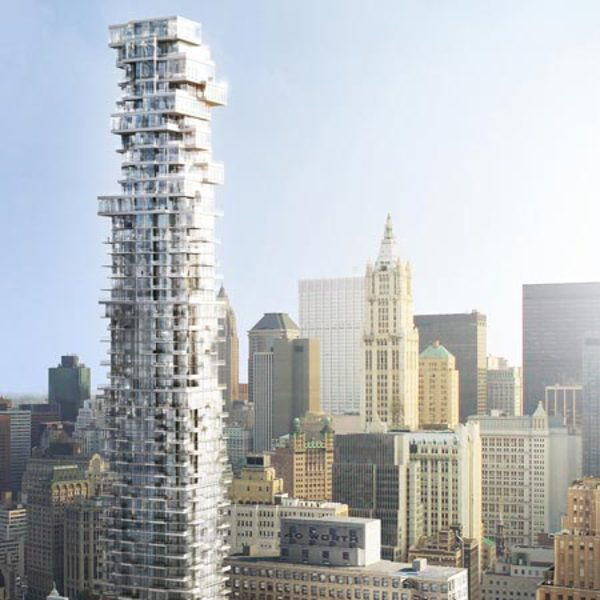 It will be a while before the vision you see in our pictures rises above New York. Those involved with the construction say that it will take three months just to put in the power supply vaults, and another year and a half to build the superstructure. Work on the facade meanwhile will begin next summer, and the building will be finished in spring 2016. You should really check out the website to get an idea of the attractions the tower will boast. Typographically it mimics the building's Jenga-like construction.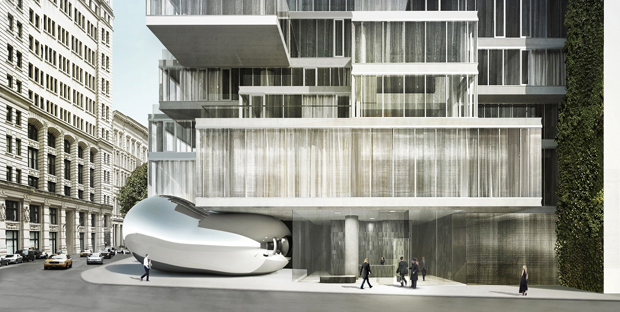 The architects say that "the stacked cantilevered floors give each unit unique spacing for shaded and private balconies, each fitting under the shadow of the cantilevered floor above them. The terraces will give residents outdoor space and natural air flow, controlled by each resident, into each unit. Floor to ceiling glass curtain windows will connect the condo interiors to the sweeping cityscape outside, giving superior views in all directions."
Each designer suite will also apparently feature unique shapes, such as a piano shaped kitchen island, and aerodynamic vanities and bath tubs. On the 9th and 10th floors, residents will enjoy an indoor and outdoor theatre, library, sauna and steam room, fitness centre, outdoor sundeck, lap pool and hot tub.