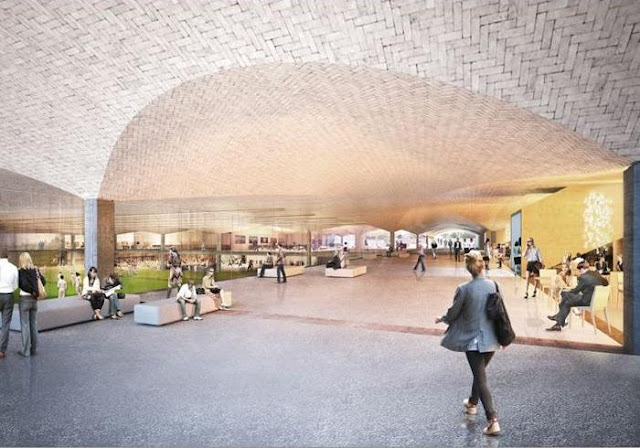 Are Herzog & de Meuron back in to bat at Lord's?
Swiss architecture firm includes a hospital extension to its revised bid for west London cricket club site
The Vision for Lords, as Britain's leading cricket ground styled their redevelopment plans back in 2007, is getting increasingly blurry. Initially, the Marylebone Cricket Club (MCC), which owns and runs the West London ground, planned to extend spectator capacity and redevelop its facilities.
Pritzker Prize-winning practice Herzog & de Meuron scooped the bid, with ambitious ideas to increase the ground's stands, as well as build underground pitches which would simulate cricketing conditions from around the world. Then the financial crisis struck, Lords' visitors numbers looked shaky, and the scheme was shelved. Meanwhile, a revised plan, put together by the MCC without Herzog & de Meuron, featuring some huge residential towers, was also quietly shifted to the back of the file.
Now Herzog & de Meuron has renewed its bid, and though it lacks the explicit backing of the MCC, it could win out, as it includes an extension to the nearby Wellington Hospital, Britain's largest private medical care centre which could well prove both profitable and planner friendly.
A spokesperson for the hospital told The Architects Journal: "Our hospital is expanding all the time and demand from the local community and other sources for the complex medicine we provide is growing all the time. If we could find new ways of giving us space next to the hospital we would be very much interested in doing that."
However, Lords developers aren't all out yet. The MCC has also asked Populous, the practice behind Britain's Olympic stadium, to submit plans too. These proposals have yet to be presented. One thing's for sure: you can expect plenty more artfully rendered drafts from top-name firms before ground is broken at the English home of cricket.