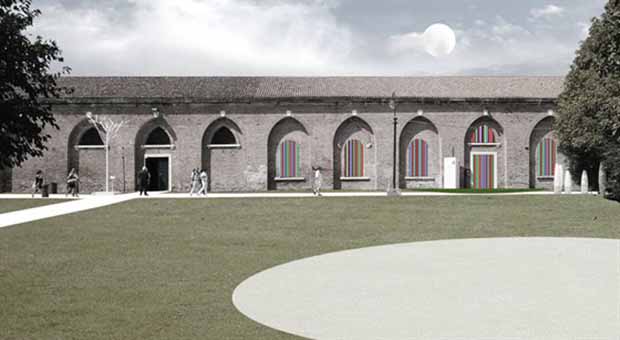 OMA's 'race against time' for Venice Biennale
The architect overseeing OMA's work on the Chinese Pavilion tells us what to expect next month
OMA may have been co-founded by the Netherlands' most famous architect, Rem Koolhaas, but the practice is known for creating impressive architecture across the world. Indeed, OMA has helped build some of the most famous new landmarks in the People's Republic of China, including Beijing's CCTV Headquarters.
The firm's Asia office is overseeing the design for this year's Chinese Pavilion at the 2015 Venice Biennale. However, as you can gather from our interview, the team hopes its Venice work will blend in, rather than stand out.
Dongmei Yao, Director of OMA Beijing, outlines the challenges she and her team faced, explains how OMA's China-EU relations go far beyond building design, and discusses why she hopes the Biennale interior will be almost invisible.
OMA has a long history with China. How did this commission come about and what was the thing that excited you about it? "Beyond building design, OMA has been actively involved in the EU-China culture exchange programs and cultural affairs, which contributes to the establishment of the long-standing relationship with Chinese institutions. The excitement is the opportunity to work with Chinese artists, to understand their work and its cultural background, and to create a proper space so that the art work may communicate its compelling story with the Biennale visitors."
How did you approach the exhibition space? "We recreated the space as a void, as a background, as a stage, as an immersive exhibition space to best showcase the artists' work. In the space, the moving images and the performance will dominate while the traces of 'interior design' will be left invisible."
What was the particular challenge you had to overcome and how did you succeed in overcoming it? "The particular challenge is time. We started working on the project on March 6th, and construction completion has to be achieved before May. In less than two months, we have worked closely with adviser Kayoko Ota and client's team, and also kept up intense communications with the Venice Biennale management. The team's solid experience with last year's architectural Venice Biennale also helped with the race against time."
For more go here, meanwhile, for greater insight into OMA's buildings, take a look at their practice page on the Phaidon Atlas, our peerless online architecture resource. Not a subscriber? Then sign up here for a free trial.