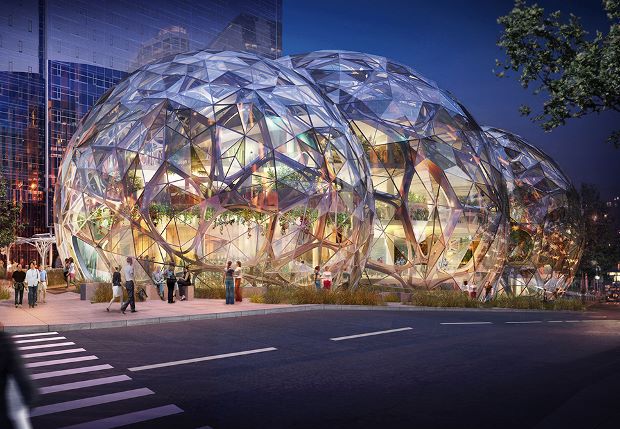 Amazon's new HQ boasts some lush vegetation
The mail-order giant's new Seattle office development will feature botanical-garden style biospheres
If you want to attract some of America's smartest graduates, you need to offer them a little more than big salaries. This certainly seems to be the thinking behind many of the more ostentatious new tech HQs, from Foster + Partner's new Apple building, through to AirBnB's eye-popping new base.
Yet, even if it's only built to snag a few extra Ivy League grads, the centrepiece in Amazon.com's new 3.3 million-square-feet Seattle development is fairly impressive. These three biosphere-style domes, to be built within the next two years, will serve as an open-plan workspace for 1,800 of the entire site's 12,000 staff, and will be filled with lush vegetation which, the architects claim, will make for a more content work force.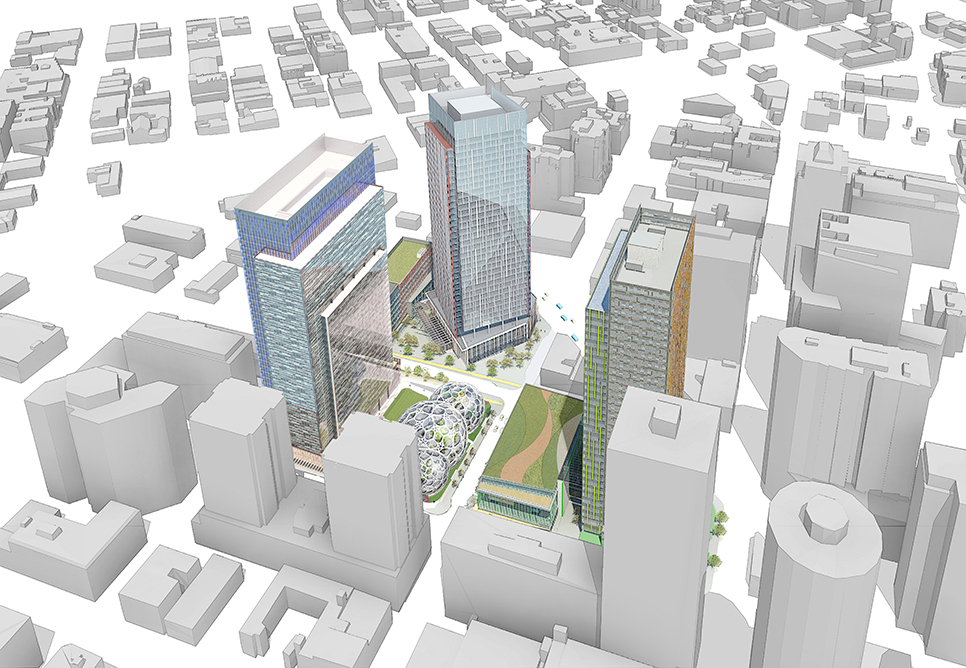 As architect John Savo from the firm behind the project, NBBJ, explained, "There's ample studies out there that indicate that people walking in an urban street are thinking and feeling very differently than people walking in a park. In the parkland, they're both more relaxed and can concentrate better."
Intriguingly, the tech giant chose to build these nature-loving domes in the centre of Seattle, rather than in the suburbs. As Amazon's global real estate developer John Schoettler put it, the location, just at the edge of the city's business district " differentiates us from other companies and allows us to attract the type of employee that wants to be urban and live in an urban environment."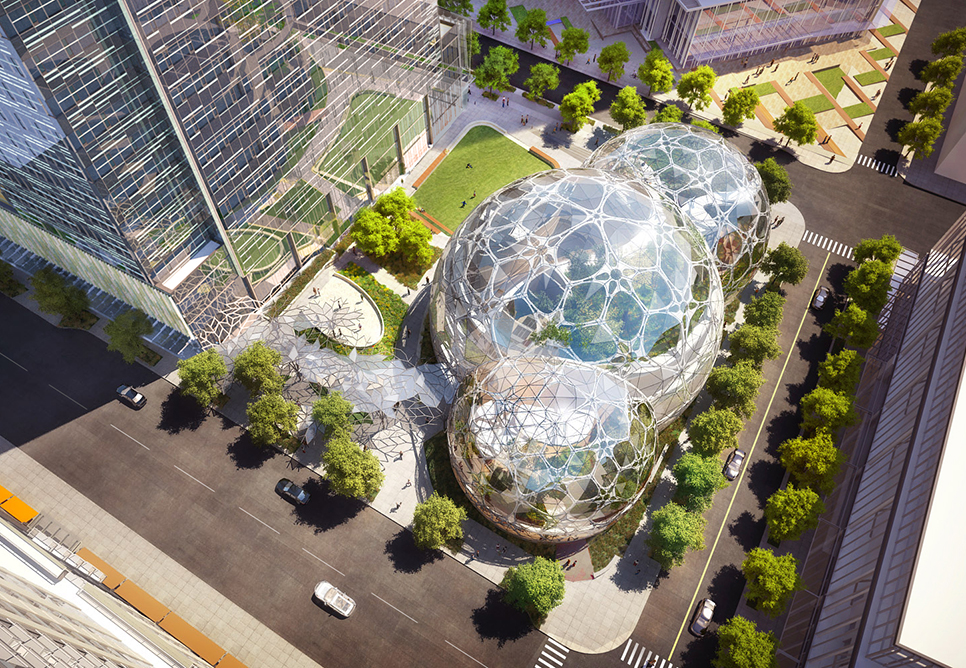 Thrt said, we've seen the kind of environment some of Amazon's less fortunate employees have to work within, and we certainly know which one we would prefer to be inhabiting. We imagine 2016's brighter graduates would make a similar choice. Find out more about the development here. For greater insight into architecture around the world take a look at our The Phaidon Architecture Travel Guide App, the essential tool for any traveller who wants to discover contemporary architecture in glowing detail while travelling abroad.