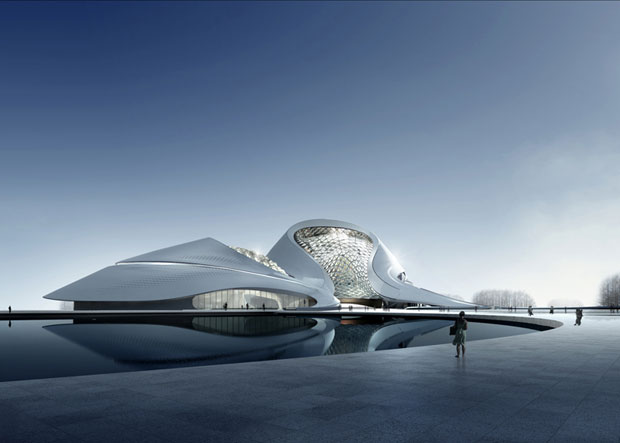 Beijing's answer to Glastonbury and Coachella
MAD fashions a purpose built venue for Beijing's oldest music and arts festival
Every other July, the city of Harbin in north-eastern China holds a summer concert. The capital of Heilongjiang province has been hosting these biennials since 1961, making them one of China's longest-running music festivals – and nine years older than the UK's legendary Glastonbury festival.
Come next July, Harbin's event will relocate to a purpose-built venue by Beijing-based architects MAD. It's actually being billed as a Cultural Centre and will hold a vast theatre with a smaller auditorium on one side, and the Harbin Labour Recreation Centre on the other. This latter element will contain conference rooms, cultural education and exhibitions, a hotel and catering space.
The two parts will be separated by an artificial lake but linked by a long bridge. MAD are going for their customary swoops, dips and curves, creating a majestic form in white for this island site. Clad in white aluminium and built of white stone and pallid concrete, the centre will virtually disappear in the deep winter months, when Harbin itself disappears under a blanket of snow.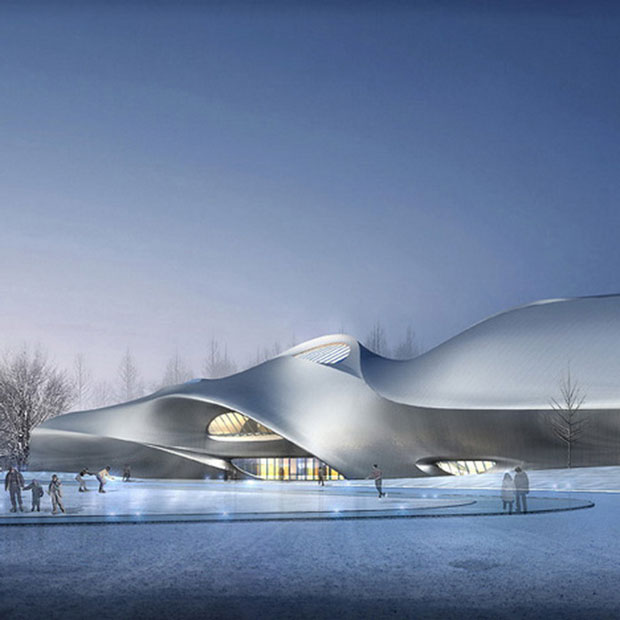 "In an attempt to reduce such a large volume, the architectural form is a continuation of the natural environment as it becomes part of the landscape," say the architects. "The entire building acts as an undulating snow covered mountain, following a natural rhythm."
This simple yet effective technique is repeated inside, with glazing in the roof adding to the glacial aesthetic. However, deep inside the auditoria, concert-goers will find themselves in the cosy surrounds of wood panelling for good acoustics.
Musical events aside, it's the VIP lounge which has the most appeal for us. Up on the second floor, the lounge lit by curved acrylic lamps, and "appears as a glowing clear crystal floating in the theatre", say MAD.
Each entry has pictures and an explanatory text written by Phaidon's panel of experts, as well as accessibility information and a map pinpoint. The app has won plaudits from great architects such as Richard Meier, who described it as "a must-have for architecture students and professionals alike."
If you've even a casual interest in the built environment do remember to pack it before you head off for your weekend break this fall. To find out more, go here or head straight to the App Store now.