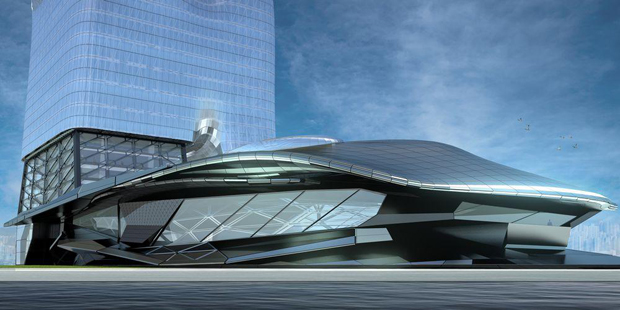 Towering proposal for reclaimed Hong Kong airport
Architect MA2 calls the tower "an expression of fluid movement that manifests into a series of folds and creases"
It looks like the twisted sinewy limb of some outsized alien. But this is in fact a proposal for an office tower and exhibition centre in Hong Kong. It's destined for the city's Kai Tak Development, a major 320-hectare scheme which is earmarked for a former airport landing strip along with the adjoining hinterland districts of Kowloon City, Wong Tai Sin and Kwun Tong. The land is being reappropriated as a new cultural, business and residential quarter.
The lofty design is courtesy of architecture practice Michael Arellanes II (MA2) which says: "The tower is an expression of fluid movement that manifests into a series of folds, creases, and a bifurcation of massing creating a dual tower."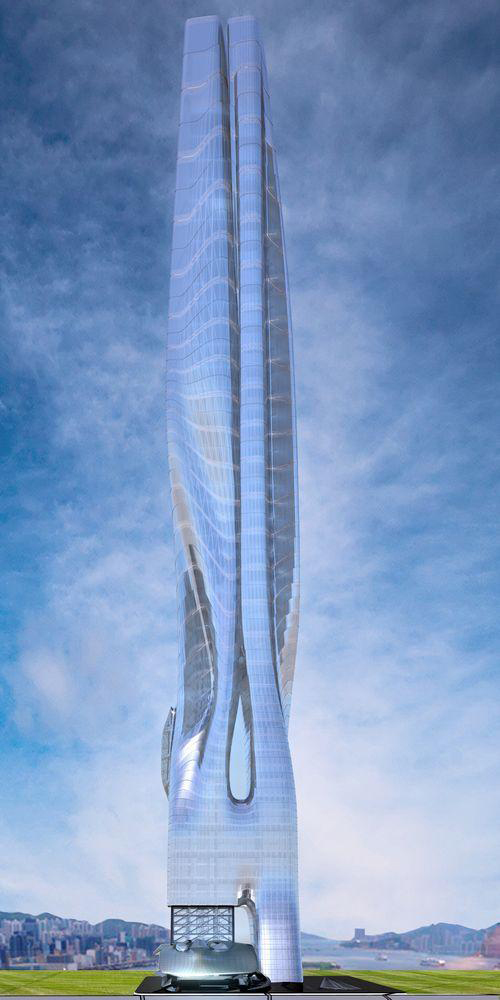 This is a practice that likes to push the envelope. Its eponymous founder – a graduate in architecture of Columbia University in New York - describes his company's philosophy as being rooted in the progress of innovative design and technology. Its mission, he adds "is to transition architectural theory to built form. As advancements occur in methodologies and new discoveries are being made, MA2 will be active in bringing innovation to proposals for the built environment." Needless-to-say, MA2 makes frequent appearances on the short lists of architecture competitions.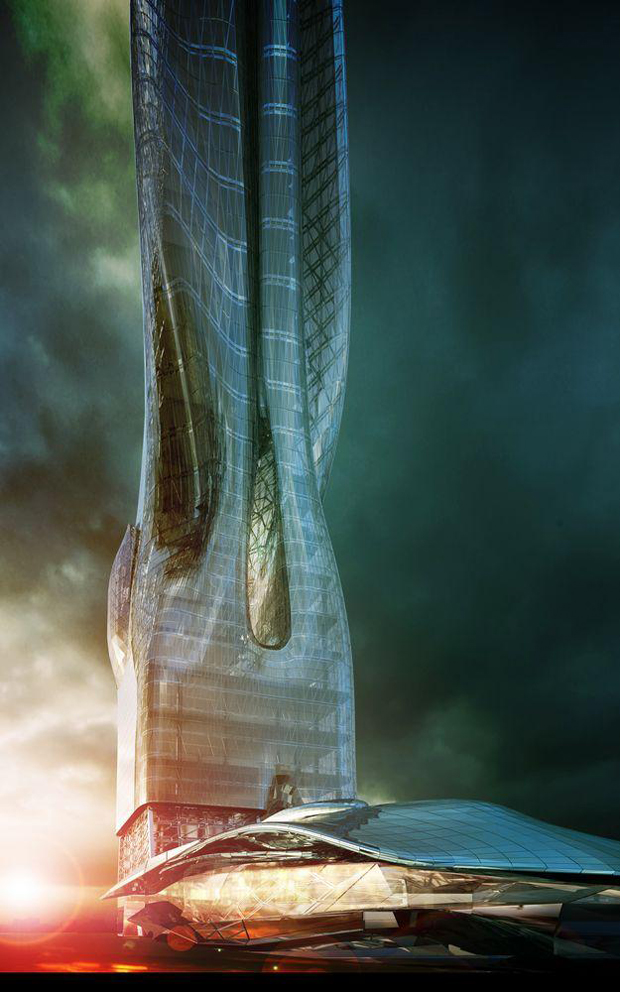 This approach goes some way to explaining the practice's outlandish concept for this water-side development. It's formed of a matrix of vertical lattices in glass. And if the commissioners at Kai Tak are in adventurous mood, they might just go for MA2's proposal.