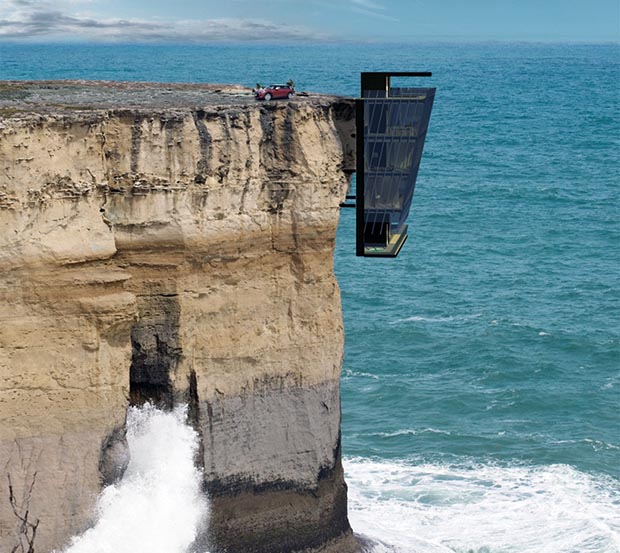 Could you live in this cliff house?
An Australian housing firm says its concept house could enable home building on tricky parcels of coastal land
Most architects are wary of building high above the seashore, aware that coastal erosion could cause any new buildings to fall into the ocean. However, Modscape, a prefabricated housing firm from Victoria, Australia, believes it may have come up with a solution to this obstacle.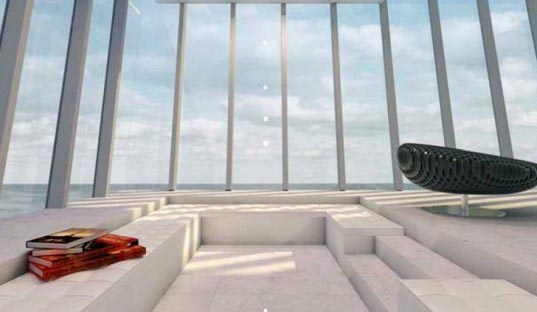 Its slim, five-storey Cliff House "is a theoretical response to clients who have approached Modscape to explore design options for extreme parcels of coastal land in Australia" says the firm. "As the design itself would make conventional construction prohibitive, the concept utilises Modscape's modular design and prefabrication technologies to deliver a series of stacked modules that are anchored into the cliff face using engineered steel pins."
The firm goes on to explain that, in its Cliff House, inhabitants would enter through a carport on the house's uppermost floor, before taking the lift down to the lower floors. This might all sound like too risky a place to call home, yet independent experts, including the former president of RIBA Maxwell Hutchinson, have said the concept, unbuilt at present, is feasible.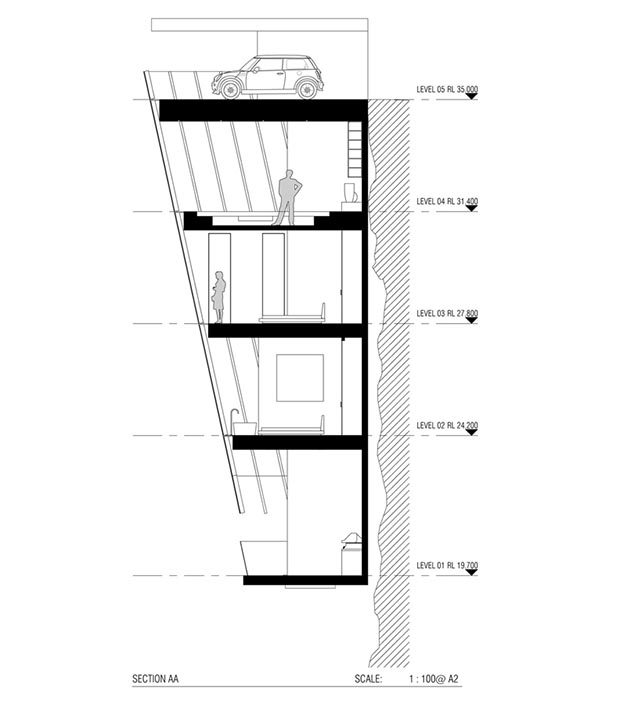 Find out more about it here. For greater insight into how a novel approach can overcome architectural problems, take a look at these seven buildings, constructed using experimental techniques, as featured in the Phaidon Atlas, our peerless online architectural resource.