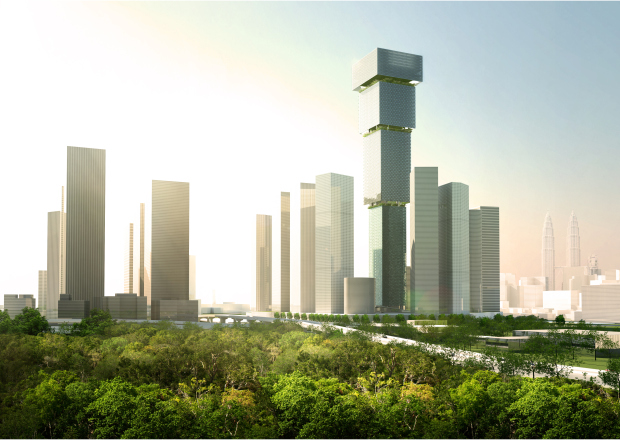 What's Bjarke Ingels done to the skyscraper?
Danish firm's wedge-shaped blocks fit into modest city plot and boast plenty of room at the top
The innovative Danish architecture practice Bjarke Ingels Group (BIG), often turns conventional thinking on its head. Indeed, in Kuala Lumpur it hopes to do that quite literally, by proposing this top-heavy sky-scraper.
Its plans for the 1,250-ft Kuala Lumpur Signature Tower for the 1 Malaysia Development Berhad company in the country's capital nicely complement, or perhaps more accurately contrast, with Cesar Pelli's iconic Petronas Towers.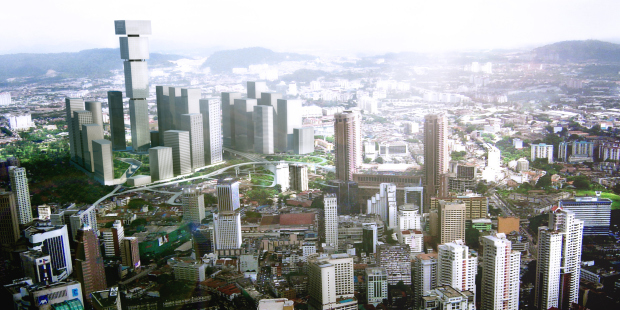 Rather than getting narrower as it gets taller, as most towers do, this skyscraper stacks ever-larger blocks on top of each other. One outcome of this is that more occupants get better views. Another is that the building has a smaller footprint than if it were the other way up. The proposed site is very tight, so neighbouring lower-floor inhabitants benefit too.
The architects have taken advantage of mandatory health and safety regulations, turning what could seem like a restriction into a design feature. The fire sections with accompanying evacuation terraces mark each increase in volume.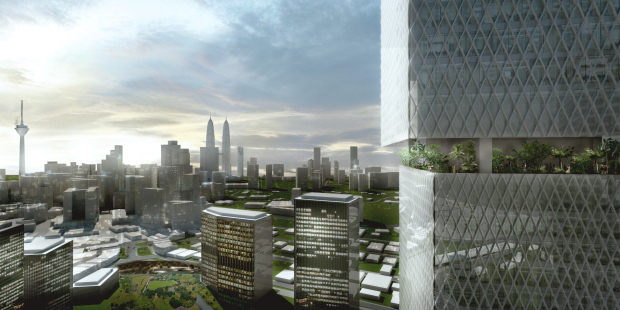 The firm describes the Signature Tower as a sculptural icon, with the largest volume at the top representing the 'crown', where a hotel would take up residence with its own 'courtyard in the sky'. Down below, the svelte spire would house start-ups and small businesses, the next 'slab' would be offices, and the 'cube' with its high ceilings would suit a corporate HQ.
The BIG team suggests that its clever stacking is an antidote to the fundamental problem of contemporary skyscrapers, where "acrobatic forms are often criticised for being out of scale".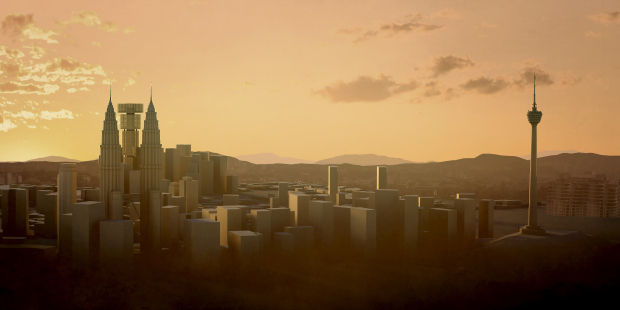 Visit BIG's page on the Phaidon Atlas, our peerless architectural resource. You can sign up for a free trial here.