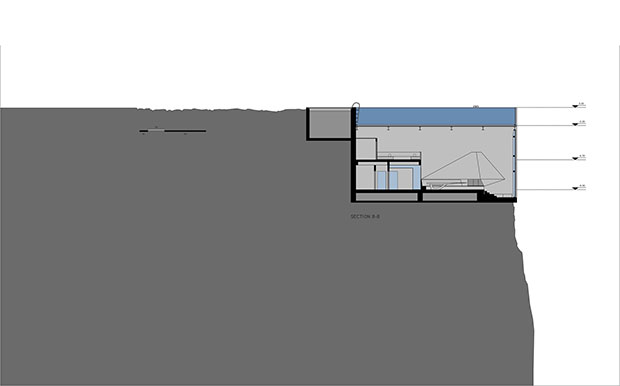 If you could build your house on the side of a cliff. . .
Would it look like this one? Click through to see OPA's 'subterranean Casa Malaparte' proposal, Casa Brutale
The famous Casa Malaparte was built in 1942 on the Italian island of Capri, a stolid, uncompromising addition perched atop some particularly rugged headland.
But now an eye-popping alternative is envisioned by Open Platform for Architecture, a young studio formed by Greek architects Laertis Antonios Ando Vassiliou and Pantelis Kampouropoulos.
They propose Casa Brutale, which would be embedded in some similarly craggy promontory, rather than built on top. As such, they describe their vision as "the inverted reference to Casa Malaparte, encased and protected by the tender earth, a geometrical translation of the landscape".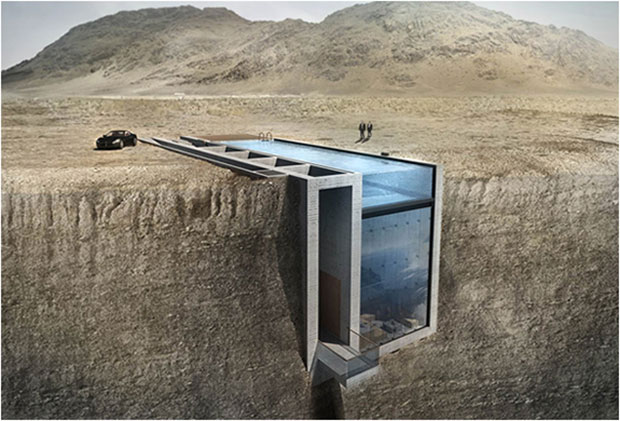 The duo, who were both raised on Rhodes, have earmarked a plot on a cliff overlooking the Aegean Sea. They have selected simple materials – wood, glass and concrete, poured into three thick slabs, from which the house derives its name.
The centrepiece is the pool, whose reinforced glass floor doubles as the building's roof, lets a pleasingly tinted light, and cools the rooms. Glass is also intended for the vast façade.
"Casa Brutale penetrates the landscape," say the architects, who are based in the Dutch city of Haarlem and on the Greek island of Rhodes. "With only one façade on the cliff side and no volume extruding from the ground level." That penetration and positioning mean there would be minimal impact for the viewer.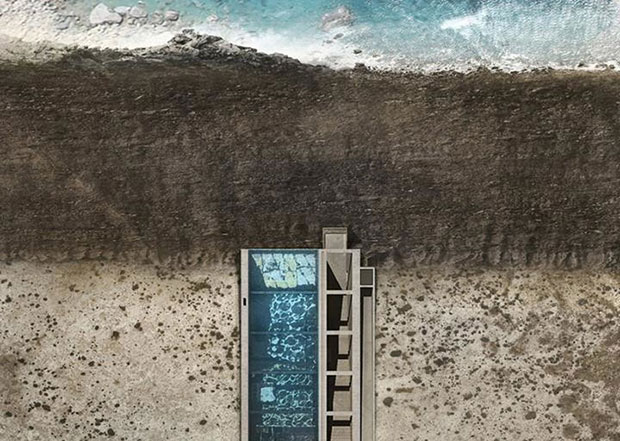 There are 50 steps leading beneath concrete beams towards the sea and the building's entrance. Vassiliou, who formerly worked at UNStudio in Amsterdam, and Kampouropoulos clearly love their concrete (as we do) as much of the furniture is also made of the material.
As you might recall, the original design for Casa Malaparte was by the noted architect Adalberto Libera. However, his plan was ditched and the owner built it to his own design. Let's hope if Casa Brutale finds a client, it doesn't befall the same fate.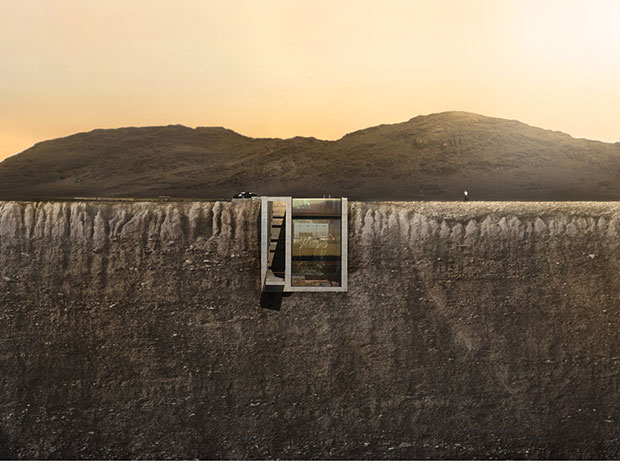 Want more innovative architectural ideas that inspire you? We have a number of great new publications coming in the fall - including the wonderful Jutaku: Japanese Houses which we'll be telling you about over the next few weeks. For now though, take a look at our current list in the store.