Phaidon's eye on the architecture world
Our international architecture round up takes in Brazil, Spain, UAE, UK, the US, China, Italy, Dubai and Peru
A new city for Brazil Some say it may not have the charisma of a Renzo Piano or Jean Nouvel, but international firm Broadway Malyan gets the big jobs with lots of responsibility. It's now creating a masterplan for Convida Suape, a new conurbation for 100,000 people, which is intended as a sort of massive suburb to the city of Cabo de Santo Agostinho in North Eastern Brazil. With its green buildings, river corridors and habitat-restoration programme, the 47-hectare site is an exercise in sustainable architecture.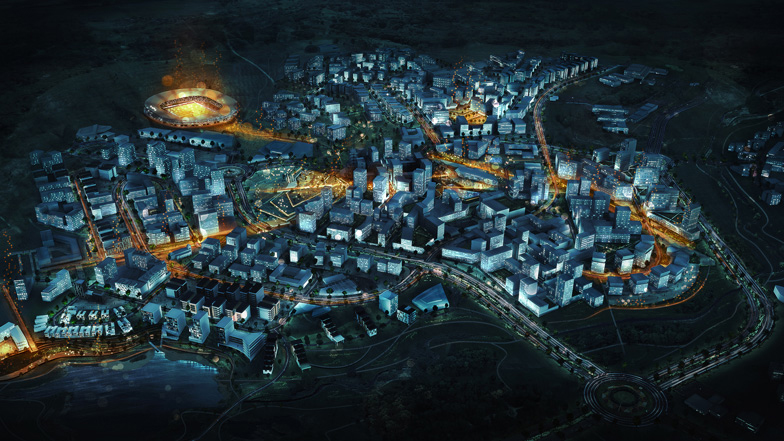 Calatrava under attack The darling of Spain's architecture scene Santiago Calatrava finds himself accused of "bleeding cash-strapped Valencia dry". The row is over his cultural centre in Valencia, the City of the Arts and Science. According to a website set up by the leftwing Esquerra Unida party, the Zurich-based architect has charged €100m (£81m) to the Valencia government. Calatrava has yet to comment.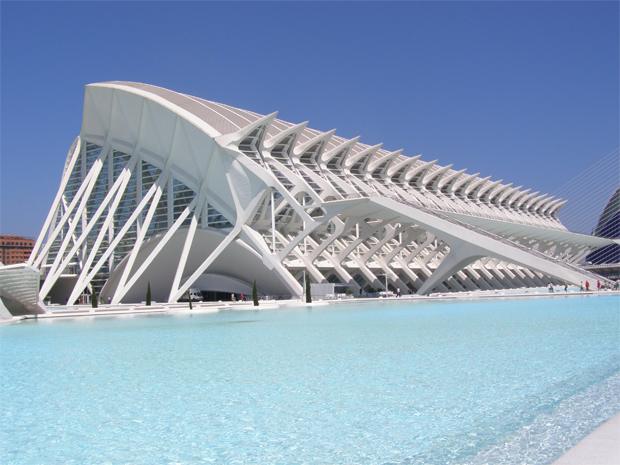 DIY design that pays While established architects continue to take a bashing from the global down-turn, one young thing has found herself a quirky revenue stream. Michelle de la Vega isn't even a qualified architect, she's an artist. But she's selling the plans of her DIY 250sq ft garage conversion in Washington online. Called Mini House, it has a loft-style bedroom and an 82sq ft bathroom extension.
A guys' campus with curves Come September, male students at United Arab Emirates University in Al Ain, Abu Dhabi, will be hanging out at a new campus. The curved mosaic-like scheme, by Cox Architecture and Woods Bagot – who are also the masterplanners - is designed to take up to 17,000 students. But it was ladies first at this 'fully gender-segrated' campus – the girls' section was ready last year.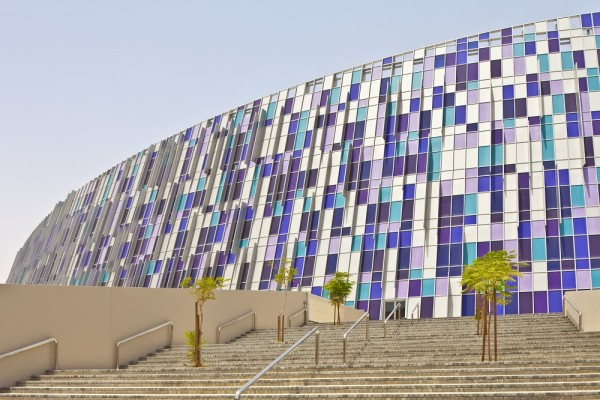 Looking backwards to go forwards Los Angeles' architecture community packs a hefty intellectual punch. It will be mulling over what it calls 'the scrappy 1980s, the experimental 1990s, and the booming 2000s' at the Los Angeles Forum for Architecture and Urban Design retrospective. Unfinished Business - 25 Years of Discourse in Los Angeles runs from 13 July to 26 August at LA's WUHO Gallery.
London gets playful This year's London Festival of Architecture – June 23 to July 8 – is letting its hair down and this year's theme is "The Playful City". The organisers are promising some urban revelry in the form of its first Velonotte – a narrated nocturnal bike tour with input from local architects David Adjaye and Richard Rogers. Meanwhile John Robertson Architects will be making model buildings out of sponge cake, and the London Bridge area will be turned into a 'domestic playground' (no, us neither) by Bureau Spectacular.
Chinese architect builds sky condo in Peru LYCS Architecture is a Chinese architecture practice based in Hangzhou, but seemingly there weren't enough outlandish design briefs in China so they've exported their talents to Lima, with a proposal for a 'sky condo', (main picture) where each two-storey apartment is set at an alternate 45-degree angle. The idea is that all residents would have views of both the nearby park in one direction and the sea in the other. LYCS is calling it the Writhing Tower, a name which might not stick if it gets built.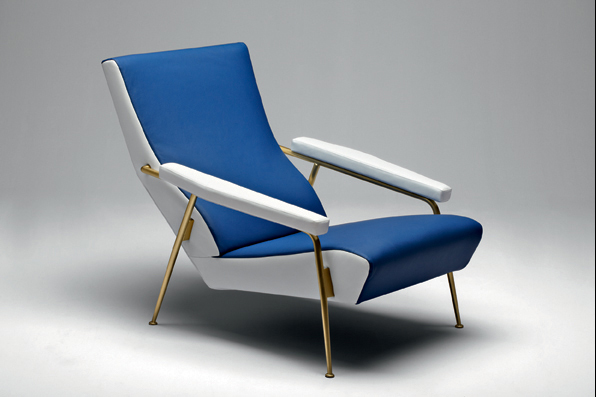 Italian classics come round again High-end Italian furniture manufacturer Molteni&C has a tradition of commissioning high end designers and architects. The company also seems to be good at spotting a trend - hence its reissuing of a handful of pieces by 20th century maestro Giò Ponti. The armchair (£4120.20), coffee table (£1910.99) and sideboard were originally designed in Ponti's heyday from the mid-1930s to late-1950s. You can buy the Gio Ponti Collection here.
Books and coffee – our favourite cocktail Manhattan is hardly short of bookshops that offer coffee or coffee shops peddling books. So the designers at Nemaworkshop took the concept one architectural step further for the newly-opened coffee shop D'Espresso. The floor, walls and ceiling are covered in tiles printed with sepia-toned photos of bookshelves. Not all the walls, as that would be gimmicky. One is decked out in a brown hardwood herringbone pattern – like a floor, in fact. The effect is disorientating but it's one other way for a coffee shop to create a buzz.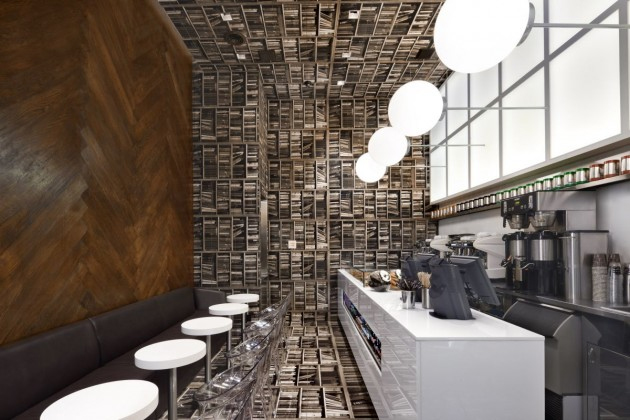 And finally... Feathers have been ruffled (yet again) as Dubai's architectural taste is openly questioned. The latest set-to was sparked by the Lord Mayor of Sydney slamming an Australian development for being 'a clumsy Dubai-style' hotel. The comment has sparked a raft of reaction, both for and against Dubai's aesthetic. Writer Oliver Ephgrave concludes with the least controversial point of the day: "One thing is for certain: Dubai's architecture is certainly not boring."