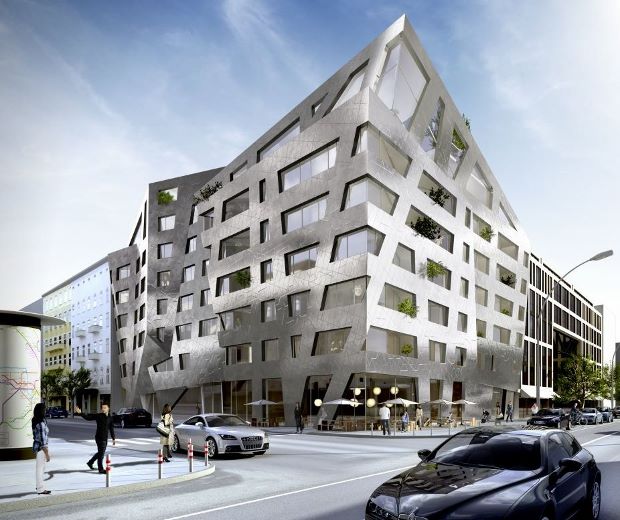 Daniel Libeskind's air-purifying apartment block
The architect's new Berlin building will help boost local air quality thanks to its innovative cladding
With all those beautiful, old and (until very recently) very reasonably priced apartment buildings in Berlin, locals are already spoilt for choice when it comes to accommodation. But Daniel Libeskind's latest scheme will inject a bit of contemporary fun into the scene, and aid the environment at the same time.
His eight-storey building, Chausseestrasse 43, is destined for a corner plot on Chausseestrasse, a pleasant street in the Mitte district of Berlin. "This cathedral for modern living occupies a piece of land where the Wulffersche iron factory once operated before being expropriated from its Jewish owners during World War II," says Libeskind, an American architect of Polish-Jewish descent and designer of the city's Jewish Museum.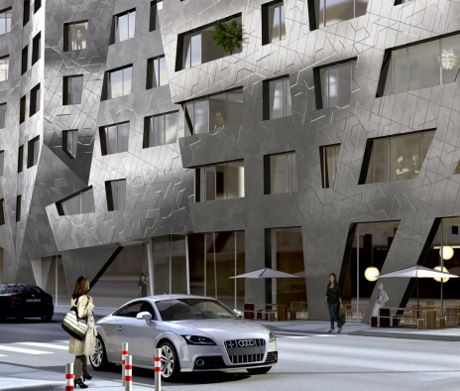 The 73 flats and a ground-floor retail space will be contained in Libeskind's characteristic, angular, metallic design. However, the façade isn't actually metal, but a special stoneware tile covered in a reflective metallic coating. These were developed in conjunction with the Italian firm, Casalgrande Padana, and not only clean themselves, but also, the manufacturers claim, clean the air; 150-square metres of these tiles "can purify air as much as a wood as big as a football pitch" they claim.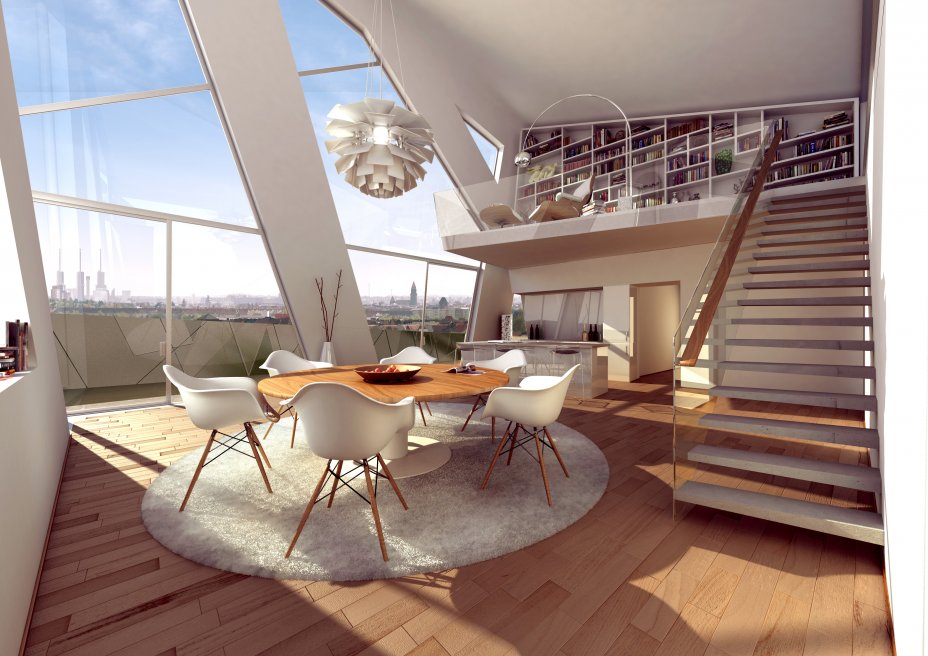 Despite this high-tech finish, the architect still relishes the simple, residential side of this brief. "Even as my studio is often called upon to design skyscrapers these days, I continue to love to build homes, the basic unit of human life," says Libeskind.
Top-floor residents will have a terrace, while those in the lower floors can enjoy a communal open-air space on the ground floor. The Penthouse, right on the site's uppermost corner, finishes in a great, glazed, prow-shaped peak. There's plenty of glazing for the floors below too. Indeed, when Libeskind's building is completed in 2015, it will stand in airy contrast to the austere and unrevealing headquarters of Germany's Federal Intelligence Service, opposite. A fitting illustration of Berlin past and Berlin present, perhaps.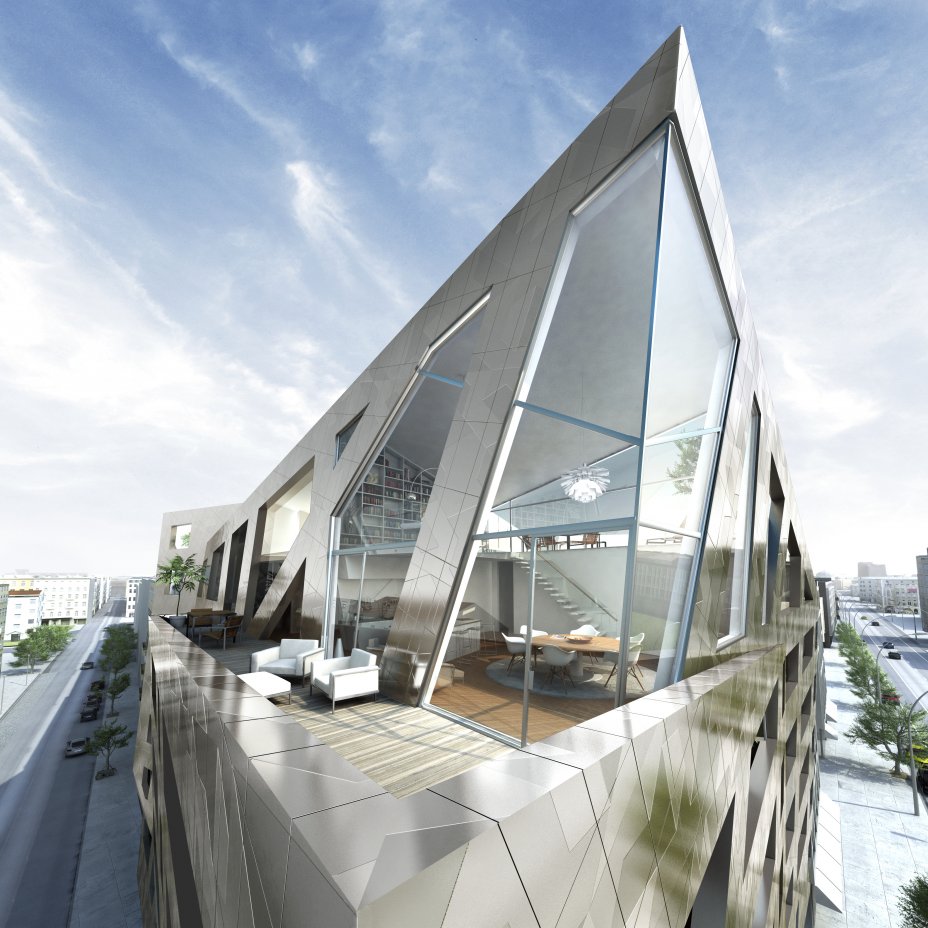 Find out more about this new building here. For greater insight into new buildings around the world, take a look at the Phaidon Architecture Travel Guide app, which features 1,500 projects from 840 practices around the world. And if you'd like to read about some green technologies that might be coming our way soon, also try The World We Made, Jonothan Porritt's beguiling mix of fact and speculative fiction set fifty years from now. Buy them both from the people who made them, here.