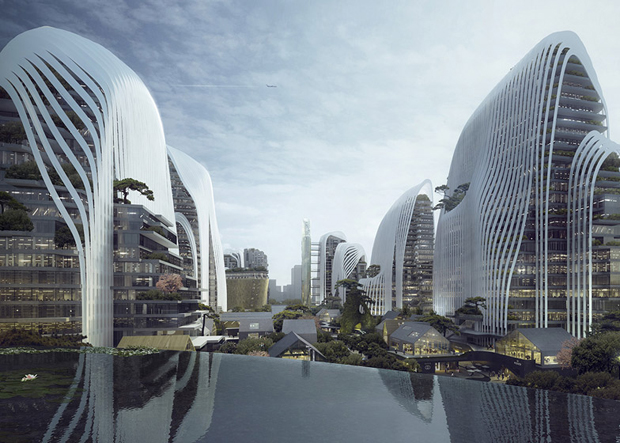 MAD Architects talk about latest project
Nanjing urban complex references mountains, water and winding pathways found in Chinese shan-shui paintings
As our keen readers know, we were recently in Venice, launching the online Atlas to a group of the world's most important architects, curators and educators.
Among them was the Chinese architecture practice MAD Architects, who are celebrating their tenth anniversary this year. Over the last decade MAD, founded by Ma Yansong, have developed a reputation for some of the most carefully thought through, challenging and often breathtaking buildings in China and beyond. They're one of our favourite practices here at Phaidon.com and this year, Ma Yansong was named one of the 100 most creative people in business by Fast Company (the only architect on the list) and named as a Young Global Leader by the World Economic Forum.
The project they unveiled in Venice is their biggest to date – a half-a-million square metre city complex in Nanjing. While we were there, we caught up with MAD principal, Dang Qun and asked her a few questions about it. She'd just got back from the Russian pavilion – her favourite at the biennale.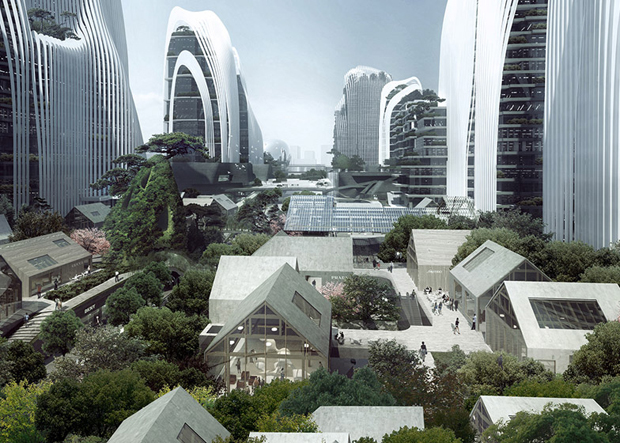 She told us that the Nanjing project references the combination of mountains, water and winding pathways found in Chinese shan-shui paintings. On the edge of the huge Nanjing site, mountain-like towers are characterised by vertical sun shading and glass screens that apper to flow like waterfalls. These features provide interior spaces with light and wind to form a subtle, calming ambience.
Meanwhile water features such as ponds, waterfalls, brooks, and pools will connect buildings and landscapes to integrate all of the centre's elements. The integration goes beyond form, with the water features functioning as reservoirs to collect and recycle rainwater for irrigation.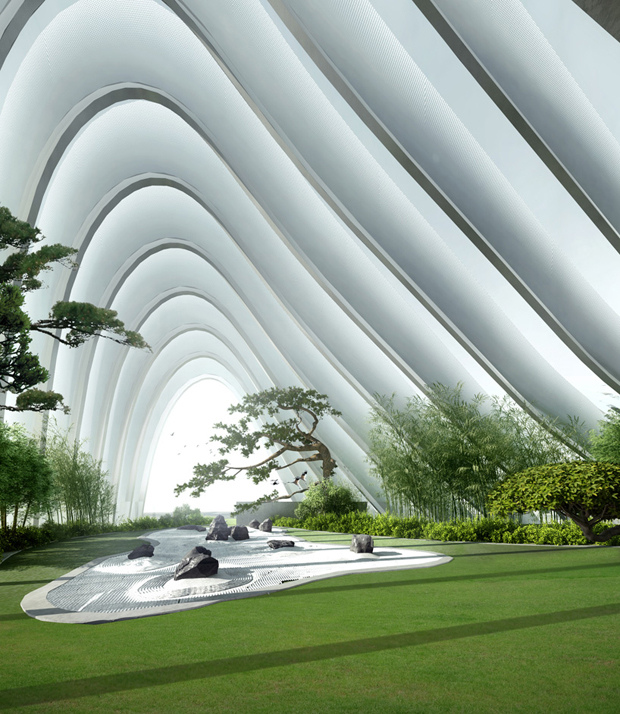 "It's the largest project in our office right now," Dang told us, "a very complex, dense urban city project. We started this one about a-year-and-a-half back and now it's already under construction."
Dang described working in China right now as both "highly complex and very high speed. We're thinking all the time - you cannot stop because the projects go on. But how can we bring spiritual feeling to them? That is our task."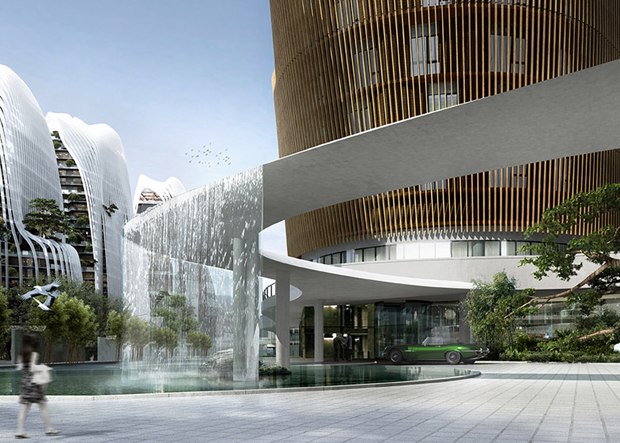 Coming up with what she called "an emotional yet iconic Chinese architectural language" was a fundamental element of the group's practice and one that seemed to chime with Rem Koolhaas's own well-receieved, and on the whole, well executed, Fundamentals theme at this year's Biennale.
"The theme of fundamental, for us is the fundamental physical elements," Dang said, "our emotional feelings towards nature, towards understanding or representing the emotion of the people of China in our work."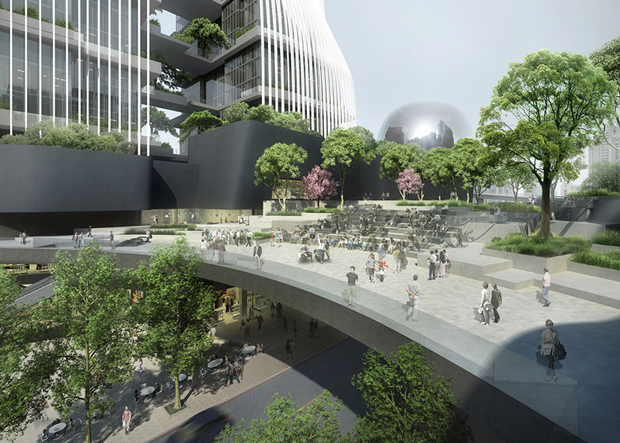 "In our designs every single tree matters. It's the emotional feeling towards these natural elements beyond the physical elements themselves that is important to us - trees, bamboo, birds. This is how we express ourselves and what we're always thinking about. Are they fundamental? Are they for us the essential elements of architecture?
"Architecture is only part of it - it's not essential. The landscape becomes architecture then becomes the space. so it's very challenging to work with nature and the emotional feeling towards the elements. This year marks ten years of our firm and at the same time we are discovering who we are."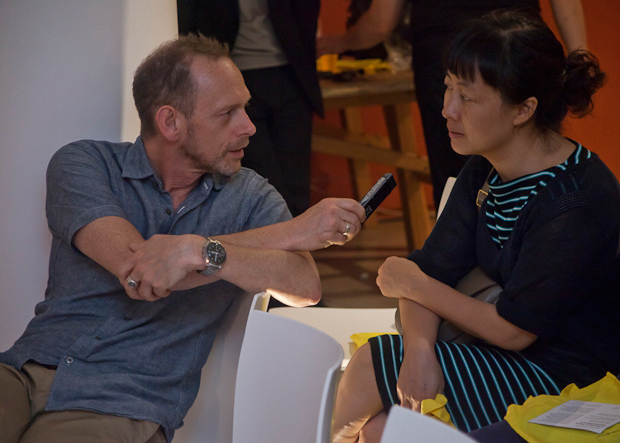 We were talking to MAD and Dang Qun before a talk we hosted at the British Pavilion as part of the launch activity around our online Phaidon Atlas. You can read a little about the party where we launched it here and learn about the online Atlas itself here, and you can take a look at MAD's practice page in the Atlas here where you'll see their most important projects documented, contextualised and explained fully.
Meanwhile, for more on contemporary building, please take a look at The Phaidon Atlas of 21st Century Architecture and the Phaidon Architecture Travel Guide App both of which contain some amazing buildings by MAD. Keep your eye on the website for more news about what MAD are up to.