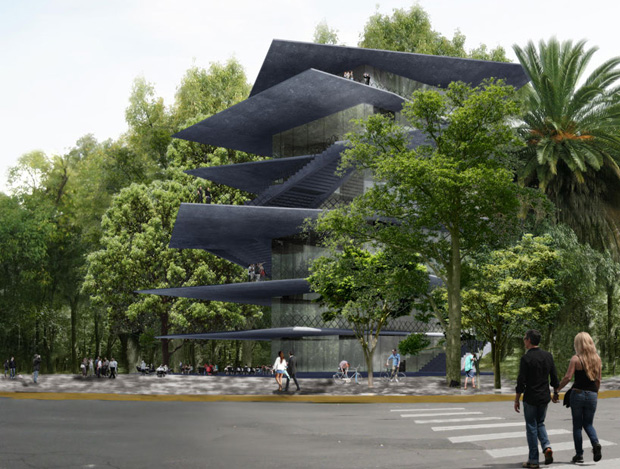 The Mexican design museum's concrete jungle home
Zeller & Moye's new home for Mexico City's Archivo Diseño y Arquitectura has terraces jutting out into the trees
How apt that an industrial design museum is getting a new concrete home. The Archivo Diseño y Arquitectura in Mexico City boasts 1,500 artifacts dating from the beginning of the 20th century to the present day. The archive - which receives visitors by appointment only - was set up by Mexican architect Fernando Romero and his wife two years ago.
However, work will start later this year on a new six-storey building in the centre of the capital to house the permanent and temporary collections, and to host a mix of culture and design happenings.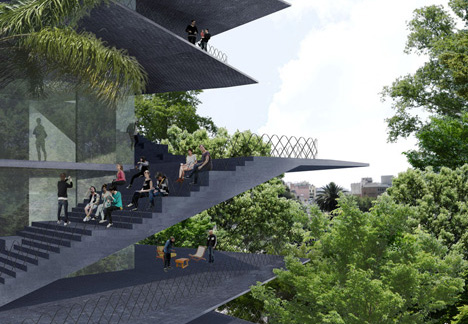 Not that the Archive is suffering in a nondescript building at the moment: it's based in the home and studio of Mexico's best-loved architect, the late Luis Barragán. But they've run out of space.
Fernando has commissioned up-and-coming locals Zeller & Moye to create a jaw-dropping structure whose floor plates extend beyond the vertical pillars and are stacked at odd angles.
"The building is designed as a rough exoskeleton open to the surrounding jungle vegetation," say Zeller & Moye, who are based in Berlin as well as Mexico City. Their floor plates double as semi-open terraces, and which can be reached via long open staircases.
"The purist structure is completed with glass facades away from the edge of the slabs to provide shade and privacy," add the architects, claiming that the result is "a truly transparent and vibrant building that emanates into the town around it".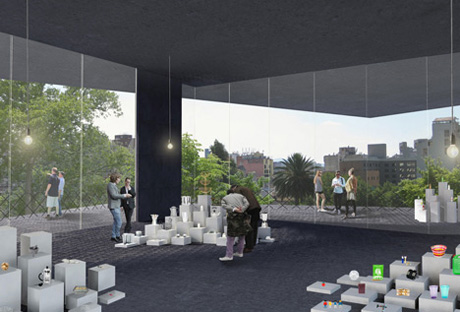 It's an audacious scheme, but then Romero was no doubt taught to think outside the box during his five years at Rem Koolhaas's OMA.
Romero's own firm, FR-EE (which stands for Fernando Romero Enterprise) has built some out-there creations itself, like the curvy, sculptural Soumaya Museum in Mexico City. Which is probably what makes him such a courageous client. Or as Christoph Zeller and Ingrid Moye put it, in typical architect-speak: "Our design for Archivo represents a new building typology in Mexico City."
The Archivo Diseño y Arquitectura is due to open in 2016. For more, go here. For more innovative international architecture, consider The Phaidon Atlas of 21st Century Architecture, the Phaidon Architecture Travel Guide App, and our recently launched Online Atlas. You can sign up for a free trial for that here.