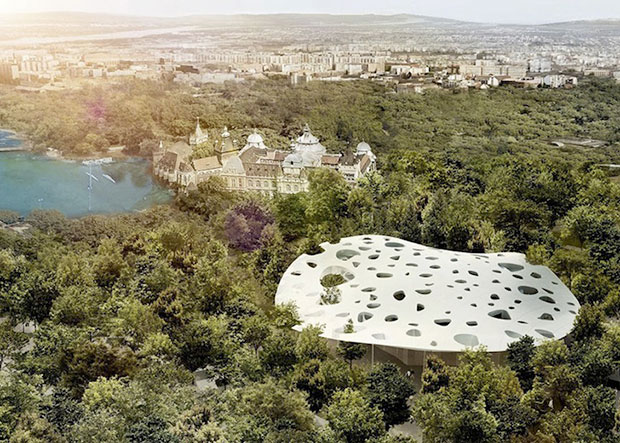 Sou Fujimoto strikes the right note again
The Japanese architect has won an anonymous competition to design the House of Hungarian Music in Budapest
Sou Fujimoto, designer of the 2013 Serpentine Pavilion in London, is one of the architects involved in a major cultural complex in Hungary. Fujimoto won an anonymous competition to design the House of Hungarian Music. With its glass wall and undulating, perforated canopy, it's to stand in Budapest's City Park, alongside a handful of other new venues.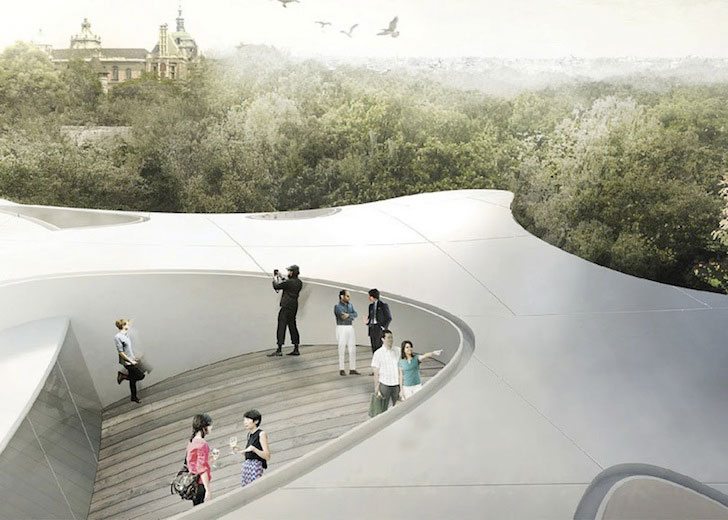 The park is the site of the Liget Budapest Projekt, which was set up by the Museum of Fine Arts and the City Park Property Development. They are also relocating two other cultural institutions – the FotoMuzeum Budapest and the Hungarian Museum of Architecture. Both these schemes are in the hands of KOZTI Architects and Engineers, a 66-year-old Budapest practice which back in 1968 worked on the historically-significant Buda Castle.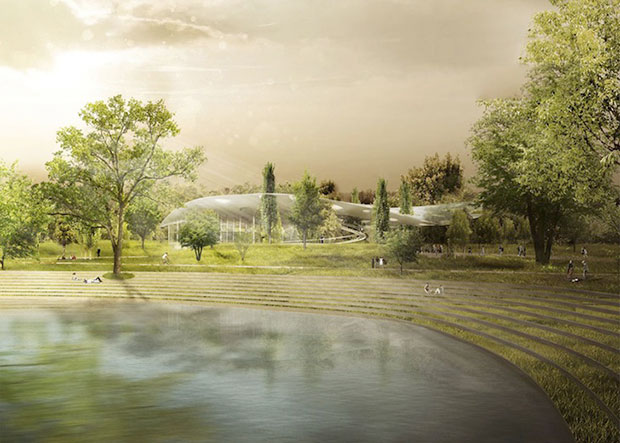 Meanwhile, Vallet de Martinis DIID Architectes from France are designing the Museum of Ethnography for the park. These new buildings will either replace existing structures or will be built on existing concrete, meaning the park will actually increase its green areas from 60 per cent to 65 per cent. While these four buildings have got the go-ahead, the New National Gallery - Ludwig Museum is still up for grabs. The jury did not find any suitable entries, so there's a fresh competition, with results expected in August.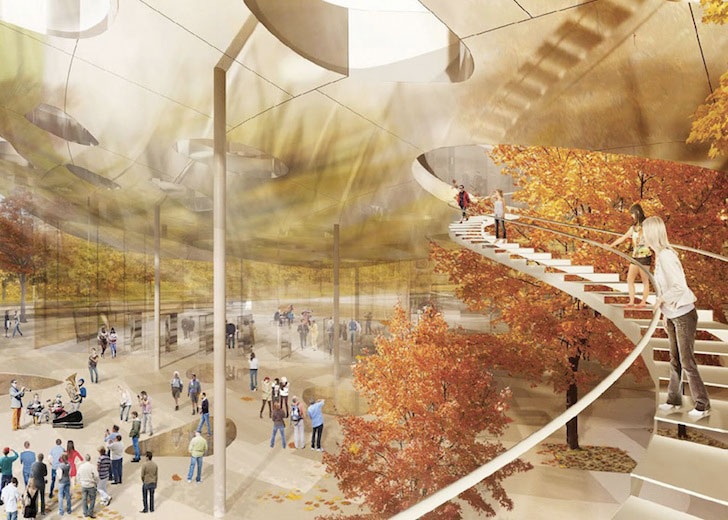 The winning architects will have to get their skates on though, as the complex is scheduled for completion in 2018. Liget Budapest Projekt has high hopes for these structures: "the new buildings demonstrating individual and powerful architectural ideas will bring into being a unique institutional network of public collections that will not only enhance the international image of Budapest and Hungarian culture, but will also provide exciting and open community spaces for the inhabitants of Budapest as well as for domestic and foreign visitors." You can check out Sou Fujimoto's Practice Page in the Atlas and sign up for a free trial here.