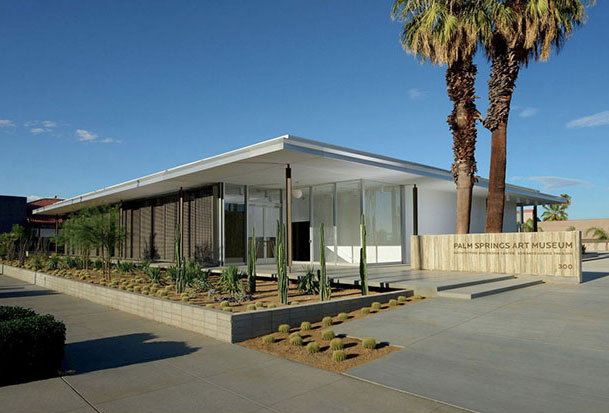 Desert Modern Style celebrated in Palm Springs
New Architecture and Design Center housed in Marmol Radziner-restored E. Stewart Williams building
The Palm Springs area of California has the world's biggest concentration of mid-century modern buildings per capita. That statistic is being honoured with an Architecture and Design Centre. Fittingly, the wing, which is an addition to the Palm Springs Art Museum, is housed in a 1960s modernist building. It was designed by E Stewart Williams, a champion of what was known as the Desert Modern style, and the wing's opening exhibition is dedicated to his output.
The Desert Modern style which advocated clean lines along with kidney-shaped swimming pools and Jetson-style homes, was made popular by Richard Neutra and Albert Frey, as well as Williams.
Originally a bank building, the glass and steel structure has been lovingly converted by Marmol Radziner, the Los Angeles practice which has made a name for itself by reviving such modernist haunts as Palm Springs' Kaufmann House and the Ship of the Desert residence.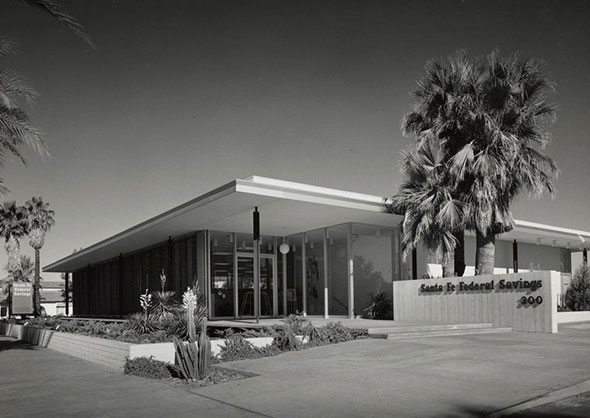 The pavilion's renovation was informed by Williams' original drawings, and black-and-white photographs of the building taken by Julius Shulman, whose shots of mid-century modern buildings like the Stahl House were published around the globe.
Internally, the LA architects ditched the office dividers, and lifted the carpeting to reveal the original terrazzo flooring. Even without the new wing, the 75-year-old art museum would be a draw in itself. It too is housed in a Williams building, which the founders commissioned in the 1970s, and which he extended two decades later.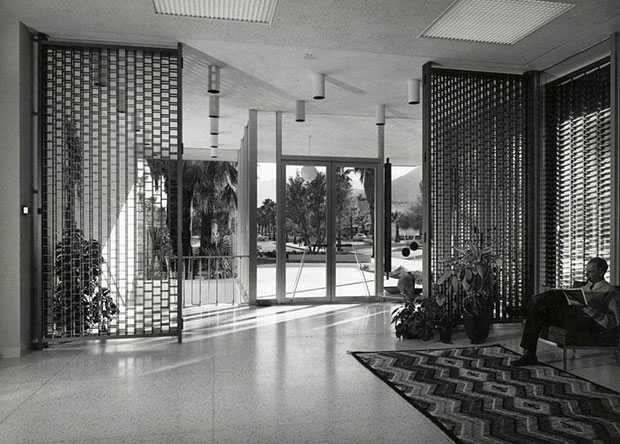 In its 28 galleries and two sculpture gardens, featured artists include Marc Chagall, Pablo Picasso, Andy Warhol, Roy Lichtenstein, Donald Judd, Louise Bourgeois, Alexander Calder, Henry Moore and Antony Gormley. But rather than buying its collection, the museum relies on art "loaned or donated by the area's affluent residents".
You can check out Marmol Radziner & Associates' practice page in our online Atlas here where you'll find their Glencoe Residence, in Venice, Los Angeles. Sign up for an Atlas trial here.