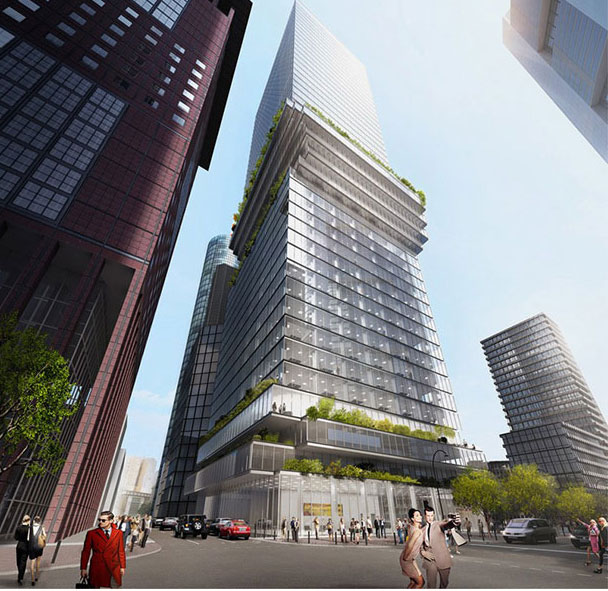 Is this the first architecture CGI to feature a selfie?
BIG's Metzler Tower in Frankfurt is a graceful addition to the city's skyline - but what's going on at ground level?
Frankfurt's downtown financial district is to be enhanced by a genuinely graceful skyscraper in glass and aluminium by Danish superstars Bjarke Engels Group. BIG's winning design for the Metzler Tower comprises a 185m-high rectilinear building with shifting floorplates, illustrative of its mixed-use credentials.
At the base and half way up, a few storeys are misaligned, reminiscent of the stacking block game Jenga - not the first time we've seen this. These shifts show the cut-off points of various functions. "By gently shifting the floorplates of the simple elegant volume, the tower incorporates all the elements of a real city: spaces for living and working, inside as well as outside," explained founding partner Bjarke Ingels.
So offices fill the lower and upper levels, apartments will be in the middle, benefitting for the spacious terraces created by the misalignments, and public uses will occupy the base. "The shift at the hip will be a sign that new life has infiltrated the cluster of corporate headquarters in downtown Frankfurt," he adds.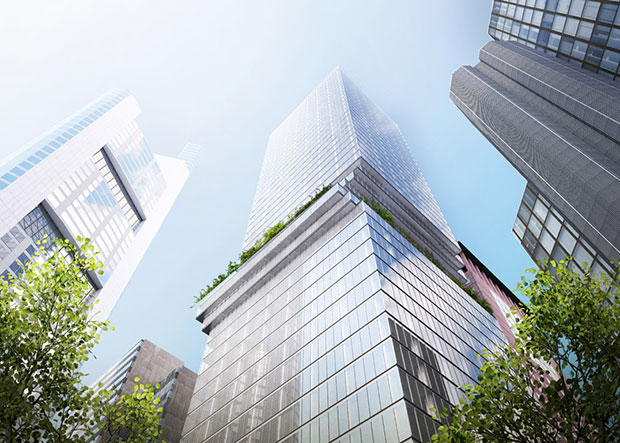 On a slightly more left field tangent it's also the first ever architectural CGI image we've ever received that features a selfie taking couple in it! Typical of BIG's ability to surprise and enchant.
The building, being developed by New York-based investor and developer Tishman Speyer, will go up on the site of the old HQ of the private bank, Metzler Bank, which has held that spot for the last two centuries. The bank building is now being demolished and BIG's sculptural creation should be completed in 2018.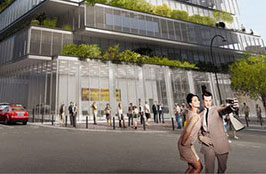 BIG is audaciously busy right now. The firm, whose offices are in Copenhagen and New York, has two significant skyscrapers going up in Canada, including the Telus Sky Tower in Calgary. It is also working on the whopping 'vertical village' of 2 World Trade Center in New City, a commission originally in the hands of Foster & Partners.
More great architecture (sans selfies) can be found in the page of our wonderful architecture titles. Check them out here.