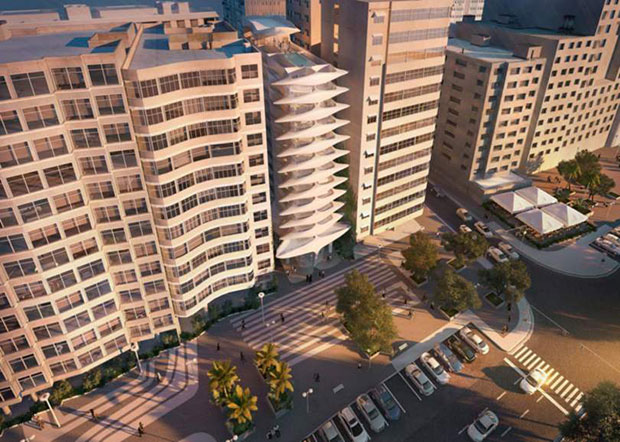 Zaha Hadid makes a splash on Copacabana Beach
Architect's Casa Atlântica sees her squeezing spine like apartment building into Burle Marx Promenade
Zaha Hadid Architects have unveiled their first project in Brazil: a condominium tower overlooking Copacabana Beach. Although Casa Atlântica is a relatively slim building, its zoomorphic design will help it to stand out among its more conventional neighbours on Avenida Atlântica. The architects have created a spine-like structure, with each of the 11 storeys representing a lateral vertebra.
The tower will house 30 luxury apartments as well as a rooftop swimming pool, cinema and spa. With its generous balconies, the building will actually allow passers-by a view around the edges and beyond it to blue sky – something of a novelty along this stretch, where buildings are typically cheek by jowl. Casa Atlântica is the brainchild of local entrepreneur Omar Peres, who says "I left her absolutely free to create."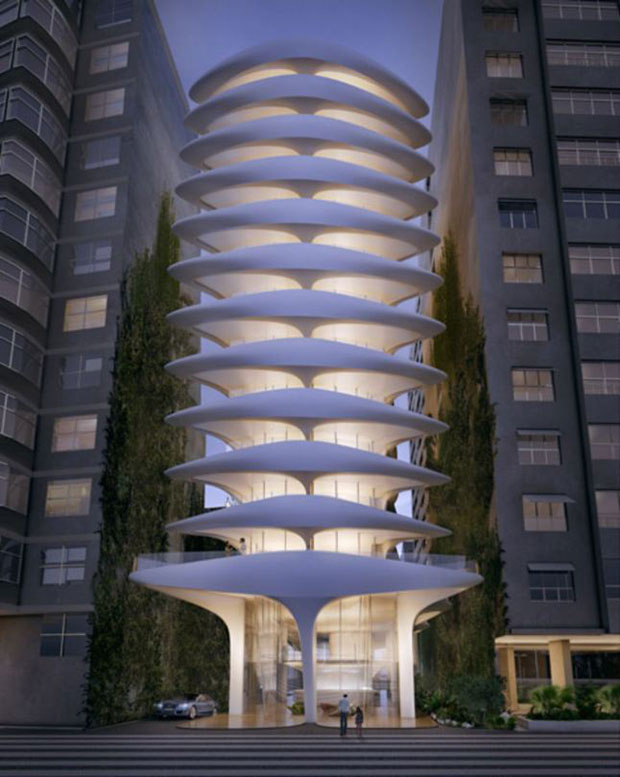 According to ZHA: "Casa Atlântica's design continues the liberating formal composition and spatial flow inherent within Brazil's rich Modernist tradition and engages with the unique tempo and vitality of Copacabana's urban beach culture, as well as the fluidity of its renowned Burle Marx promenade."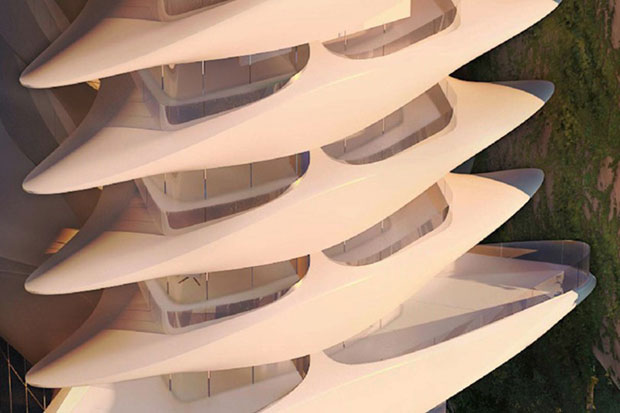 Lanscape designer Marx refurbished the 4km stretch of sea front between 1968 and 1970 – adding to the wave pattern made by the black and white artisanal Portuguese tiles with occasional coconut palm trees and shrubs. Building work on Hadid's condo tower is expected to begin in March. Check out Zaha Hadid's practice page in the Phaidon Atlas, the essential online resource for architects. You can sign up for a free trial here.