UNStudio creates big wheel with own social network
Nippon Moon, Dutch architecture practice's giant observation wheel in Japan, also features double decks
Retail designers have long been pushing the customer journey. Rather than shops just thinking about giving people something pleasing to buy, savvy retailers try to give consumers something to think about before they've even left home, and long after they've walked out of the shop. Dutch architect UNStudio is employing similar tactics with its Ferris wheel concept in Japan, or Giant Observation Wheel (GOW), as these huge, landmark city rides are now called. Their GOW Nippon Moon will not only feature an enormous wheel with 32 capsules – half of which are double deckers – but it will also have quite a few interactive design elements too.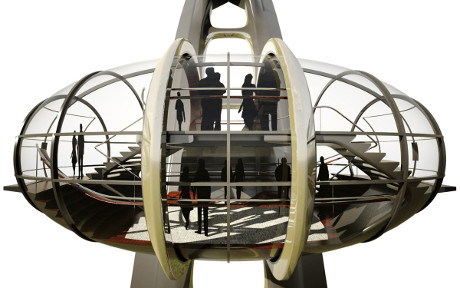 The aim, they say, is to "extend the design far beyond both the moment you physically become part of the wheel and long after you disembark". UNStudio even coined the term 'Discover, Ride and Return' to describe the virtual world in which visitors become "part of the social network which revolves around the GOW".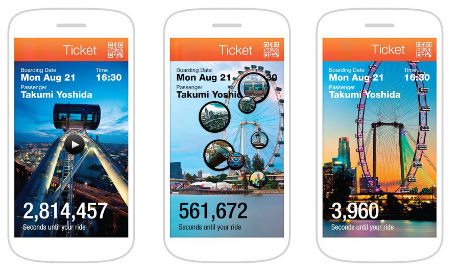 The customer experience starts with the downloading of a ticketing app that lets you choose your capsule. This is important, as each is themed. Prior to actually entering one's pod, there's a Hall of Fame visitor centre, bedecked with digital photos taken by previous users. "The visitor follows a circular ramp, along which retail, food and beverage and exhibition pockets are anchored," say the architects.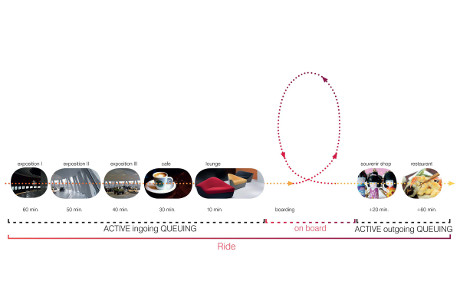 The app also allows passengers to communicate with riders in other capsules, and to enjoy a digitally altered view through the pods' windows. The exact location of this ride is still under wraps, so there's no way of telling if the real view will benefit from such an enhancement.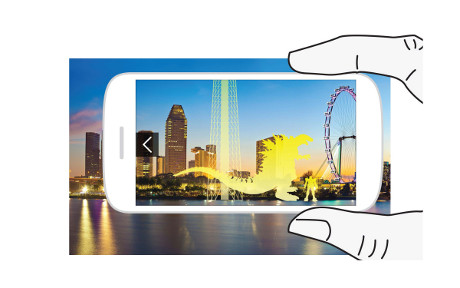 Still, it all sounds pretty whizzy; we can't help wondering what George Washington Gale Ferris Jr., the designer of the original Ferris wheel 120 years ago in Chicago would make of it. We hope he would enjoy the ride. To find out more, go here. For a greater understanding of such ambitious building projects, do take a look at our Atlas of 21st Century World Architecture and if you're off somewhere nice in the coming weeks download our Phaidon Architecture Travel Guide App before you do.