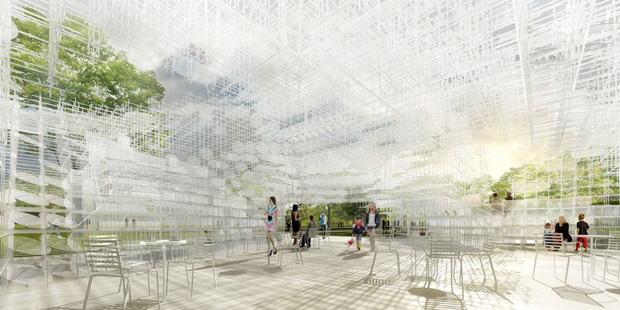 2013 Serpentine Pavilion commission goes to Phaidon favourite Sou Fujimoto
The 41-year-old Japanese architect and Phaidon contributor is the youngest ever to be commissioned
In recent years, most architecture fans will have been familiar with the work of The Serpentine pavilion's architect, even before that summer's structure was unveiled.
Herzog & de Meuron and Ai Weiwei (2012), Frank Gehry (2008), and not least the late Oscar Niemeyer (2003), had all produced prominent works in a number of continents before they got the Serpentine Pavilion commission. Indeed, even if the Serpentine's summer visitors haden't had the privilege of visiting Gehry's Guggenheim or Ai Weiwei's Beijing National Stadium, they would have at least been familiar with the look and feel of these buildings, prior to the pavilion's foundation.
41-year-old Sou Fujimoto's work however, is not so prominent - not so prominent that is unless you're a keen reader of Phaidon book. The Tokyo-based architect's work features in the Phaidon Atlas of 21st Century World Architecture, and he was selected as one of the 10 best up and coming architecture practices by Erwin Viray, Professor at Department of Architecture at the National University of Singapore, for the second volume in Phaidon's 10 x 10 contemporary world architecture series, 10 x 10_2.
However, he has yet to pick up any of the big international gongs. Most of his work has been built in Japan, such as the Musashino Art Museum, his library at Musashino Art University or this beguiling wooden house (below), built in the Japanese countryside.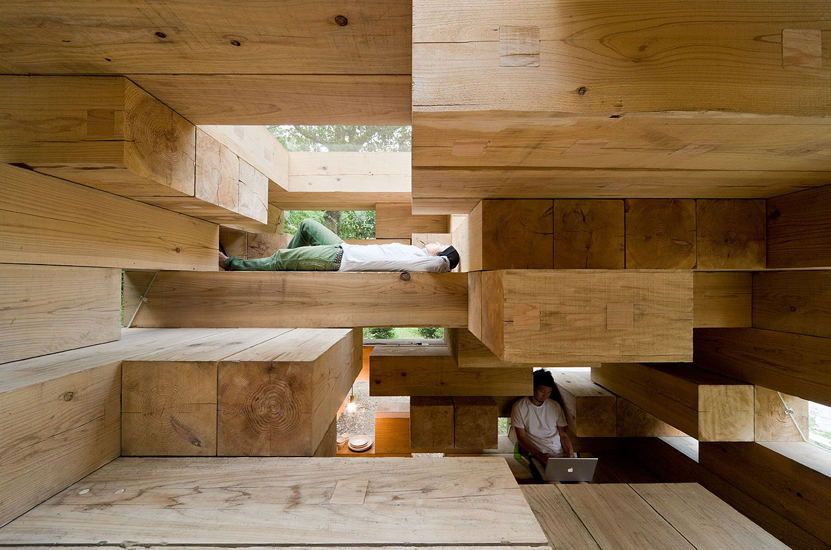 Status aside, Fujimoto's summer pavilion certainly has the look and feel of an A-list creation. This 350 square-metre, ethereal, organic-looking structure will largely be constructed from 20mm thick steel poles - about half the diameter of most scaffolding poles - and will, its creator claims, blend effortlessly into the landscape of Kensington Gardens.
There will be a café inside (naturally) and a series of stepped terraces, which all visitors can enjoy for free. Though the gallery has yet to release completion dates, the Serpentine's pavilions of summer's past have tended to open in June or July and close in October.
In a joint statement, Julia Peyton-Jones, the Serpentine's director, and Hans Ulrich Obrist, its co-director, described Fujimoto as "a visionary, who has conceived an extraordinary response to our invitation to design the Serpentine Gallery Pavilion." They add, "Sou Fujimoto has designed a structure that will enthrall everyone that encounters it throughout the summer."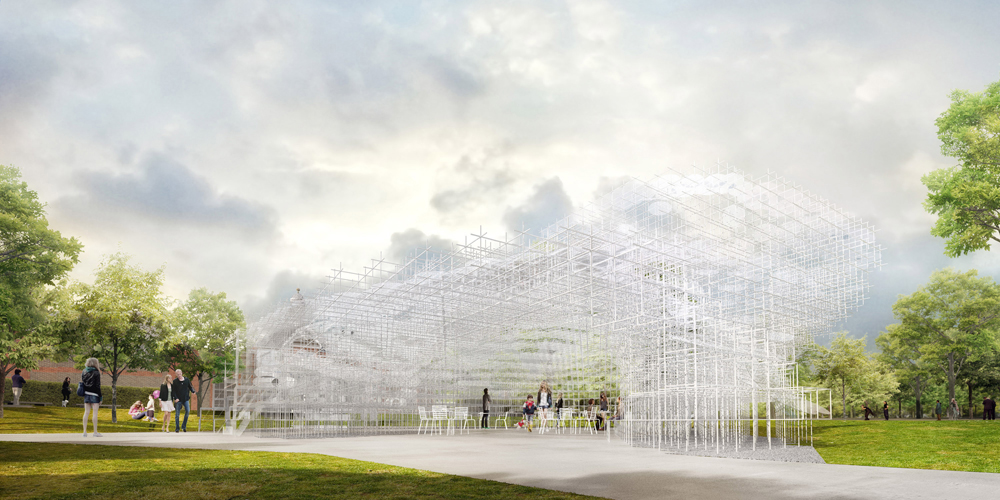 Fujimoto himself expressed his ambitions thus: "For the 2013 Pavilion I propose an architectural landscape: a transparent terrain that encourages people to interact with and explore the site in diverse ways. Within the pastoral context of Kensington Gardens, I envisage the vivid greenery of the surrounding plant life woven together with a constructed geometry."
Certainly sounds like the kind of place to enjoy a cocktail or coffee this summer. To discover more, visit The Serpentine's site, and to learn about Fujimoto's work, take a look at our picture gallery, browse 10X10_2, and consider The Phaidon Atlas of 21st Century Architecture.