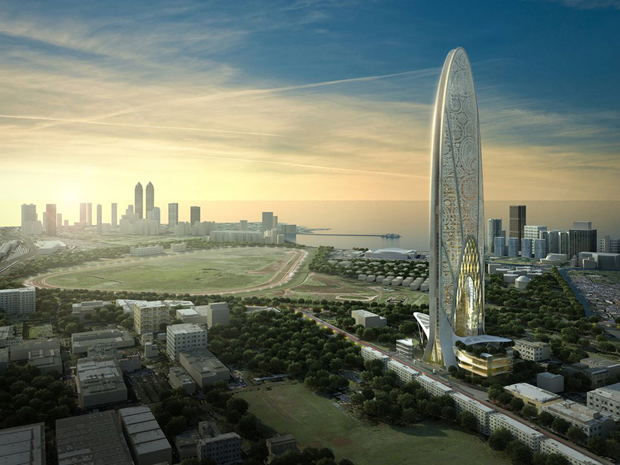 Henna tattoos inspire Mumbai mega tower
WS Atkins's stunning Namaste Tower draws design inspiration from Indian henna hand decorations
If you want a safe pair of hands to carry out a big task, you may well turn to the world-class architecture, engineering and project management firm WS Atkins. It's already proved its worth with the Bahrain World Trade Centre, Dubai's Burj Al Arab tower and Centaurus in Pakistan.
However, on the strength of its new building, Atkins's hands are both safe and beautiful. The Mumbai Namaste Tower - designed by the firm's Dubai office - is a 300-metre tall, 62 storey building, due for completion in 2015. It is designed to house a mixed-use concoction of hotel space (courtesy of W Hotels), offices, shops and a rooftop restaurant. And its energy reduction features include a renewable energy system, which will heat the building's water.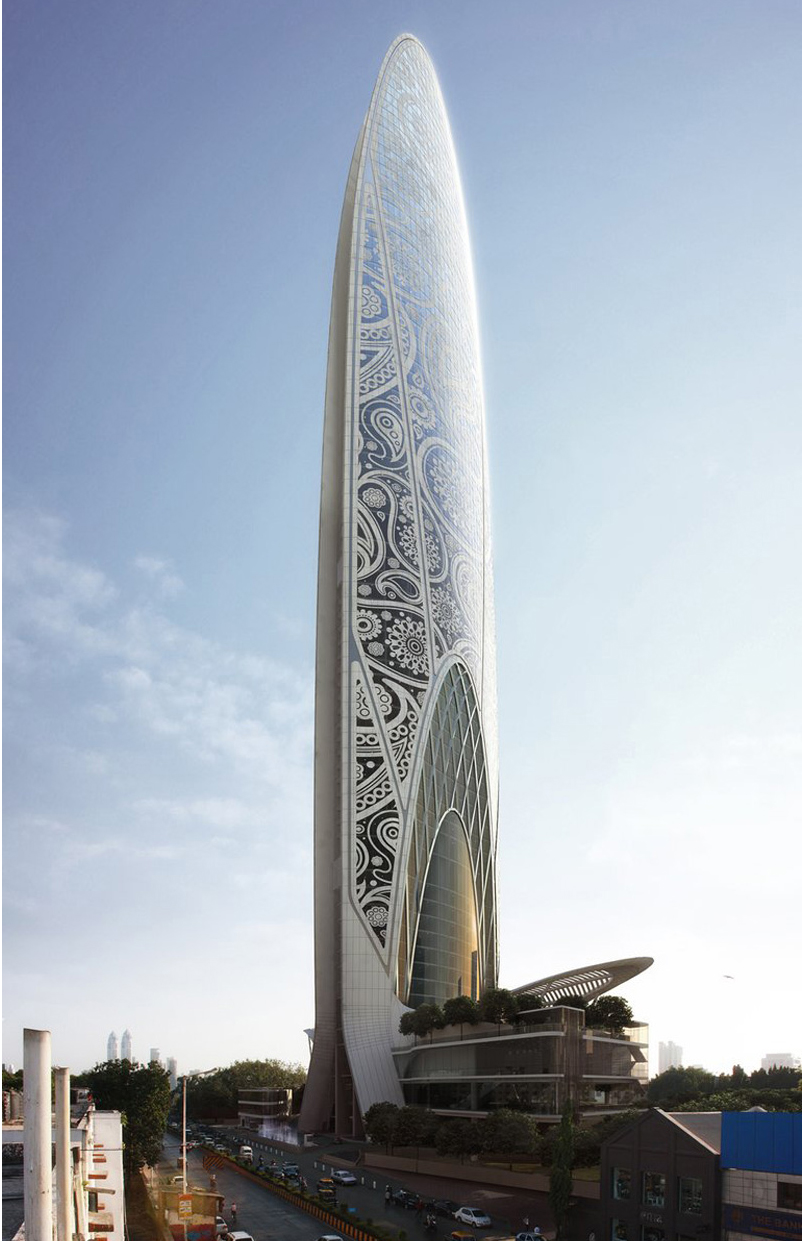 However, it is the aesthetic that we're especially taken with. The tower comprises two interlocking wings that are folded together like clasped hands in the style of the 'namaste' greeting gesture. This palms-together hand positioning, often accompanied by a bow, is a common physical salutation and valediction throughout the Indian subcontinent. Meanwhile, the façade carries a pattern inspired by local henna hand decorations. These designs, picked out in the building's glazing, are often worn at marriage celebrations, and the designers hope this will encourage well-heeled citizens to book the building's function rooms for high-profile weddings.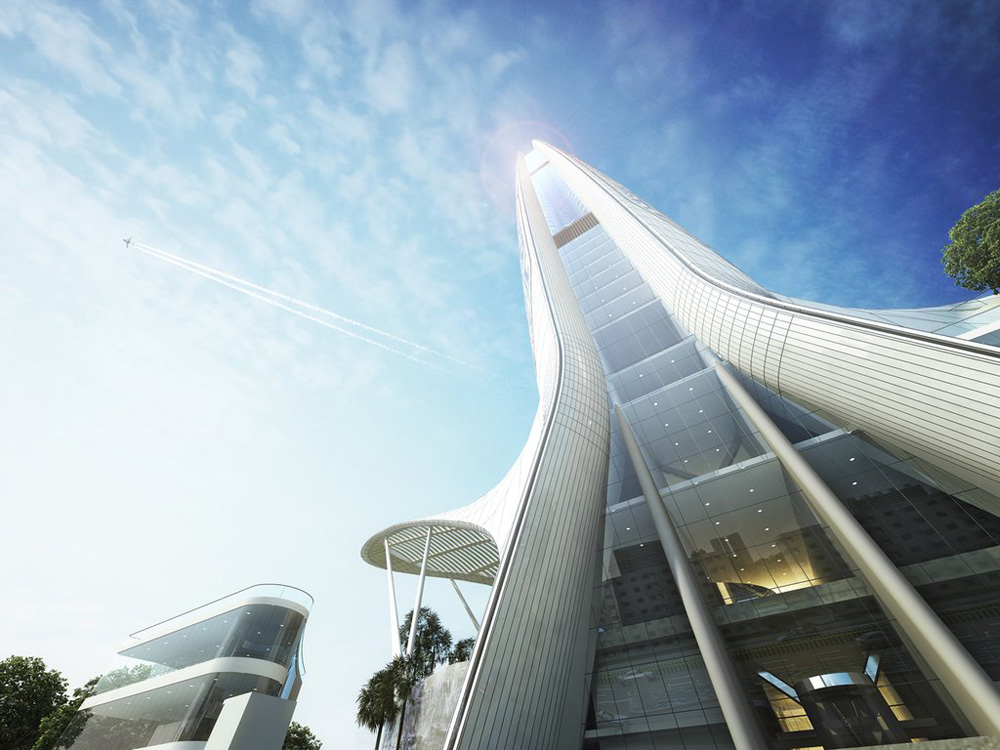 Guests will certainly have little trouble finding the place. The Namaste Tower should dwarf its neighbours, affording those lucky hotel guests and office staff views of the Indian Ocean and Mumbai Peninsula. However more skyscrapers are going up nearby, these views are only guaranteed for so long. For more on innovative contemporary architecture, do take a look at The Phaidon Atlas of 21st Century World Architecture, which features over 1,000 outstanding works of architecture built since 2000.