BIG sweetens the Bahamas with honeycomb homes
Bjarke Ingels' design features plunge pools on every balcony of this residence on New Providence Island
Eight storeys may seem positively low-rise in many parts of the world, but in the Bahamas it's as high as they go. However, it won't be its height that will make this new apartment block on New Providence Island stand out.
Proposed by those prolific Danes at BIG as a centrepiece for a new resort in the town of Albany, the building's draw will be its façade design and the water features therein. For each ocean-facing apartment has a plunge pool formed from the honeycomb shape of the balcony. Actually, the shape is more of a flattened than perky hexagon, and that's what allows the designers to turn the angled base into a shallow pool.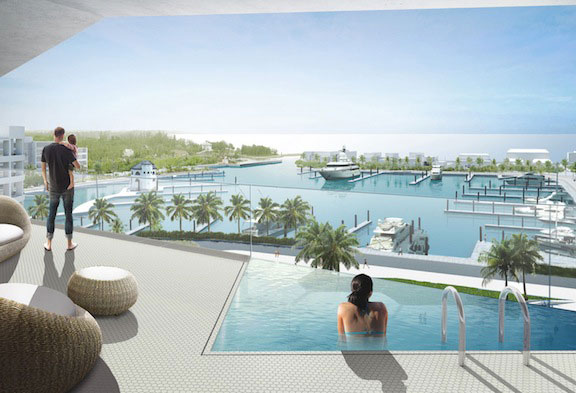 BIG's founder Bjarke Ingels explains the structural benefits of his design: "A honeycomb facade functionally supports the pools making them sink into the terrace floor and provides spectacular sight lines while maintaining privacy for each residence."
What's more, there's a link with Mother Nature here too, he claims. "Drawing inspiration from its coastal setting, the hexagonal design evokes the natural geometries you find in certain coral formations or honeycombs."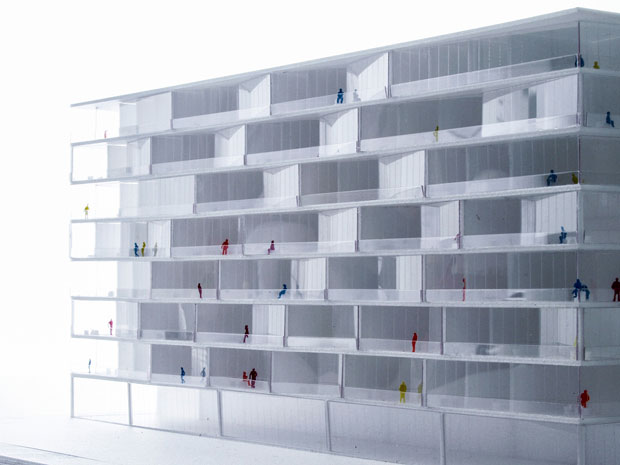 Meanwhile, the Honeycomb's terraces go back far enough to accommodate a seating area and a so-called summer kitchen. The hexagonal theme is extended to the paving, street furniture and landscaping in the plaza at the foot of the building.
"The centre of the square is formed by a shallow pond, which is fed by fountains scattered around the plaza, and a network of small creeks between the hexagonal pavers," say the architects. And in typical BIG fashion, Albany Marina Residences has aspirations to be "a landmark in the resort, and a beacon from the ocean".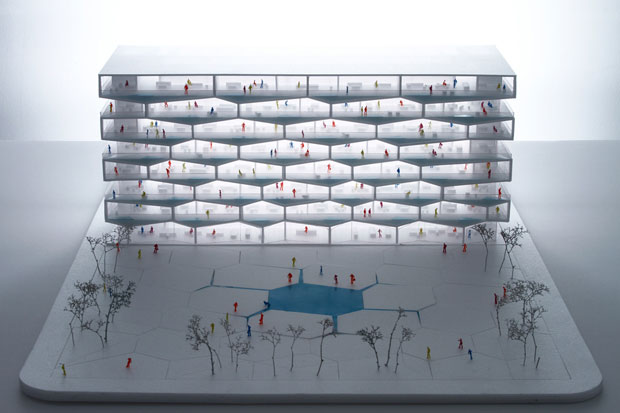 For further insight into architectural developments across the world and to get a better architectrual understanding of where you live or where you're headed download our Phaidon Architecture Travel Guide App. And if you're an architect read about and sign up for a free trial of our exciting new online project The Atlas.