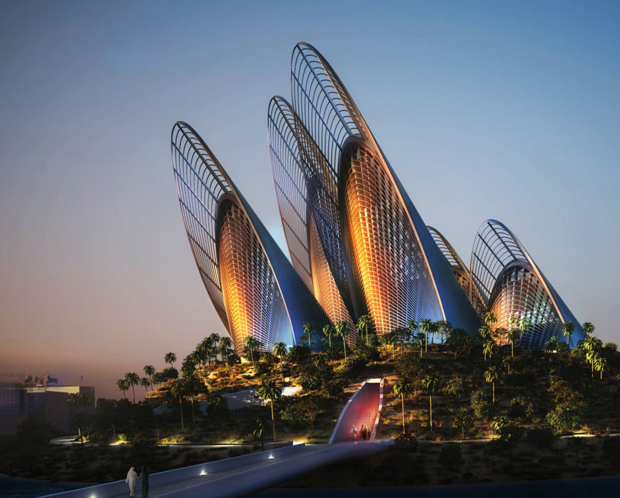 Saadiyat: 21st century architectural mecca?
The newly developed Abu Dhabi island is set to house architecture by Pritzker Prize winners Frank Gehry, Sir Norman Foster, Jean Nouvel, Zaha Hadid and Tadao Ando
Lord Foster praises "the sympathetic cultural environment"; Jean Nouvel believes the place is "on the brink of a golden age"; Frank Gehry says the clement weather makes it the ideal spot for public spaces.
Where is this architectural oasis? Abu Dhabi of course, or more specifically, Saadiyat Island, a 27-sq-km island in the Persian Gulf, five minutes drive from downtown Abu Dhabi, that will, within the next five years, house five new buildings designed by five Pritzker prize winners.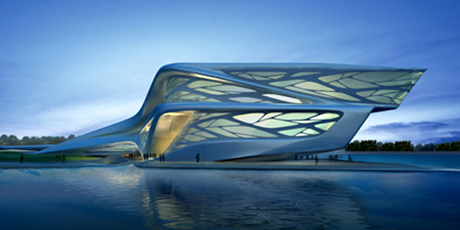 Sheikh Khalifa Bin Zayed Al Nahyan, the Crown Prince of Abu Dhabi, said back in 2007 that "the aim of Saadiyat Island must be to create a cultural asset for the world," and, in spite of the intervening financial crisis, the prince's commands appear to be on track
Gehry, Nouvel and Foster, who - alongside fellow Pritzker Prize winners Zaha Hadid (architect behind the island's Performing Art Centre) and Tadao Ando (designer of the Maritime Museum) - have designed Saadiyat's facilities, spoke at the Abu Dhabi Art Fair 2012 last week, at a talk entitled Birthing Skylines, sharing their thoughts on the project and building design in general.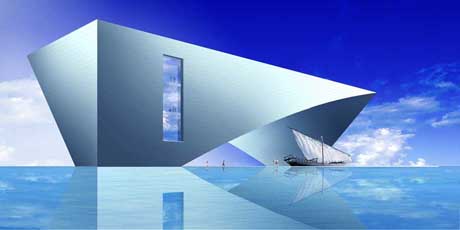 Foster, who designed the Zayed National Museum (due for completion in 2016), praised the local art fair for using the very same UAE Pavilion that he designed for the nation's pitch at the 2010 Shanghai Expo, having shipped it back to the Gulf and reinstalled it on Saadiyat; "I guess that's the ultimate sustainable building" he told The National newspaper.
Nouvel, designer of the Louvre Abu Dhabi (to be finished in 2015) said, via a translator, "I'm very proud to participate in the materialisation of this golden age," adding that "this pushes us to go higher and beyond and further because we are doing something that the whole world is looking at."

Gehry, meanwhile, discussed his designs for the Guggenheim Abu Dhabi, on track for completion in 2017. "The whole idea is to have public spaces around the museum that are habitable," he said. "When I first came here, I saw people sat outside in cafés and it seemed friendlier and more human, so creating public spaces that are 15 degrees cooler than the outside seemed relevant."
Saadiyat is making claim to being the first place to house architecture designed by five individual Pritzker Prize winners, a claim other big cities may dispute. Nevertheless, Nouvel's "golden age" argument feels hard to counter. Start saving the air miles now, architecture fans. You can find out more about the development here, read the National's piece here, and swot up on Gehry et al with our Atlas of 21st Century Architecture.