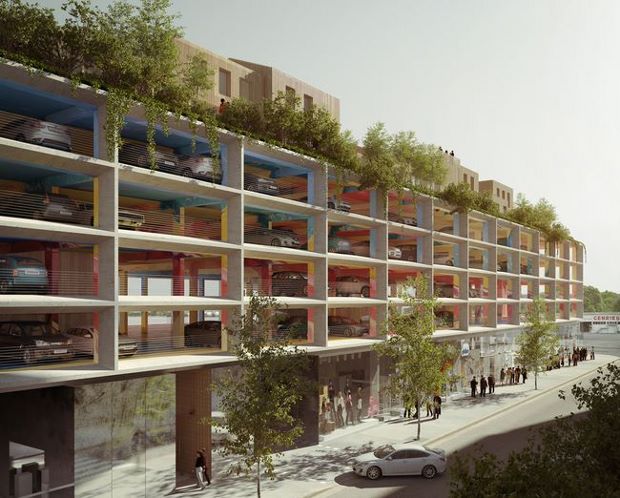 Architects plan a car park with a courtyard on top
UK practice Brisac Gonzalez have designed a multi-storey car park for Bordeaux with apartments on the roof
While some residential developments in London and elsewhere are ditching car parking in favour of cycle spaces, one proposal in Bordeaux has made parking an altogether greener option.
Architects Cecile Brisac and Edgar Gonzalez, founders of Brisac Gonzalez in London, have designed a housing complex on the roof of a multi-storey car park. The idea is for 450 cars to be housed in four levels of car-parking, with a block of 19 apartments crowning the building's top, in a contemporary take on the local courtyard blocks common across the city. This would be no brutalist number, like the infamous Trinity car park in Gateshead. Instead, the ceilings and columns would be brightly coloured, and the lack of exterior walls would mean the place is well lit.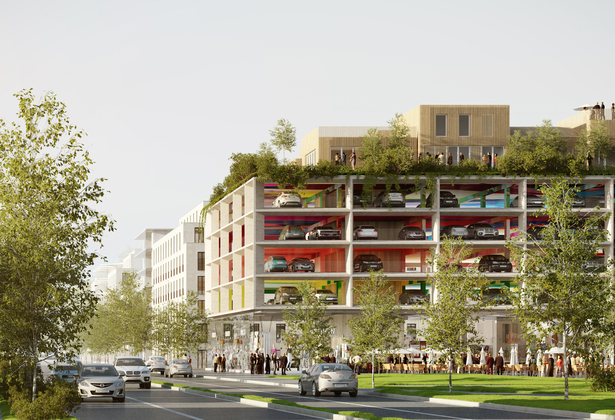 On the roof, Brisac Gonzalez envisages gardens around the edge with abundant foliage and also in the elongated courtyard formed by the apartments. Presumably there's some soundproofing in there too, though we can't make it out from these renderings. On street level, there would be 1400m2 of retail units.
The scheme, near the banks of the River Garonne, has been commissioned by developers Vince/Adim. It forms part of a major initiative called EuroAtlantique, inspired by the planned fast rail link with Paris for 2020. EuroAtlantique hopes to transform the area into an international business centre – hence the need for more housing, shopping and, of course, parking.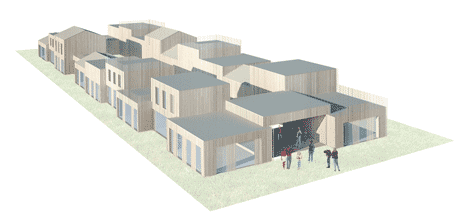 One can but muse that perhaps Brisac Gonzalez's model makes good business sense, with the construction of the accommodation being supported by the profits from drivers and shoppers. Would you live above a carpark?
For more on this go here, For more innovative international architecture, consider The Phaidon Atlas of 21st Century Architecture, the Phaidon Architecture Travel Guide App, and our recently launched Online Atlas. You can sign up for a free trial for that here.