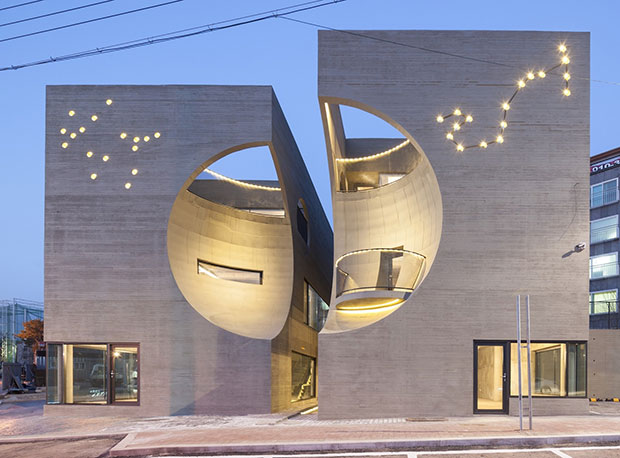 Moon Hoon's display of brotherly love
Korean architecture practice creates a brace of lunar landscape-inspired properties for two brothers
Architecture just took one giant leap for mankind (kind of) with the completion of a brace of lunar-inspired properties in South Korea. The buildings, called Two Moon, were designed for brothers Park Jaehong and Park Junhong in the town of Goyang, near the capital Seoul.
The appropriately named Korean architect Moon Hoon used reinforced concrete to form the two volumes, with a large concave indentation scooped out of each. These crescents are positioned on adjacent corners of the mixed-used buildings.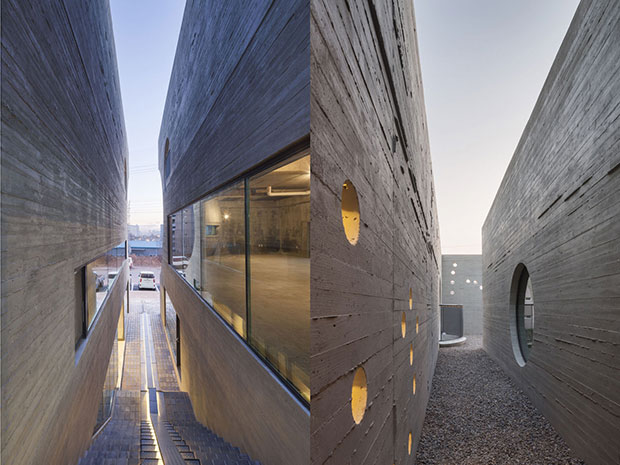 But as the architect, who is based in Seoul's high-end Gangnam-Gu, explains, the fun of the building continues on the inside. "The irregularities provided by contacts with the sphere are carried into the building, creating a space with some bulges."
The rough concrete finish adds to a moon-like landscape, as do the circular windows and lunar motifs etched onto the exterior. "Welcome back to ornaments and symbols, moon and stars!" says Moon-Hoon.
Actually, the ornamentation is somewhat discrete for this particular practice. Moon Hoon's previous structures have included Go.mir Guest House, in Jeju-do, which looks like a (slightly under the weather) dragon. His initial 'playful' designs for a Seoul house meanwhile, featured rocket launchers - appealing to the curmudgeon in us and undeniably handy for closing protracted discussions around the size of next door's hedge.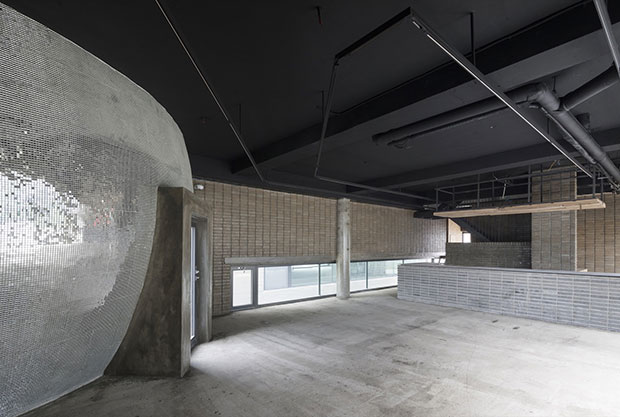 Because the new build is mixed use, inside you'll find an art gallery and a café, as well as floors that can be rented out as workplaces or event venues. Cleverly, there is no staircase within either property. Instead, a flight of stairs runs up the crevice between the two.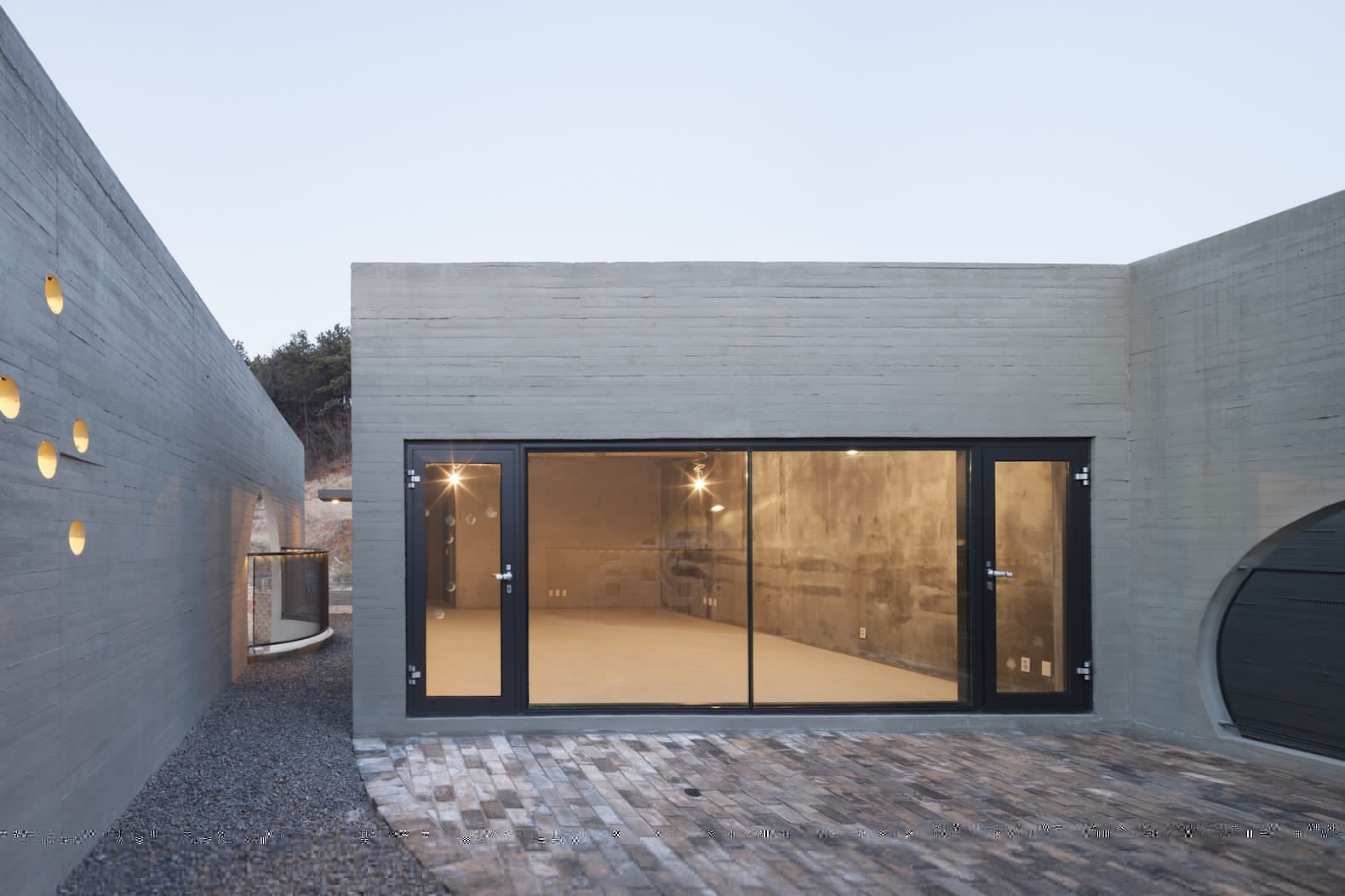 This most recent building's name was inspired, apparently, by the 1988 film, Two Moon Junction. As any film buffs knows was followed by Return to Two Moon Junction, so maybe Moon Hoon will someday create an architectural sequel. Any sisters in the family? Check out Phaidon's online Atlas and our brilliant architecture books for some more in depth analysis of important, innovative and exciting architecture around the world.