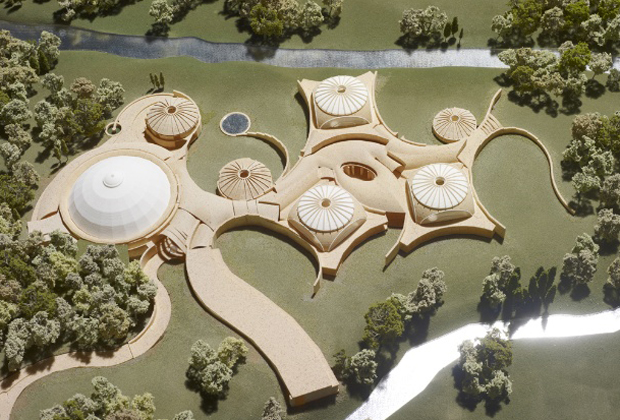 Norman Foster redesigns Fidel Castro's ballet school
Foster and ballet superstar Carlos Acosta work together on buildings abandoned after 1962 Cuban Missile Crisis
Norman Foster has been selected to design a new arts complex on the outskirts of Havana for the Cuban ballet star Carlos Acosta. Foster+Partners will convert the abandoned School of Ballet, originally set up as one of four national arts schools by Fidel Castro, but never completed. Foster plans to redevelop the original domed-roof building, designed in 1961 by the Italian architect Vittorio Garatti. "Carlos is a great dancer who is inspiring the regeneration of an iconic ruin of early modernism outside Havana," Foster says.
Garatti graduated in architecture in 1957 from the Politecnico di Milano, where Ernesto Nathan Rogers (cousin of Richard Rogers, Foster's onetime partner,) was a major influence. In the context of the educational policy promoted immediately after the Cuban revolution, the intention was to create a cultural centre open to the developing countries of three continents, just 90 miles away from the symbol of American imperialism.
"We took care to invade as little as possible the golf," Garatti recalled. "We located several schools on the outskirts of the park, closer to the upper-middle class houses arranged along that sort of ring that surrounds the golf course and that were designed as a accommodation for the students. At the centre of the park existed the building of the club, with a large restaurant and a swimming pool."
Sadly, the construction of the complex was interrupted after the missile crisis of 1962, after which the US naval blockade necessitated different economic and productive priorities. The utopian ideology behind the School of Arts fell out of fashion as the Soviet building style acquired dominance in the island. The complex was abandoned and eventually fell into ruin.