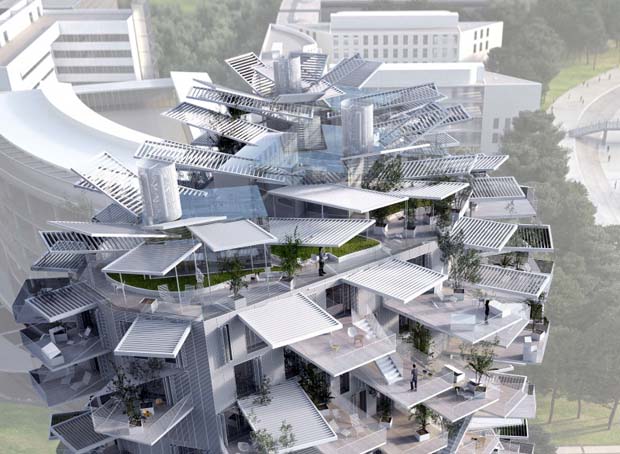 Sou Fujimoto's tree-inspired apartment building
The Japanese architect's Arbre Blanc brings outdoor high rise living to a rejuvenated Montpelier
The citizens of Montpellier in the south of France are no strangers to impressive architecture. Jean Nouvel helped design their new town hall, Danish firm BIG is overseeing a museum, three government departments are housed in a Zaha Hadid building, and there's a hotel management college by Massimiliano and Doriano Fuksas.
Now the Japanese architect Sou Fujimoto has won a closed competition with his stunning tower design, called Arbre Blanc, or White Tree. The tower features balconies sprouting like leaves from a curved core. The 17-storey structure adheres to the Japanese architect's belief that buildings should reflect nature, or as the practice puts it: "arching like a pair of wings Arbre Blanc was intentioned as a natural form that was carved out or sculpted over time by water or wind."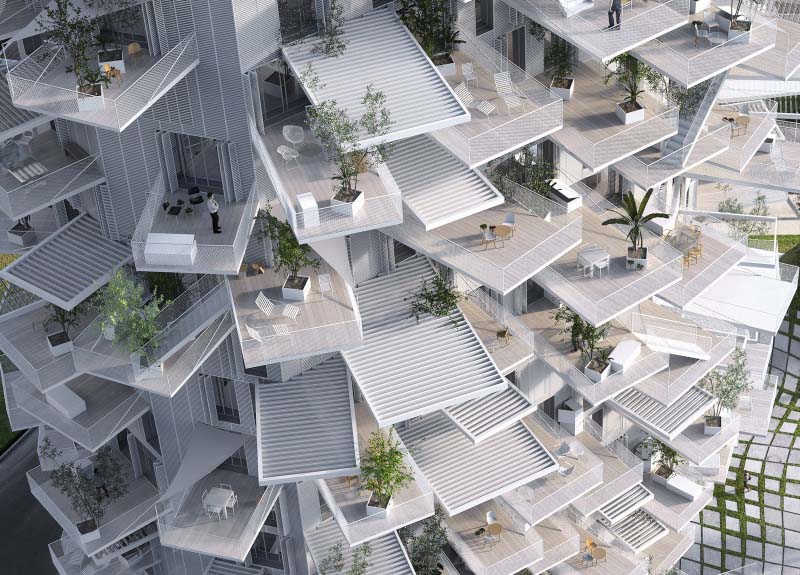 The balconies are about half the size of each apartment's internal floor space and as the architects say, they were "heavily inspired by Montpellier's tradition of outdoor living". As well as housing 120 apartments the Arbre Blanc will also contain a rooftop bar, an art gallery, offices and shops. The location is pretty good too, at the crossroads of a number of thoroughfares, including the Lez river and the motorway.
Arbre Blanc is a collaboration between Fujimoto and two less-established French firms, Manal Rachdi Oxo Architectes and Nicolas Laisné Associés. The three practices describe this project as an encounter between Japan and the Mediterranean, as well as an exchange between two generations of practitioners.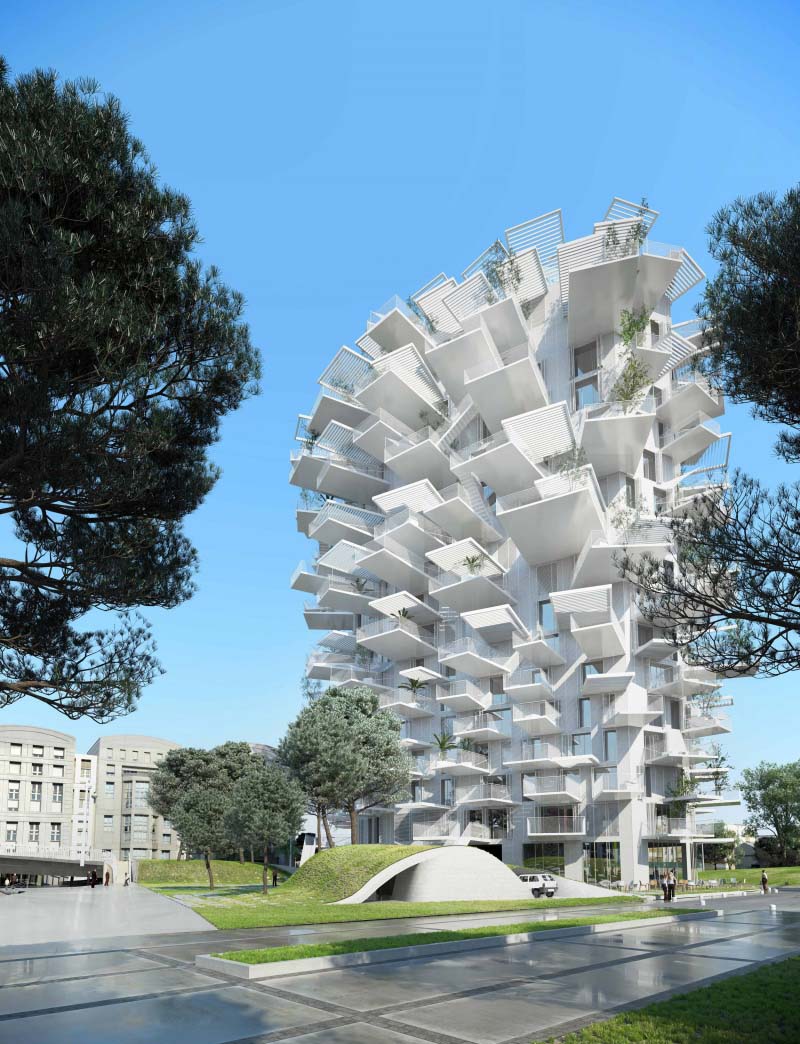 Arbre Blanc is part of an initiative for the newly developed Port Marianne district of Montpellier. They are being dubbed the 21st-century follies - the original follies were a series of equally impressive buildings constructed around the city by deep-pocketed merchants in the 18th century.
Fujimoto's building is the second in this new series, following in the footsteps of the Jardins de la Lironde tower by British architect Farshid Moussavi, which should start construction later this year.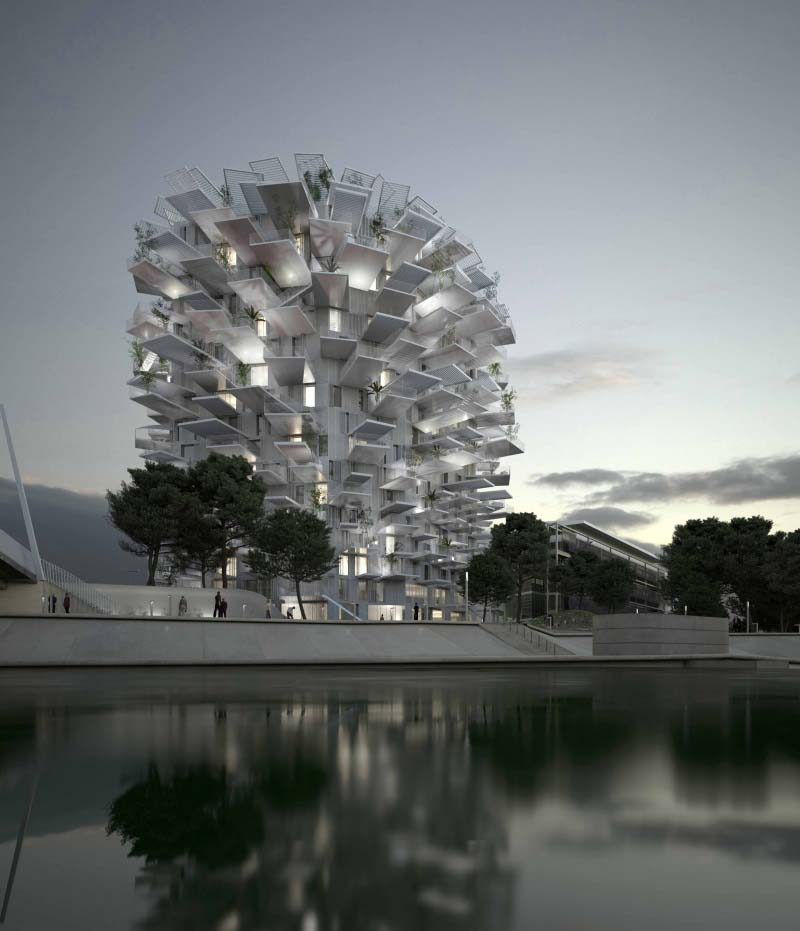 "By creating a series of imposing and boldly modern new buildings, the city of Montpellier hopes to take advantage of disused public spaces," says the city council. "The 12 Folies will help give the city a new identity." Let's hope so; the Arbre Blanc will start on site in the summer of 2015, with completion slated for 2017.
For more on contemporary building, please take a look at The Phaidon Atlas of 21st Century Architecture, the Phaidon Architecture Travel Guide App, and our recently launched online Atlas. You can sign up for a free trial for that here.