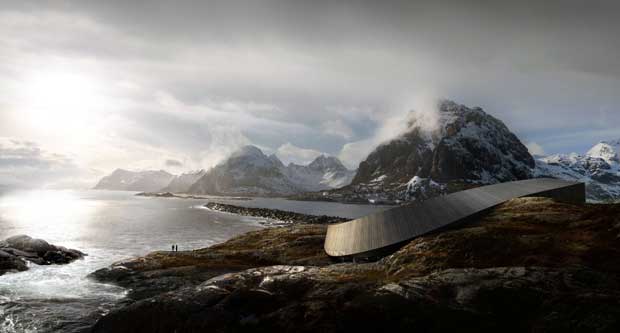 Snøhetta unveils two very different designs
New projects in Mecca and on a mountainous archipelago show diversity of architecture practice
Pilgrims may soon be reaching Mecca via a smart new light railway station, designed by that prolific Norwegian practice, Snøhetta. It's a fuselage-shaped building, with an outer skin clad in ceramic tiles "with varying degrees of textures and signatures developed in cooperation with local artists" say the architects. They describe it as "the unique fusion between the ultra-modern technology of the metro system and the historical richness of Makkah".
If it gets the go-ahead, the Kingdom of Saudi Arabia will boast a plethora of Snøhetta-designed transit hubs. Their Qasr Al Hokm Downtown Metro Station in Riyadh, with its stainless steel canopy, is due to complete in 2017.
What's more, the architects' King Abdulaziz Centre for World Culture – a slick and shiny structure for the Saudi Aramco Oil Company – should be ready for visitors next year.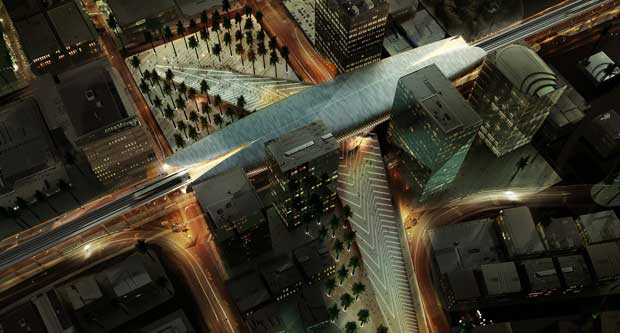 But not all their sights are set on the Middle East. Back home, Snøhetta is behind the design of a new hotel and apartments on a mountainous archipelago. Lofoten Opera Hotel – named after the island – will snake around a central courtyard.
"In a unifying gesture the site is captured in a circular movement," says the studio, "the complex layers of references to nature, culture, land qualities are translated into a band that transforms the site into a place." Building work is expected to get going later this year.
If all goes to plan, it will join a rest stop on one of Lofoten's tourist routes, which the architects completed in 2007.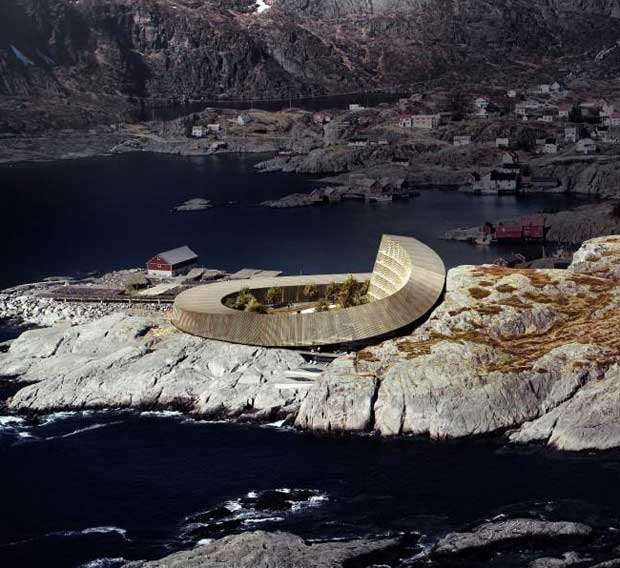 For more on contemporary building, take a look at The Phaidon Atlas of 21st Century Architecture, the Phaidon Architecture Travel Guide App, and our recently launched online Atlas. You can sign up for a free trial for that here.