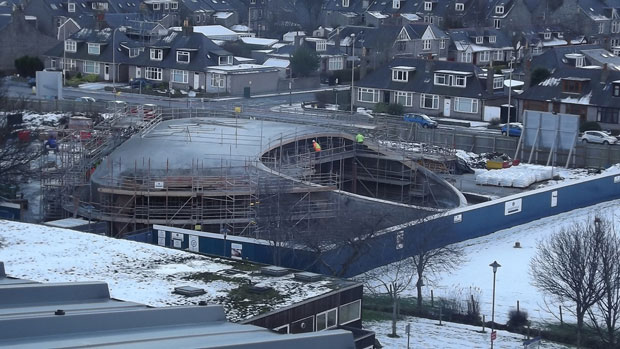 Snøhetta's first UK building opens this month
Norwegian starchitects make UK debut with a Maggie's Centre in Aberdeen
Maggie's Centres have been making architectural headlines since the first one opened in 1996. Set up by architectural theorist Charles Jencks in honour of his late wife, the centres offer free support to cancer patients.
That first one – in Edinburgh – was the work of Richard Murphy. Since then, more than a dozen centres are built or in progress, and illustrious names to have been involved include Rem Koolhaas, Frank Gehry, Zaha Hadid, Rogers Stirk Harbour + Partners, Piers Gough and Ted Cullinan. In fact, Hadid's scheme in Fife was her first built project in the UK.
This will be the same situation for Norwegian starchitects Snøhetta, the only firm to have twice picked up the World Architecture Award for best cultural building (2005 and 2009).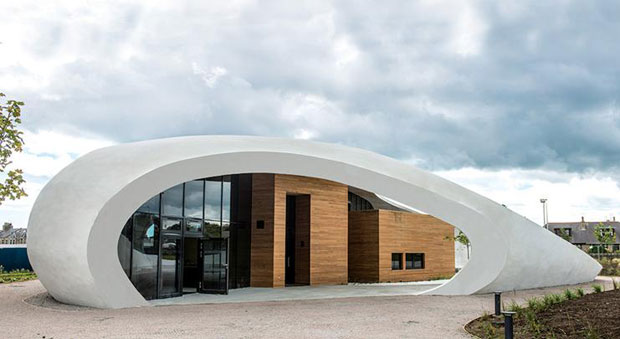 The centre is being built in Aberdeen, the only major city in Scotland without a Maggie's. The design is intended to suggest a pebble with organic shapes cut out to allow light and access. It's a curved concrete form clad in timber inside, with the care happening on the ground floor and a small mezzanine for offices.
Each architect follows the charity's brief, aiming to bring contemplative architecture to hospital sites. Laura Lee, CEO of Maggie's Centres says the Oslo firm's design "encapsulates the Maggie's brief in providing a space that is homely and full of warmth, whilst sparking curiosity and imagination from its visitors". The centre is due to open this month.
Snøhetta was thwarted in its attempt to build the Turner Contemporary in the seaside town of Margate back in 2006 when costs ballooned from £7 million to almost £50 million. It and Spence Associates were replaced on the project by David Chipperfield.For a greater understanding of such ambitious building projects, do take a look at our Atlas of 21st Century World Architecture and if you're off somewhere nice in the coming weeks download our Phaidon Architecture Travel Guide App before you do.