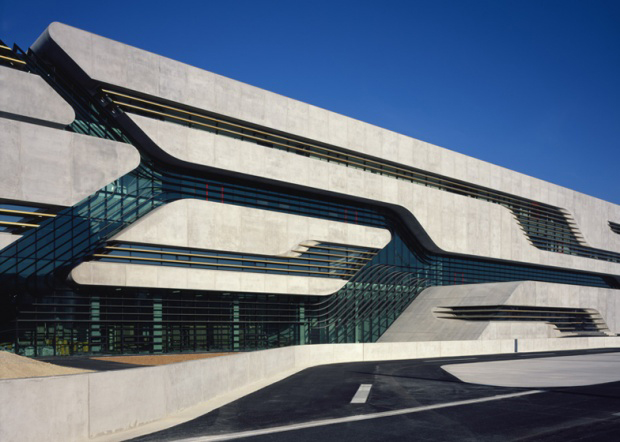 Zaha Hadid's Pierres Vives, Mariscal's wallpaper and the Archipelago cinema at the Venice Biennale
Phaidon's Eye On Architecture takes in stories in the UK, Australia, France, Italy and Spain
Hadid's three in one Zaha Hadid's latest building in France is so streamlined it almost appears aerodynamic. The Pierres Vives Building, which is inaugurated next month, will house the multimedia library, public archive and sports department of the Herault regional government. With few sharp edges, the concrete and glass structure has a unifying strip of green glazing running along its façade. The architect herself points out its "resemblance to a large tree trunk laid out horizontally".
Plans for the South Bank are damned For a contemporary architecture aficionado to admit a dislike of London's South Bank Centre would be almost unthinkable these days. No surprise then, that there are grumblings over intentions to redevelop the area. The problem with the plan, says archiecture critic Rowan Moore, is that it's all about shops and restaurants, "thrusting commercial space into almost every spare void". To turn it into yet another relatively upmarket mall would be missing the point, he adds. "The Southbank Centre should not be like everywhere else. It should be a place apart, where you can breathe a different kind of air and see the city in a different way."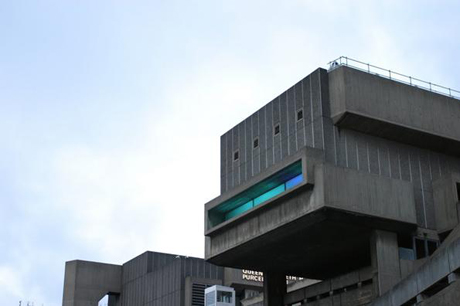 Architects miffed at Olympic gagging It may seem a bit late in the day – or in the fortnight – but architects of the London 2012 Olympic buildings are making a stand. They're protesting against organising body LOCOG's ban on them trumpeting their designs. "Let's shout about the great design and engineering talent that the UK has to offer and not miss this valuable opportunity to do so," says a RIBA spokesperson.
Canadian duo honour the humble bungalow Like many young firms, The Practice of Everyday Design is a multi-disciplinary affair. Its two founders focus on installation art and product design, as well as what they call 'building design'. David Long and Antoine Morris are both architecture graduates, with the former based in Vancouver and the latter in Toronto. Formed three years ago, TPoED's most recent building is the Eden House, in Mississauga, Ontario. It's an extension to a bungalow, where all the action happens on the first floor.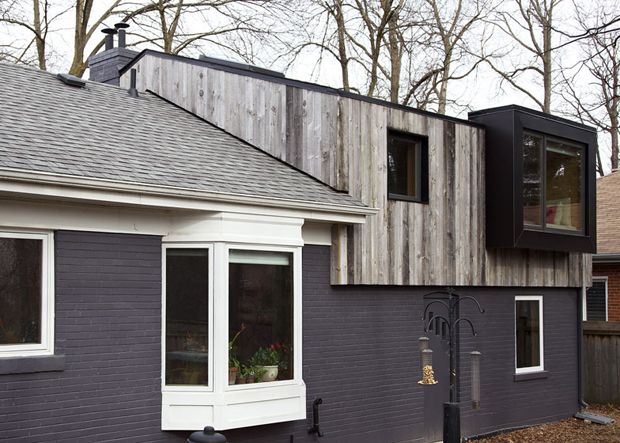 Not bricks and mortar but flicks on water Once upon a time there were pop-up shops, then pop-up restaurants were all the rage. Now it's the turn of the pop-up cinema. September's Venice Architecture Biennale will be getting in on the act with a floating outdoor auditorium, comprising a modular raft. The Archipelago Cinema has been conceived by architect Ole Scheeren, who works out of Beijing. But maybe in this city, only a floating version would do.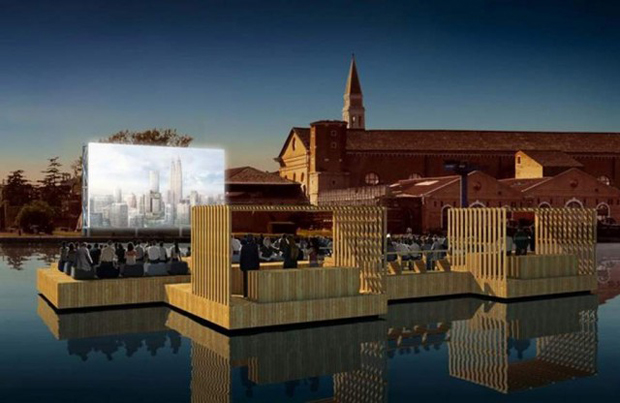 A slice of culture The aftershock of Japan's earthquake in March 2011 destroyed Australia House. The building – in the 'snow country' of Niigata Prefecture, north of Tokyo - had housed Australian architects while they were working on Japanese projects. Sydney studio Andrew Burns Architect has created a replacement, called the Australia House Gallery and Studio. The black triangular building looks almost one-dimensional from some angles and makes extremely good use of glass and mirrors.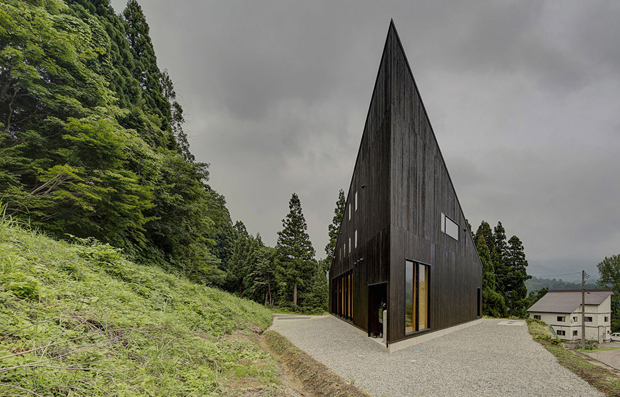 Mariscal's graffiti for the living room Tres Tintas is a family-owned wallpaper company in Barcelona. It weathered the storm of wallpaper's unpopularity and came out the other side fighting. The key to its survival was some deliciously retro designs reissued at the right time, and the commissioning of new creations by some very hot contemporary talent - the man behind the cover of The Art Book Javier Mariscal being one of them. His Selvas de Mariscal depicts a comic-strip-like cityscape and invites onlookers of all ages to pick up a biro and have a doodle themselves. It's sold at Liberty in the UK, and RRP is £62 a roll. Check out Mariscal's website.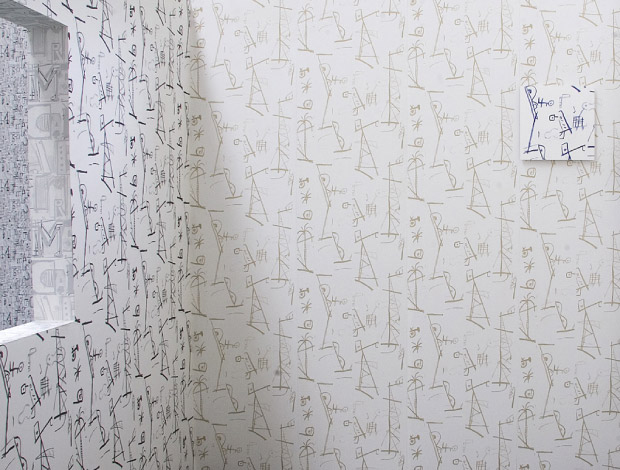 Walmart is perhaps not all that green after all "No matter what environmental progress Walmart is able to make on its materials, supply chains, or resource use, the company maintains an underlying business model that in my opinion has been terrible for the environment and terrible for the sustainability of communities." Architect, photographer and green campaigner Steve Mouzon is referring to the retailer's love of low-rise stores and vast carparks. "Twenty-acre parking lots that define and extend sprawl, 200,000-square-foot stores that cumulatively generate millions of miles of automobile travel, and literally hundreds of abandoned, massive facilities left behind as community blight will do that." Ouch!